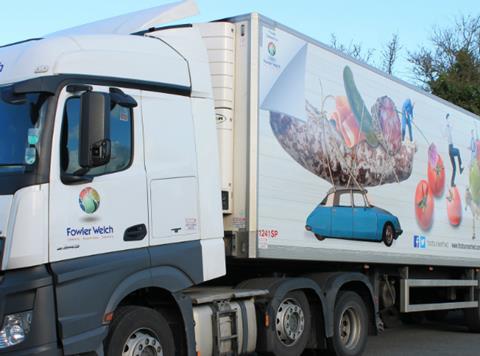 Fowler Welch has extended its contract with deli supplier Winterbotham Darby to manage the picking and storage of its products for the next seven years.
The deal means Winterbotham Darby will be the first supplier to use Fowler Welch's facilities at Dairy Crest's huge cold store facility in Nuneaton, after the logistics giant secured a long-term deal with Dairy Crest last year to run its storage and logistics operations and use up excess capacity at the site.
The new contract would enable products to be stored and picked at a central location reducing unnecessary journeys, said Fowler Welch, which has worked with Winterbotham Darby for the past five years.
"For Winterbotham Darby, using our newest facility enables a significant reduction in products travelling up and down the country, saving food miles but also meaning turnaround times are quicker, so stock can be replenished much more readily," said Fowler Welch head of sales Jonathan Lee.
"Many years of working with Winterbotham Darby and gaining an understanding of how the team work and its aims as a business, has allowed us to listen to their problem and respond with our experience and knowledge to deliver a solution that is tailored to the company and will provide the service that it needs," he added.
Jim Browne, supply chain director at Winterbotham Darby, said: "Fowler Welch's latest solution for our olive and antipasti range has enabled us to create more flexibility on-site and significantly reduce food miles. This means we can offer a more efficient and sustainable service to our customers."