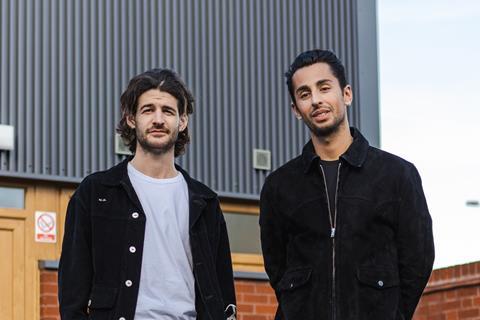 E-commerce tech and dark store startup Bodo is to launch a third UK warehouse next year so its brand clients can offer customers faster delivery options across London. Further warehouses are also earmarked in the US, including New York at the end of 2023 and 20 to 30 cities along the east coast of the US thereafter.
Bodo's business involves both a plug-in for major e-commerce platforms like Shopify, Salesforce and Magento, and a network of dark stores that hold stock on behalf of brands. Bodo arranges the 30-minute, same-day and next-day deliveries of goods ordered on brands' own websites with third party courier business Stuart.
Following a stealth launch in September, the company is now providing its white label fast delivery service to CBD brand Trip, Lucky Saint alcohol-free beer, Au Vodka, Beavertown and sustainable toothbrush brand Suri, as well as several clothing brands.
"You can think of Bodo as Amazon Prime for direct-to-consumer brands", said Jack Green, co-founder. "E-commerce brands spend so much time and effort building their native channel, Bodo allows them to offer a rapid, sustainable delivery experience without sacrificing crucial customer data and control to Amazon or an equivalent marketplace."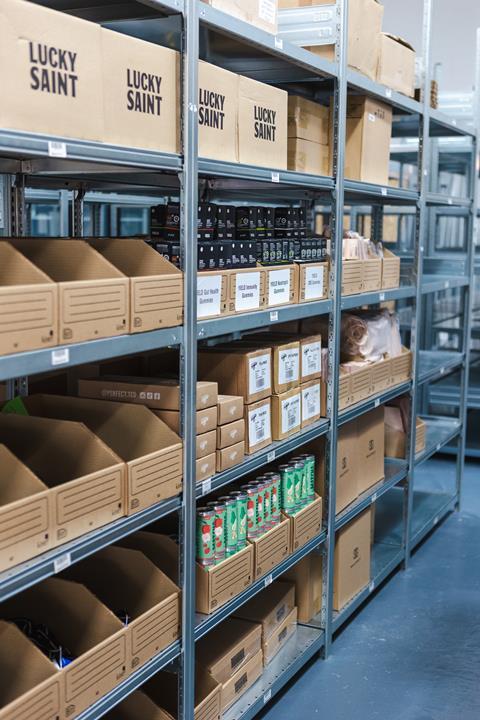 The company currently has one hub unit and one spoke unit in London of around 4,000 sq ft. A third is opening early next year. Brands deliver to one location and Bodo distributes between sites.
Brands pay a platform fee for access to the Bodo platform, which includes the technology and storage in its facilities, and pay a fee per order.
Green told The Grocer Bodo was seeking to establish a "handful not hundreds" of micro-fulfilment sites in London and then other major cities.
"You don't need as many warehouses as previously thought. London's very dense. Looking at other business using micro-fulfillment centres, sometimes they were serving areas very inefficiently. We're looking to cover the really dense areas of London and then grow sustainably," Green said.
"We're not looking to blanket the city to cover everyone in 10 minutes, it's just not part of our business model."
Future warehouse locations will be informed by demand from clients, said Bodo co-founder Brandon Neman.
"Our customers tell us where they want us to position our real estate, and where their customers are. Which is helpful versus guessing where people are going to be ordering products. That's the best telltale on where we'll expand to," Neman said.
Last month, the company closed a $2.3m seed round. Advisors to the business include Cameron Roberts, chief commercial officer at Nando's Group.
Both Green and Neman were early employees at ex-Uber founder Travis Kalanick's ghost kitchens company CloudKitchens, and helped to scale the business from Los Angeles into international markets. Green previously served as a commercial strategy manager at Deliveroo.
Tommy Roberts, e-commerce Manager at Au Vodka, told The Grocer working with Bodo had helped "differentiate our e-commerce strategy even further".
The partnership allowed for the introduction of a "new, innovative delivery proposition for our customer base, thus allowing us to offer same-day and instant delivery via sustainable transport methods around London" he said.