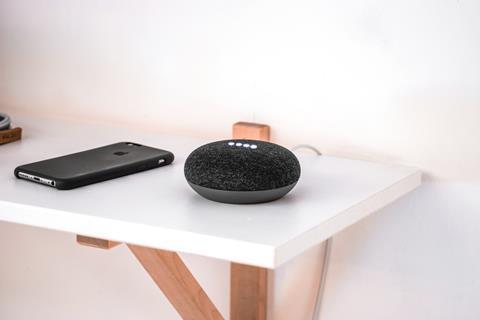 Much has been discussed about the development of new technologies in retail and the way in which they are changing the way we shop and the way retailers engage with us.
But emerging voice technology is set to revolutionise how retailers make decisions about category optimisation, pricing, product assortment and managing stock levels.
Familiar to us as consumers, with 200 million smart speakers predicted to be in use by the end of this year, the concept of voice technology is still perceived as cutting-edge in business. But just as voice has become ubiquitous in the home, the opportunity for retail is very real.
We've seen an explosion of data in recent years, making data-driven decisions often using complex algorithms more and more complicated and confined to a few experts. Voice, on the other hand, is the most natural interface of all, offering the ability for anyone to ask simple questions and get straightforward answers from complex data.
Using voice, retailers can democratise data analysis and decision-making, putting it into the hands of the many, not just the few.
For a store manager or a delivery driver looking for recommendations on category management or a list of the bestselling products that are low on stock, they can get specific and actionable advice. For the retailer it could mean the recovery of lost sales on a huge scale or better management of labour costs.
The challenge for retailers right now is one of change management. People who have always made decisions based on experience and gut feeling will never trust 'a machine'. But with the new generation of workers, fed on a diet of Siri and Alexa, it will be instinctive.
The concept of putting the power in the hands of the many versus the few is something retailers might also find hard to accept. This is a good thing, as they can maintain more control in their organisation and reduce the amount of guesswork and subjective opinion.
There's also the fear that technology becomes 'an unguided missile' making random or inaccurate decisions if put in the wrong hands. But, as with any disruptive technology, voice is evolving, and should be a combination of machine (AI) and human (IQ) to deliver more accurate results as they continue to learn based on feedback and machine learning.
Even though voice technology is relatively new in the industry, one leading retailer with which we're working is recovering millions of dollars in lost sales by using the technology to find out the most likely out-of-stock items in every store. These are real results and highlight why retailers should not hold back and take the plunge.