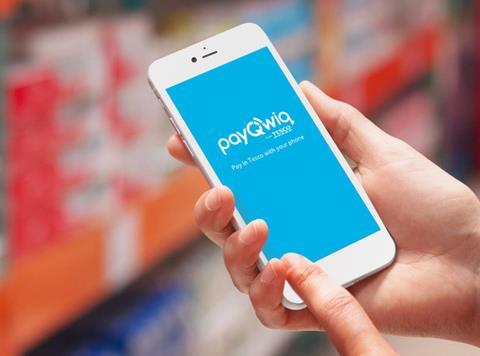 Tesco has unveiled plans to eventually roll out its own mobile payment device nationally in a move that could rival Apple Pay.
The supermarket will roll out its PayQwiq app "more broadly" throughout the year following "very positive" feedback during the pilot phase, it said.
The PayQwiq app, which allows customers to pay for baskets worth up to £400, was unveiled in 2014 and tested across 50 stores in Edinburgh and London last year. Tesco has now expanded the number of stores in the pilot areas to 500 and will write to 600,000 customers inviting them to download the app, with the expectation to take it nationwide in time.
The technology will place Tesco in competition with Apple Pay and Android Pay, which both have a far lower spending limit of £30.
The app enables customers to pay and collect Clubcard points in one swipe by presenting their mobile phones at the checkout.
Tesco said it developed PayQwiq as part of its drive to continually "make the shopping trip better for customers".
Last year, Sainsbury's announced it was developing an app which would enable customers to scan items and pay without needing to visit a checkout.