With lessons learned since the failure of Tesco Direct – and the model better proven – should the likes of Amazon and Ocado be worried?
Tesco is readying a second shot at the marketplace model, with plans to give customers the ability to shop "a broad range of third-party products" alongside groceries on its website.
As with other marketplaces, it is understood sellers across a broad range of categories – with an initial focus on petfood, health & beauty and alcohol – will fulfil orders directly. The launch is expected as early as the start of next year.
It's not the supermarket's first swing at the marketplace model: in 2012 it launched non-grocery offering Tesco Direct to third-party sellers.
That ceased trading six years later, with the company saying there was no prospect of the loss-making concern becoming profitable.
So what's different now? What lessons should Tesco take from Direct's demise? And how can it ensure its second shot is more successful?
According to Thomas Vosper, who joined Tesco from Amazon in 2014 to work on Direct, "the first attempt sucked". The timing was all wrong. "The business was in the middle of a £250m accounting scandal. A new CEO was parachuted in and the rise of Lidl and Aldi meant the business had to focus on its core offering," Vosper says.
Who else has tried the marketplace model?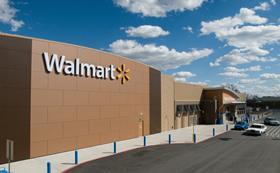 Walmart
Over the past 18 months, Walmart Marketplace has doubled in size, according to Marketplace Pulse research, and now boasts 100,000 active sellers, offering around 400 million SKUs: truly the "endless aisle", the company boasts.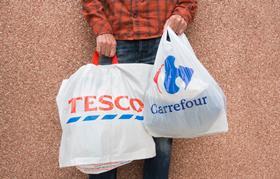 Carrefour
Launched in 2020, the supermarket's curated marketplace covers most categories, and means the retailer can better respond to customer demand for organic, gourmet, locally produced and special diet products that can't be carried in all stores.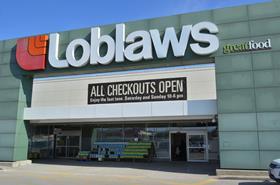 Loblaws
Canada's biggest supermarket halted its third party marketplace this year after three-and-a-half years. It mainly offered general merchandise. It now says the focus is on "our core grocery and pharmacy online shopping experiences".
But Tesco is now on a more solid footing as an organisation – a "very well-oiled machine" according to recent analyst appraisals – and last week lifted its outlook for the year as revenues and profits jumped in the first half. There's also been a global pandemic since the death of Direct, which "brought and retained more shoppers to the online channel than when Tesco discontinued its first marketplace offering" says Martin Heubel, an Amazon consultant and former category manager.
"Shoppers increasingly turn to the online channel to conveniently complete their weekly shopping needs," he adds. "The reintroduction of a marketplace model suggests that Tesco's leadership is optimistic about competing effectively with other offerings in the market."
One of those rivals, of course, is Amazon, which has been busy building out its grocery offering, most recently adding Iceland to the platform alongside Morrisons and Co-op, with Waitrose tipped to be joining soon. The e-commerce giant is working hard to be recognised for its food offering, this week launching the tagline, 'Food too, who knew?'.
"As Amazon Fresh begins to partner with more of Tesco's competition, the grocer is likely to feel growing pressure to take a page out of Walmart's playbook in the US," says Heubel. "Its intention: launching a marketplace that adds to its bottom line through fixed commission fees, leverages its store network as pick-up locations, and expands its catalogue."
The marketplace model for supermarkets is also now more tried and tested, having been launched by Walmart, Kroger, Auchan, Carrefour and Ahold Delhaize.
Tesco will be able to mimic their approaches, tap the growing spend consumers make on marketplaces (up 10% year on year according to Mirakl research), and better serve the 77% of shoppers globally that say marketplaces are the most convenient way to shop.
Range boost
The marketplace model also gives Tesco the opportunity to massively increase its range, something upon which online grocer Ocado prides itself.
"Amazon will sleep well – for now – but I'd have nightmares if I was Ocado Group. Tesco can offer the omnichannel experience and click & collect too," says Matt Anderson, chief strategy officer of marketplaces agency Optimizon.
Tesco will need to rethink its approach to third-party sellers, however. Direct's failing has been blamed on the supermarket being too protectionist and controlling of vendors.
There was "often conflict" between the retail and marketplace teams, Vosper says, and "unnecessary competitive friction".
Given the care retail teams took in tailoring product ranges for stores and online, "it was difficult [for them] to make the mental shift of introducing competing sellers, who sometimes offered better pricing, on the same platform", Vosper adds.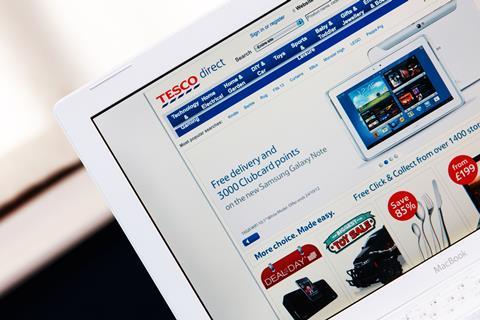 If Tesco can make that mental shift, says Dean McElwee, author of Ecommerce for CEOs, marketplace take two could become a great testing ground for potential store listings. Tesco should "treat the marketplace as an incubator for SKUs – the sales generated will either validate an in-store opportunity or they won't", McElwee says.
Challenger brands have already been sharing their excitement at the prospect. But Tesco will still need to strike the right balance between over-vetting sellers – which Vosper says made enrolling them "cumbersome" – and a free-for-all.
"There is the risk that letting everyone and anyone on the marketplace unchecked detracts from the Tesco value proposition," McElwee says.
At the same time, Tesco has some advantages over Amazon when its marketplace launches.
"While Amazon is still in experimentation mode [regarding grocery], Tesco has already figured out its offline and online retail processes," says Huebel. "When I speak to brands that sell to Amazon Fresh, there is frustration about the lack of a true omnichannel experience."
There are many details Tesco will be ironing out before the expected launch early next year. It will "need to ensure the full retail media capabilities are leveraged to get the true value out of third-party vendors", says McElwee, as well as figure out how to incorporate Clubcard.
Get it right and "this poses an attractive proposition for brands looking for insights about customer shopping behaviour online, while brands selling with other retailers like Amazon Fresh often don't get much insight into the repeat purchase behaviour of their customers," says Heubel.
There's also the seller experience to improve. One former Direct seller described a "lack of back end, awful seller support, huge manual processes and the world's worst account management".
And it is unclear as yet whether marketplace sellers will need to arrange their own deliveries, or if they can leverage Tesco's considerable distribution network.
But taking all the lessons learned from Direct's demise, Tesco could make its new marketplace a force to keep even Amazon up at night.