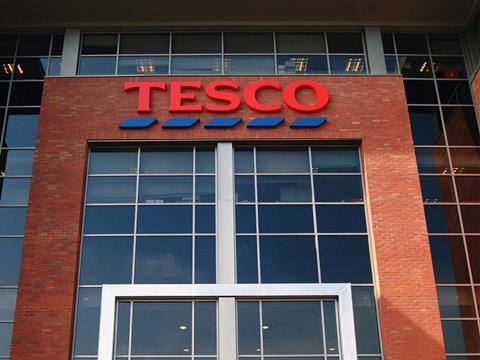 The Financial Reporting Council has closed its probe into the conduct of Tesco's former accountants PricewaterhouseCoopers following the 2014 overstatement of profits scandal.

The FRC had launched an inquiry into the behaviour of PwC in the three financial years leading up to the events, 2012, 2013 and 2014.

However, today the body announced its two-and-a-half-year investigation was over and no further action would be taken against the company.

However, it said it was continuing to investigate other chartered accountants who were auditors of Tesco.

The investigation started after Tesco admitted it has overstated its profits by £326m.

In March this year the retailer was fined £129m and agreed with the Financial Conduct Authority to spend £85m on compensating investors.
A spokesman for PwC said: "We cooperated fully during the FRC's thorough investigation and are pleased that the FRC has closed it without any further action."
Tesco switched to accountants Deloitte in 2015.
"The executive counsel to the FRC has concluded that there is not a realistic prospect that a tribunal would make an adverse finding against PwC LLP and certain members in respect of the matters within the scope of the investigation," said the FRC.

"The investigation into certain other members of the accountancy bodies is ongoing."

The latest development came days after it emerged Tesco boss Dave Lewis may have to appear as a witness for the prosecution in the fraud case involving three of the retailer's former directors, dating back to the alleged events of 2014.

Former finance director Carl Rogberg, former MD Chris Bush and John Scouler, former commercial director for food, had a pre-trial hearing at London's Southwark Crown Court last Tuesday, charged with fraud by abuse of position and false accounting,