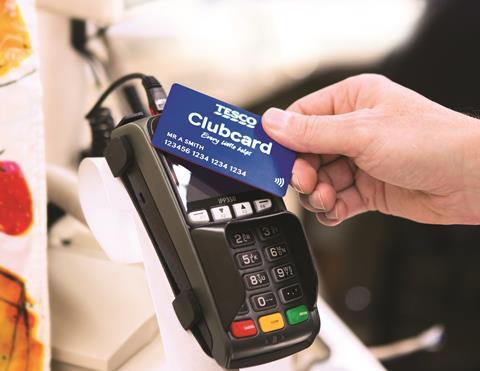 Tesco is seeking to drive up membership of its new loyalty card programme by launching its own credit card.
The supermarket today unveiled its new Clubcard Plus Credit Card from Tesco Bank, with features including no foreign exchange fees and 0% interest on purchases for up to 18 months.
It follows the launch in November of Clubcard Plus, a new monthly subscription, which for £7.99 a month gives subscribers 10% off two big shops in store every month and 10% off selected Tesco brands every time they shop in store.
Tesco said the main benefits of the Clubcard Plus Credit Card included collecting Tesco Clubcard points on almost all purchases as well as no over limit, late payment or returned item fees.
"When Clubcard Plus launched last year, it gave customers more ways to get the best value while shopping at Tesco," said Tesco bank CEO Gerry Mallon.
"The addition of the Clubcard Plus Credit Card from Tesco Bank gives shoppers even more freedom and flexibility. It could also give customers an additional 'little help' by putting more pounds in their pockets.
"Having no foreign exchange fees will save customers money when they're abroad so that holiday money can be used to buy the things they enjoy, while having no interest to pay on purchases for up to 18 months can really help spread the cost of those bigger buys."