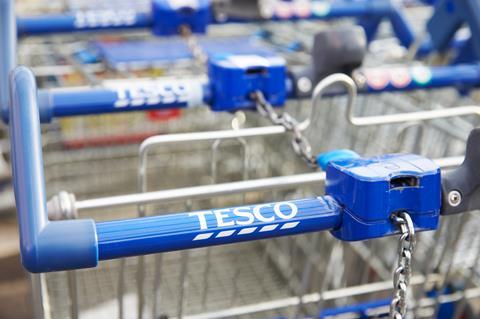 Tesco is the clear number one supermarket in the UK, holding 27% market share, with Sainsbury's next best at 16%. Industry sentiment has been that Tesco in the UK is well run, delivering decent financials and performing creditably in a challenging environment. So how is it doing this, and what can we learn from it?
With Aldi and Lidl continually adding stores and building market share, any competitor of scale needs to fight on two fronts. To win, even to survive, requires affordability (relative to the discounters) AND product or service differentiation. Tesco needs to convince shoppers that despite all the noise, it is not that much more expensive than the discounters AND it offers something significantly different and better.
To convince on value, Tesco has done three things. First, the Exclusively at Tesco brands, such as Redmere Farms produce and Willow Farms chicken, which look to match discounter equivalents at very keen prices. Sainsbury's has followed suit, and both companies seem committed, suggesting it is working for them. Second, Tesco uses attention-grabbing promotions. It has tried to match Aldi's formidable Super 6 produce promotion with a similar mechanic, without yet achieving the same impact. It is also occasionally offering the popular three for £10 on meat on gondola ends (though only across a small number of lines). Third, Tesco rewards loyalty with lower prices. Clubcard Plus offers 10% off two shops a month, plus a continuous 10% off some Tesco own brand non-food. For careful shoppers spending a lot, the overall impact on price is significant.
To convince shoppers on differentiation versus Aldi and Lidl requires a clear choice on where and how to differentiate. You can't differentiate on everything, so you have to make some bets. Tesco has clearly laid its best on plant-based, as a growing UK food trend. First, it has developed a very credible range, with two Exclusively at Tesco brands – Plant Chef (everyday) and Wicked Kitchen (foodie) – plus an authoritative range of independents (Naked Glory, Vivera, Richmond, Like Meat). Second, it has dedicated, colourful bays in meat, fish & poultry and in prepared food. Third, it has supported this with shopper marketing, which in January included a prominent gondola end in the value aisle and a Food Love Stories meal idea. Shoppers miss a lot of what we would like them to see in stores, but it isn't easy for them to miss plant-based in Tesco, because Tesco has made a bet, and done it properly.
So how is Tesco sustaining performance? Defending on price (discount brands, attention-grabbing promotions, Clubcard Plus) and then betting on specific areas where it will differentiate – right now, in plant-based (product innovation, in-store visibility and shopper marketing).
The number one position is there to be shot at, but Tesco has clear strategies to limit the damage, from which we can all learn.