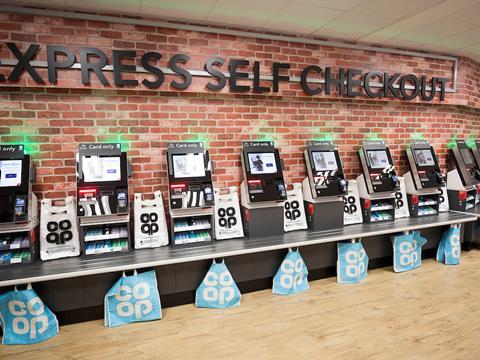 The Co-op has launched a new store format which aims to deliver an even quicker convenience shopping experience in areas of high footfall.

The first new Co-op On the Go opened today (26 October) in Manchester Piccadilly station. The store is one of four former Little Waitrose stores bought by the society in June.

The store is designed for a quicker shopping experience with fast self-service tills and a larger focus on its food-to-go offer for shoppers buying breakfast, lunch or grabbing a meal on the go.

The store will be zoned for shoppers on different missions with areas clearly designated 'food for now' and 'food for later'. It will also have ranges designed to appeal to health-conscious customers, vegetarians and vegans.
Inside Co-op On the Go


"Increased levels of space, range and options for self-serve in our new 'On the Go' stores offers our members and customers the ultimate convenient shopping experience," said Co-op northern divisional MD Derek Furnival.

"Located in areas with high levels of footfall, these stores will serve time-poor shoppers that need to make quick purchases with ease. There will always be need for our traditional format stores, however the new concept stores allow us to serve our customers' direct needs in specific locations where time is of the essence."

The On to Go stores will also feature free water taps for customers to fill their own bottles and self-serve hot soup and porridge.

The Co-op is set to launch two further 'On the Go' concept stores in 2019, both located in London.