It started as a small business on a Yorkshire dairy farm and now, after many acquisitions, boasts 1,000 SKUs and sales of €600m, making it a major dairy industry customer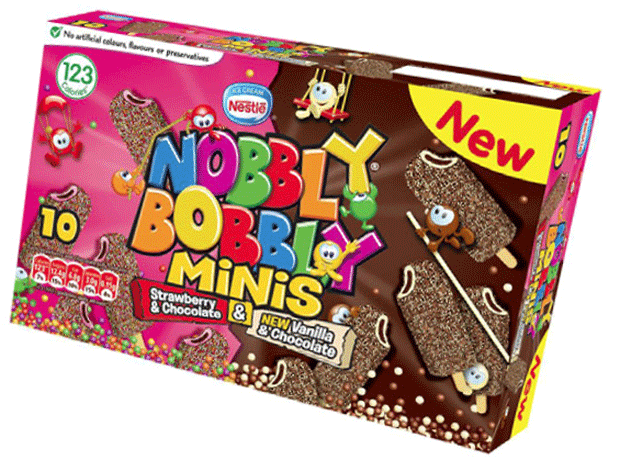 R&R Ice Cream is a name that probably means little to many in the dairy industry - yet its annual dairy shopping list for the UK alone reads like that of a small nation: 20,000 tonnes of milk products - including skimmed milk concentrate, liquid skimmed milk, whole milk and clotted cream..
Its portfolio of dairy products isn't to be sniffed at either: the ice cream giant will turn over €750m and, while two thirds of its revenues comes from the Continent, R&R produces about half the own-label ice cream in Britain's freezers, along with Kelly's of Cornwall, Skinny Cow, YooMoo and a huge array of licensed ice creams from Nestlé's Fab to Cadbury's 99. It has 1,000 SKUs on its books, and operates 100 production lines in 11 sites across Europe - currently four in the UK alone - that produce more than 800 million litres of product every 12 months.
How did a business started less than 30 years ago on a Yorkshire dairy farm become such a goliath? And why, despite its massive demand for dairy product, does it feel it's at "the bottom of the food chain" when it comes to dairy supply?
Time line
1985: Richmond Ice Cream is established
1995: Acquires Windsor Creameries
1998: Merges with Treats Group
2000: Acquires ABF's Allied Frozen Foods; becomes UK's biggest ice cream volume producer
2001: Acquires Nestlé UK Ice Creams
2002: Acquires Ice Creamery brand
2003: Acquires Sheffield-based Oldfields
2004: Buys De Roma
2005: Acquires low-fat ice cream Skinny Cow
2006: Oaktree Capital Management purchases Richmond to merge with Italian ice cream business Roncadin
2007: R&R Ice Cream established
2008: Acquires 70% of Kelly's of Cornwall
2010: Buys Rolland, France's third-largest ice cream manufacturer, and remaining 30% of Kelly's
2011: Acquires French own-label supplier Pilpa and Germany's Durigon
2012: Acquires Italy's largest own-label ice cream supplier Eskigel
2013: Acquires Fredericks Dairies and remaining 50% stake in Yoo Moo. R&R sold to PAI for €930m in July
The story of R&R began in 1985, when farmer Jonathan Ropner bought local ice cream manufacturer Cardosi out of receivership and formed Richmond Ice Cream. Two years later, James Lambert - who remains with the business today as chairman - joined as MD.
Then, in the mid-1990s, Lambert and his colleagues made a decision that would transform Richmond and the UK ice cream industry - they set out to consolidate what they saw as a fragmented and underinvested own-label ice cream market.
This strategy saw Richmond make the first of what would become a steady stream of acquisitions in 1995. "Two key early acquisitions were Treats Group (which took R&R into the non-dairy ice lolly market) and the ABF ice cream business that gave us an in with Sainsbury's , Marks & Spencer and Waitrose," says sales director Mike Fraine, who has been with the business since 1990.
Richmond Ice Cream became R&R in 2007, after it was acquired by venture capitalists Oaktree and merged with Italian ice cream business Roncadin - an operation Richmond had tried to acquire itself.
"We were the UK's largest own-label manufacturer by then, and bid for Roncadin," says Fraine. "We were outbid by Oaktree and pointed out to them that they had no ice cream management experience, while we had lots. We said, 'give us a decent price for the Richmond business, and the management team will come with it'. And they did."
As R&R, the business has continued to grow through acquisition - taking on board some of the biggest producers in France, Germany and Italy - and giving it a huge appetite for dairy. Yet it struggles to secure supply.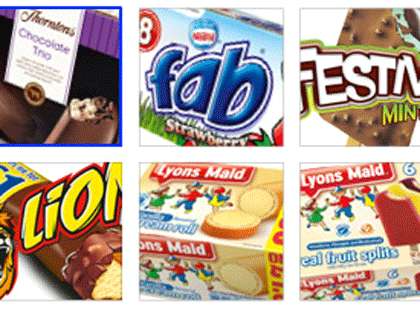 "Supermarkets always take priority on liquid milk supplies, followed by other dairy users such as cheese producers, with businesses such as ice cream firms coming last," says R&R UK buyer Chris Bird. "So, when volumes are down - as in earlier this year - sourcing UK milk becomes a challenge."
Ice cream manufacturers not only struggled to source supply, they often had to pay higher prices, adds Bird. As a result, the company does not consider itself part of the dairy industry in the way a cheese manufacture perhaps would. "We are a very interested party without being part of it," he says.
It also means that, while most of its milk is UK-sourced, it is difficult for R&R to make a commitment to use only British milk - although the Kelly's of Cornwall business it acquired in 2010 uses whole milk and clotted cream sourced solely from the local Trewithen Dairy. "We have learned provenance must mean something to the consumer and not be done for the sake of it," says Fraine. "In the case of Kelly's, for example, Cornish ice cream means something even to a shopper in Scotland."
Some of R&R's own-label customers have called for British sourcing and, in the wake of the horsemeat scandal, a reduction in the number of suppliers the business uses, says Fraine. But he warns: "As much as we would like to use more British supply, this isn't always possible, and we have to be realistic with customers."
Nonetheless, R&R has supplied 100% British-sourced lines to some retailers for their own-label ranges, and works very closely with its customers on product development. This included Tesco's groundbreaking ChokaBlok ice cream, which started out as an exclusive 'venture brand' but has since gone on sale in zoos, theme parks and piers across the UK. "About 10% of the value sales in the ice cream market in a given year are from NPD," says Fraine.
Product development also continues on the licensed side. In 2001, R&R acquired the Nestlé ice cream business and, as well as old Lyons Maid brands like Fab and Mivvi, has introduced ice creams based on Smarties, Aero, Rowntree's and Lion Bar. Next year it will launch the first Kit Kat cone in the UK.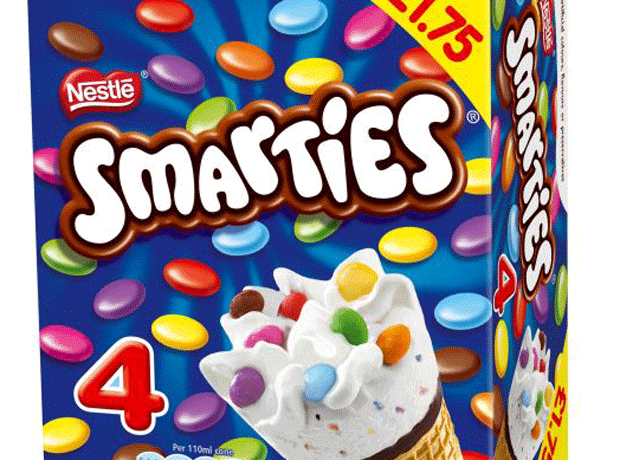 It has also forged strong links with Disney through the acquisition of French ice cream producer Pilpa, which held a licence to produce Disney products that R&R has extended to include UK and Europe.
Then, five months ago, the business sunk its teeth into Fredericks Dairies and gained the licence to manufacture products under brands such as Cadbury, Del Monte, Vimto and Britvic. It was a move Lambert - then CEO as well as chairman - described as "completing the jigsaw" for R&R's licensed operation.
This July brought another milestone, with Oaktree selling R&R to PAI partners for €930m, and Lambert handing the group CEO role to Ibrahim Najafi, formerly R&R's Europe CEO.
Under Najafi, the business is likely to remain as acquisitive as ever. "Together with PAI, it is certainly our intention to continue R&R's proven 'buy and build' strategy and further acquisitions are likely as consolidation continues in the European ice cream manufacturing sector," he reveals. "We also believe there are opportunities outside Europe."
The dairy industry may still not know its R&R from its elbow, but its apparently boundless appetite for growth means it can only become more important as a customer to dairy producers and suppliers.