The ending of the EU milk quota regime next year will have radical implications for the British dairy industry. The Grocer assesses which European countries will be the most ambitious under the liberalised regime, who the principal players will be, and which will have the greatest competitive impact on the UK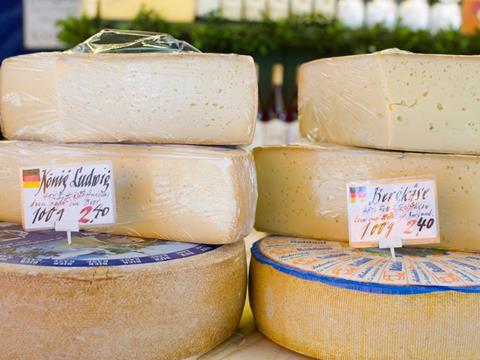 Germany
Number of dairy cows: 4,268,000
Annual milk output: 29,947,620 tonnes
Biggest dairy company: DMK
Best known for: Cheese
What are plans post quota? German dairy production is expected to increase by 1% to 2% above current quota levels, according to Eckhard Heuser, CEO of the Association of the German Dairy Industry, who believes Germany will continue to be the biggest milk producer in the EU following market liberalisation. Germany's biggest dairy export is cheese, and processors are busy building more cheese factories to supply the EU as well as powder dryers to meet demand for milk powder in the Far East. An increase in cheese production will also enable Germany to boost its production of whey for babyfood and industrial use.
What does this mean for the UK? The German dairy industry is competitive on price and its location in the centre of Europe gives it easy access to European markets, including the UK. One UK supplier believes we are likely to see the Germans supplying more low-grade Cheddar to the UK, most of which will be destined for foodservice. German dairy giant Müller Group, meanwhile intends to use its facility in Leppersdorf, where it can process two billion litres of milk per annum and can produce the whole range of dairy products from fresh milk to chilled desserts, as a template for future UK facilities. "Whilst we won't be building a Leppersdorf in the UK, we will use the same template across our UK network to maximise the value of every drop of milk, to the benefit of our customers, the company and the dairy farmers who supply us," says Ronald Kers, chief executive of Müller UK & Ireland Group.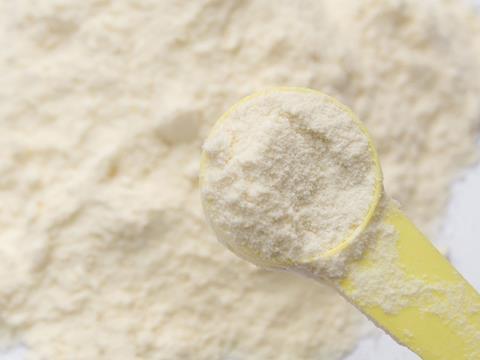 Poland
Number of dairy cows: 2,299,000
Annual milk output: 9,821,007 tonnes
Biggest dairy company: Bakoma
Best known for: Milk powder
What are plans post quota? The abolition of milk quotas is set to be a watershed moment for Polish dairy, according to Rabobank. In a recent report entitled Unlocking Poland's Dairy Potential, it writes: "Favourable conditions for milk production in Poland, together with a comparatively underdeveloped domestic market, give it an advantage over other EU countries." In the year 2013/14, Poland exceeded its milk quota by 1.7% and the Polish Federation of Cattle Breeders and Dairy Farmers anticipates excess production may amount to about 2% in 2014/15. The Rabobank report notes Poland is well suited to milk production due to low land, feed and labour costs, good infrastructure and potential for grassland development, which does not have the same pressure from urban land development as other parts of Europe. "The informal dairy sector is also still considerable in Poland; however, the 2015 quota lift is likely to see these farms absorbed into the formal sector, which in turn is expected to expand quickly without quota impediments."
What does this mean for the UK? In the short term Poland's impact on the UK market is likely to be negligible. Kevin Bellamy at Rabobank notes that land availability in Poland is limited and therefore the consolidation required to achieve production efficiencies is harder to achieve than in other EU countries. Nevertheless, given the solid infrastructure in place, should Poland adopt a more outward-looking approach it has the potential to become a major player in the EU market in the years ahead.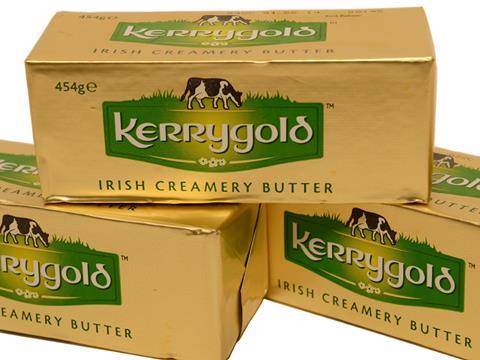 Ireland
Number of dairy cows: 1,082,000
Annual milk output: 5,554,854 tonnes
Biggest dairy company: Irish Dairy Board
Best known for: Kerrygold butter
What are plans post quota? It's no secret that Ireland sees itself as one of the countries set to gain the most from the removal of quotas. Unlike other countries, which rarely if ever hit their quota levels, Ireland has been limited by the quota system for many years, explains Jeanne Kelly, head of corporate communications at the Irish Dairy Board. "This will be our first meaningful expansion in 30 years," she says, adding that Ireland is aiming for a 50% increase in milk production between 2015 and 2020. Much of Ireland's focus is on key emerging markets in Asia, North Africa and the Middle East, where demand for dairy is rising exponentially. The Irish Dairy Board recently built a cheese manufacturing plant in Riyadh, Saudi Arabia, which will serve as a manufacturing hub for the Middle East and North Africa region. The Far East is also a major target and the IDB is increasing the number of employees on the ground in China, where it is looking to significantly increase exports of milk powder along with other products.
What does this mean for the UK? Although the key opportunities for Ireland lie in emerging markets, the UK, US and German markets will remain core, according to Kelly. The fear expressed by several UK processors is that an increase in Irish milk production and supply could potentially destabilise the UK market. "Should more cheese be imported into the UK (from Ireland and other markets), it will be in the form of commodity cheese, which could put downward pressure on commodity cheese prices and farmgate milk prices for those who supply that market within the UK," says Mark Allen, chief executive of Dairy Crest.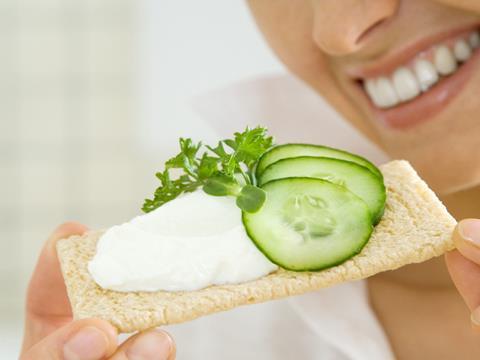 France
Number of dairy cows: 3,697,000
Annual milk output: 23,832,454 tonnes
Biggest dairy company: Danone
Best known for: Soft cheese
What are plans post quota? John Kite, partner at dairy consultancy Kite Consulting, identifies France as one of the countries most likely to ramp up milk production. He says it has a "fantastic environment" for producing milk; however, with its history of pushing for protectionist policies, it will be interesting to see how French producers adapt to greater market liberalisation. What is not in doubt is France's potential to be a major global player. Four out of every 10 litres of milk were exported in 2013 – worth €6.9bn, according to Maison de Lait, which represents the dairy industry. The industry's trade surplus, meanwhile, reached €3.6bn in 2013.
What does this mean for the UK? "The French will target supply to the UK," says the MD of one UK producer. "They have massive potential to increase milk production and are not as vulnerable to the climate as the Irish." Dairy co-op Isigny Sainte-Mère is a case in point. The UK is one of its most important markets, accounting for 3%-4% of total business. Exports account for almost half of total sales by value, and export manager Camille Mancelle anticipates this growing to 55%-60% following the removal of quotas.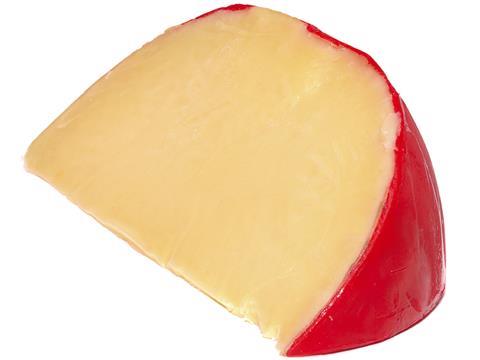 Netherlands
Number of dairy cows: 1,597,000
Annual milk output: 11,807,476 tonnes
Biggest dairy company: Royal FrieslandCampina
Best known for: Edam cheese
What are plans post quota? The removal of quotas is likely to result in moderate growth in milk production in the Netherlands, with dairy experts anticipating Dutch milk production to be about 20% higher in 2021 compared with 2012. "Farmers have been investing in expanding their cowhousing and livestock," says Jolande Valkenburg of the Dutch dairy association, adding that the Dutch dairy processing industry is investing over €700m in two years – starting this year – in expanding processing capacities.
What does this mean for the UK? Both John Allen of Kite Consulting and Kevin Bellamy, senior dairy analyst at Rabobank, cite the Netherlands among the countries they believe have the potential to increase milk production most significantly, with the UK likely to be a target. However, the country faces one major barrier to growth in production. "The Netherlands has the capacity to put out more cows but their problem is where to put slurry," says Allen. It is close to its limits on nutrient usage, especially for phosphates and nitrogen, due to its intensive livestock and horticulture production. Each farm has limits on how much stock it can carry and how much fertiliser it can apply.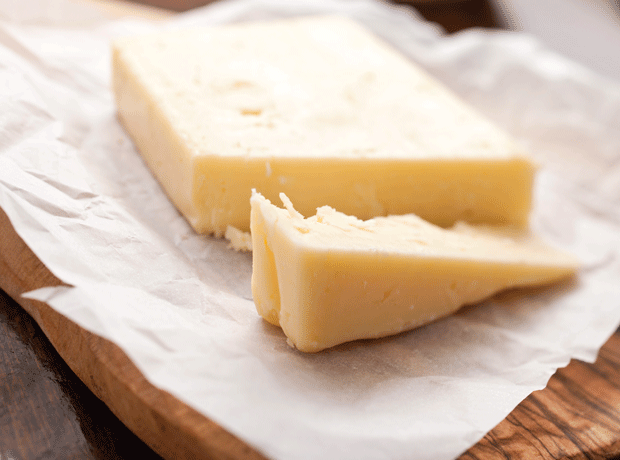 UK
Number of dairy cows: 1,817,000
Annual milk output: 13,435,442 tonnes
Biggest dairy company: Arla Foods
Best known for: Cheddar
What are plans post quota? In June this year, a group of organisations representing the UK dairy supply chain published Leading the Way, a sustainable growth plan for the UK dairy industry. The plan has the ambitious strategic aim to eliminate the UK dairy trade deficit value by 2025 by producing an extra four billion litres of milk through yield improvements and a growth in herd size of at least half a million. The expectation is that this growth will be met by existing dairy herds growing and new entrants, alongside the necessary growth in processing capacity.
What's the outlook? The UK dairy industry infrastructure is mainly geared towards pasteurised, short shelf life dairy products, says Tetra-Pak UK & Ireland marketing manager Andrew Smith, while markets that offer export opportunities are, in the majority, long life UHT processed markets. Smith believes dairies in the UK with long life processing capabilities will quickly tap this demand and provide a bedrock for future capacity. "This will in turn drive further investment into export opportunities for long life milk as the export market demands increase and evolve."