As Brits get ever more adventurous with their cheese, the market for Continental cheese is booming, with sales up 4.5% to £335m [Kantar Worldpanel 52 w/e 9 June 2013]. So what up-and-coming Continental cheeses should be on every cheese buyer's radar? We asked our readers and cheese experts for their nominations - and these are our 10 favourites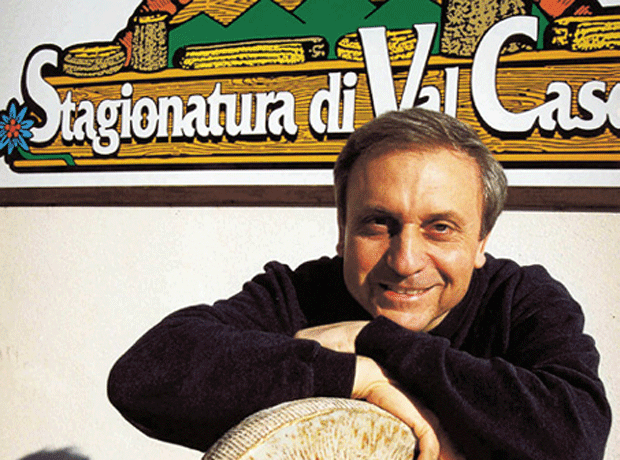 Cheese: Occelli al Barolo
Producer: Beppino Occelli
Launched: 1990s
Country: Italy
What's your story? "We've always followed the evolution of taste, and were one of the first Piedmontese cheesemakers to put together regional products, such as wine, with cheese," says cheesemaker Beppino Occelli (pictured). "Occelli al Barolo is an ancient Italian mountain cheese made from a mix of cows and goats milk - from animals that are free to roam and feed on summer meadows. It is aged for at least five months in the Valcasotto cellars and has a hard consistency. It is then refined for two more months in Langa vineyards where it is enriched with Barolo wine."
Why is your cheese a Continental gem? "Occelli al Barolo has been voted the best 'drunk' cheese in tests conducted by Slow Food experts. Our recipes are created with tradition in mind, rigorously linked to the Langhe and the Alps regions, and made with exceptionally high quality ingredients."
The Grocer says: The dark red coat on this boozy beaut has real visual standout, and the taste is equally exceptional. A subtly aromatic, almost smoky flavour, with a surprisingly creamy texture. All the right ingredients to become a hit with discerning foodies.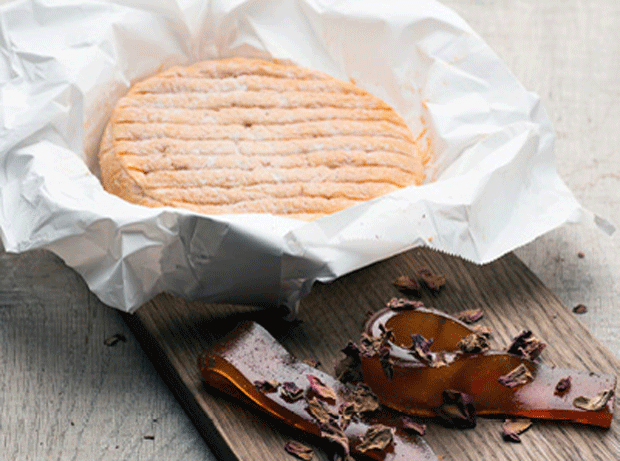 Cheese: Rød Løber
Producer: Unika (Arla)
Launched: 2000s
Country: Denmark
What's your story? "Our organic 'red smear' cheese was created based on inspiration from several top chefs and is produced at Gjesing Dairy in Eastern Jutland in very limited quantities and for gourmet restaurants only," says Arla's brand manager for Castello, Claire Mackintosh.
The Grocer says: There's no polite way of putting it: this Danish delight honks to high heaven. If that's cow barn smell, we're talking about "a pretty neglected barn", as one tester put it. But don't let that put you off; this is a phenomenal cheese: fantastically strong and superlatively creamy. Arla doesn't currently sell its Unika cheeses in the UK - we very much hope that will change soon.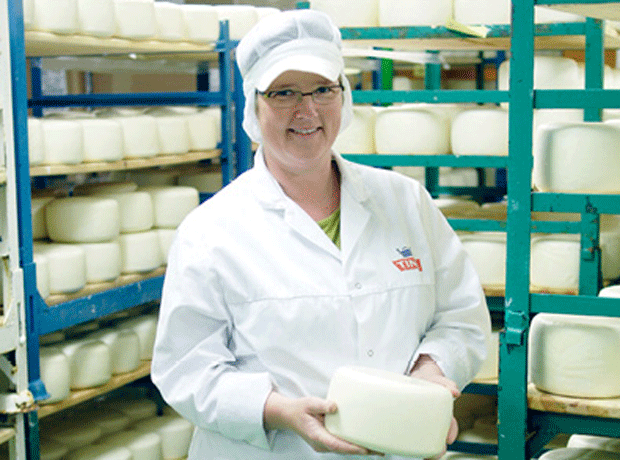 Cheese: Snøfrisk Semi Hard
Producer: Tine
Launched: 2002
Country: Norway
What's your story? "Snøfrisk is made in a small town, Ørsta, on the south west coast of Norway," says dairy manager Bente Reklev. "This is traditionally a goats milk-rich place where the goats, from small farms, can summer-graze among the fjords and mountainous landscape. Snøfrisk means "snow fresh" in Norwegian, and identifies the mountain pastures next to the beautiful fjords that provide the milk that goes into Snøfrisk."
Why is your cheese a Continental gem? "Many associate goat cheeses with a strong goat milk taste. Snøfrisk often surprises as a goats cheese with a mild, tangy and pleasant taste. The flavour is pure and rich, and the texture is smooth, melts well in cooking, and slices easily."
The Grocer says: 'Snow fresh' is a brilliantly apt name for this cheese, which will win over even hardened goats cheese sceptics with its crisp and clean taste - without being bland. With interest in all things Scandinavian on the rise in the UK, Snøfrisk presents an accessible and eminently tasty way for British families to embrace the Scandi trend.
Cheese: Rougette Bavarian Red
Producer: Käserei-Champignon
Launched: 1981
Country: Germany
What's your story? "Our cheese is a soft cows cheese - but with a twist," says importer Mick Acuta. "Unlike other soft cheeses, which normally have a white bloom coat, Rougette is reddish with a very slight white bloom, which makes it look like the white is dusted on. This, straight away, makes it stand out. When young, the flavour is finely spiced, fresh and creamy. As the cheese lives through its shelf life, the flavour becomes naturally mature and the red-white rind develops, adding flavour while the cheese stays soft and creamy."
The Grocer says: When most Brits think of Bavarian cheese, they probably think of the heavily processed, smoked stuff. This rich, creamy gem has the potential to change that. Subtle with a slight tang, it is mild enough not to scare off budding cheese lovers while providing enough interest to excite more seasoned cheese connoisseurs.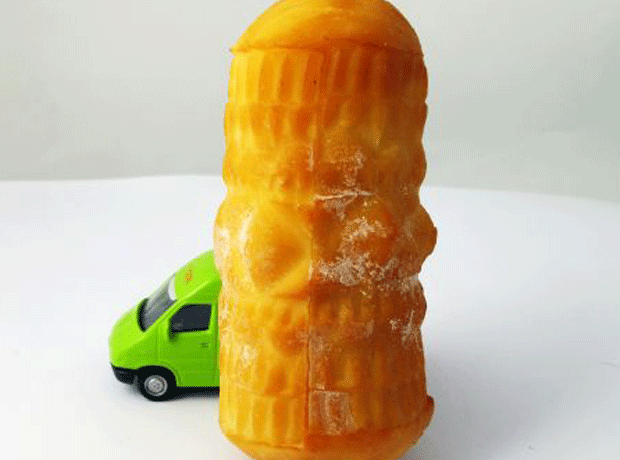 Name: Oscypek
Producer: consortium of PDO-registered producers
Launched: 15th century
What's the story? Arguably Poland's most famous cheese, Oscypek is made in the Tatra Mountains of Poland. It is produced using raw salted sheeps and cows milk, which is pressed into wooden - usually spindle shaped - moulds and hot-smoked for up to two weeks. Poles like it grilled or as it is.
The Grocer says: This beautifully salty and smoky cheese is not just a looker - it also delivers on taste. Oscypek is barely known outside Poland, and getting hold of it in the UK is a challenge. We were able to get our hands on oscypek thanks to our local Polish deli owner, who roped in family members to buy some in the town of Zakopane, but strongly feel British cheese lovers deserve to have this cheesy gem more easily available.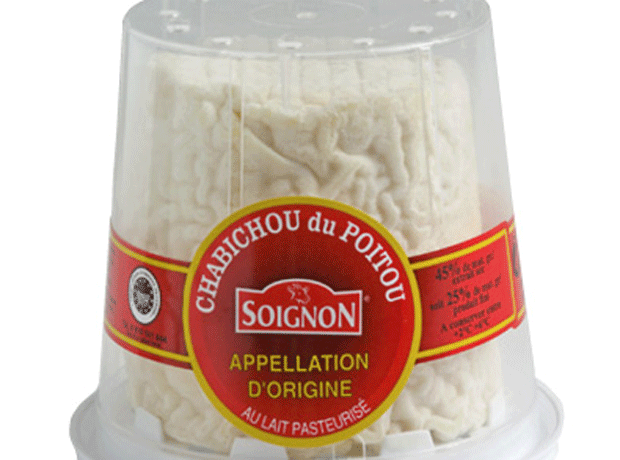 Cheese: Soignon Chabichou du Poitou
Producer: Eurial/Eurilait
Launched: Eighth century
Country: France
What's your story? "The legend of Chabichou goes back to 732, the time of the defeat of the Arabs after the Battle of Poitiers," says Eurilait trade marketing manager Laura Newmarch. "Many left Poitou-Charentes, but some settled there with their families and their goat herds. The pastures were excellent. The cheese was named cheblis, which means goat in Arabic, which later became Chabichou."
Why is your cheese a Continental gem? "Chabichou du Poitou was awarded AOC status in 1990. It has a delicate and distinctive rippled ivory rind with a mushroomy aroma. It is matured to create a rich, dense, smooth cheese with a creamy, melt-in-the-mouth texture, and has a lovely rounded tangy flavour with faint hints of herby lemon zest."
The Grocer says: When a cheese's history goes back to the eighth century, you know you're in for a treat. This soft goats cheese doesn't just look great, it oozes with gooey loveliness, juxtaposed nicely with the more firmly textured parts. M&S is due to list this gem later this year.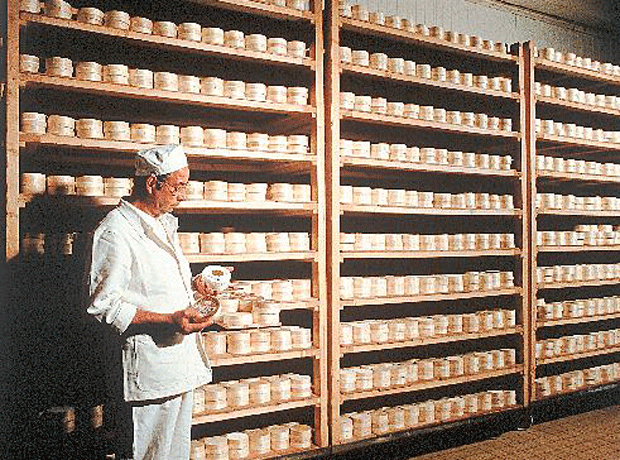 Cheese: Isigny Camembert with Calvados
Producer: Isigny Sainte-Mère
Launched: 1999
Country: France
What's your story? "Our home region of Normandy is famous for its cheese, butter and cream but is also well known for its apple blossom, cider-making and apple brandy or Calvados," says UK key account manager Stéphanie Crozier. "We wanted to unite these twin symbols of Normandy by setting the sweetness of milk against the acidulated flavour notes of Calvados. Our cheese stands out because of its creamy flavour and twin aromas of vanilla and apple."
The Grocer says: We won't lie: this one divided opinions. The Calvados packs a surprising punch, making this great-looking little cheese too boozy for some. But those who loved it did so with real passion, praising the wonderful contrast between sharp Calvados and gorgeously creamy Camembert. This would add real interest to a Christmas cheeseboard.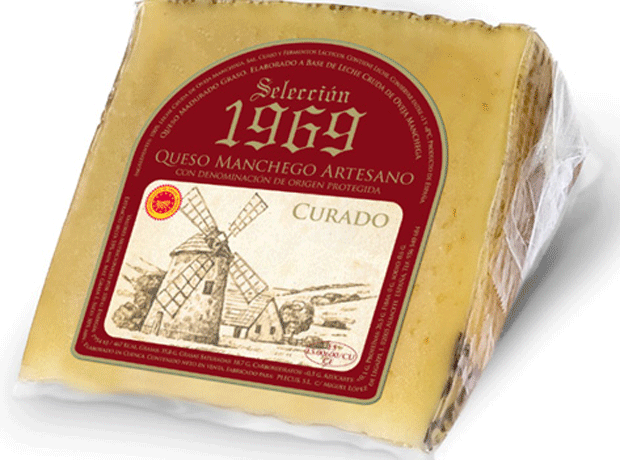 Cheese: Selección 1969 Manchego
Producer: Pleita Cuajo Y Sal
Launched: 2012
Country: Spain
What's the story? "Selección 1969 is a new project involving two families of farmers and cheesemakers in their fourth generation," says export manager Tomás Honrubia Lucas. "It's produced with the best milk and combines 150 years of cheesemaking experience."
The Grocer says: Manchego is increasingly popular with British consumers, and this unpasteurised Manchego has what it takes to really stand out. Stronger than its pasteurised cousins and with a lovely nutty flavour, this proved a hit at the International Cheese Awards at Nantwich this year, where it was named best Spanish cheese. We can't imagine that it will be without UK retail listings for long.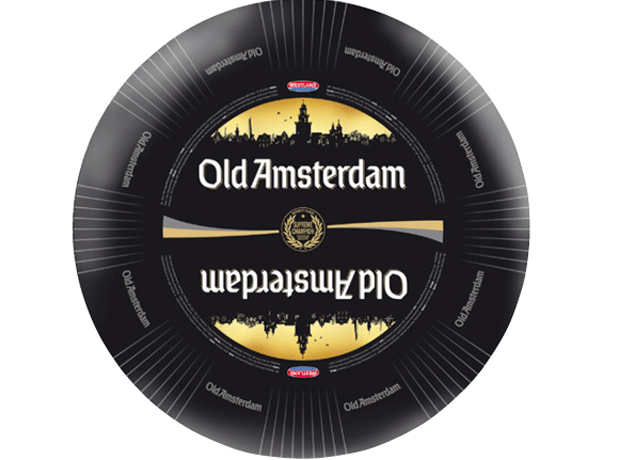 Cheese: Old Amsterdam
Producer: Westland Kaasspecialiteiten
Launched: 1985
Country: Netherlands
What's your story? "The character of Old Amsterdam stems from generations of dedication to excellence," says CEO Henny Westland (pictured). "Lambert Westland, the youngest son of a merchant family, adored the cheese his wife brought home from the market in Amsterdam. He was so passionate about it that he decided to make the distinctive taste even better, with the aspiration of making the world's very best unique fully mature cheese."
Why is your cheese a Continental gem? "Old Amsterdam is ripened until it reaches the perfect taste. Only then will our cheesemakers release a batch. After a while, fine and tasty ripening crystals will form within the cheese."
The Grocer says: Old Amsterdam isn't exactly unknown in the UK - it's got a fair few deli counter listings in the mults already. But fewer shoppers are buying their cheese from counters these days, and Old Amsterdam's absence from the pre-pack fixture means this Gouda-style cheese doesn't have the profile it deserves. None of our testers had heard of it - but all loved it. With a bit more retail support, this could give some mature and extra-mature Cheddars a very good run for their money.
Cheese: Istara P'tit Basque
Producer: Lactalis
Launched: 1960s
Country: France
What's your story? "Our P'tit Basque is made with 100% pure sheeps milk, and has been manufactured and refined in the heart of Basque country for nearly 50 years," says marketing manager Janice Findlay. "The shepherds of the Basque region of France have been making their own cheese for centuries. One day, a shepherd's son had the idea to use his small wicker basket to shape his cheese carefully, creating a sculptured crust - and the P'tit Basque was born. The Spanish influence on this cheese is noted by its resemblance to Manchego, but its flavour is milder and more delicate."
The Grocer says: We fell in love with this nutty and tangy cheese. Boasting a firm consistency without being too hard, it is unassuming at first but then develops a surprisingly complex flavour, getting tastier as you chew. The wicker basket crust adds great visual appeal too.