This article is part of The Dairymen - our annual guide to the dairy industry that's packed with insight and analysis on all the latest trends. To read the report, subscribe here.
Not all heroes wear capes. After all, they're highly impractical garments for someone delivering milk, driving a rigid tanker or even setting up a DTC ice cream service.
These are the sorts of endeavours thousands of dairy heroes have undertaken during the coronavirus pandemic.
The tribulations and challenges faced by the industry have been well documented over the past several months – and you can read plenty about them throughout this year's edition of The Dairymen. Less acknowledged have been the myriad individuals who went the extra mile to keep Brits' favourite dairy products on shelves and in fridges.
That's why The Grocer this summer urged readers to nominate their dairy heroes of 2020, with the intention of profiling a select few for this feature.
Whether it was a colleague working all hours to help keep production going in economically difficult times, an unflappable farmer or a brilliant buyer, we asked for tales of extraordinary commitment.
The response was amazing. We received nominations for people from all parts of the industry, including retail, farming, processing and online. They hailed from across the UK – from Cornwall and Fife to Northern Ireland and Kent.
Space doesn't permit us to celebrate everyone in detail, but honourable mentions include:
Sarah de Wit, a dairy consultant and cheese industry veteran, who was hailed by several people as "having the vision, energy and can-do attitude" to set up July's Virtual Cheese Awards.
Rob Yates, CEO of Tom Parker Creamery in Wiltshire, "worked around the clock every day for six months" and was "utterly selfless and a first-class example of leadership and commitment".
Marshfield Farm Ice Cream owner Dawn Hawking ensured her Bath-based business "provided fun and enjoyment" to the local community via home deliveries.
Andy Swinscoe of Courtyard Dairy in Lancashire received praise for his forward-thinking idea: he installed a vending machine to keep a supply of raw milk cheese on sale.
Alice Shrubsall is a cheese buyer for Waitrose. Early in the pandemic she recognised the challenges faced by small-scale cheesemakers due to the slump in foodservice. So she set up a 'best of British' box of selected cheeses for the retailer – which made the box available at all of its 251 stores with cheese counters.
Meanwhile, NFU chief dairy advisor James Osman was nominated for his round-the-clock efforts to "secure financial support for dairy farmers hit hard by the pandemic".
These people and many others are all dairy heroes. They deserve to stand alongside the following six crusaders selected by The Grocer team.
Davina Bruce
Milk woman, McQueens Dairies, Fife, Scotland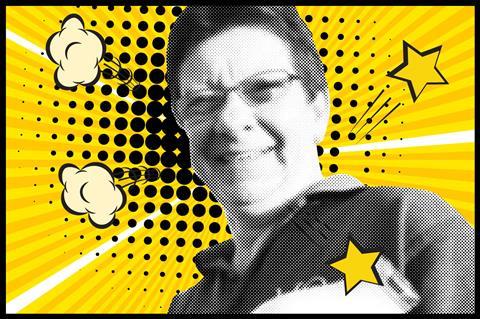 Most evenings for more than 40 years, Davina Bruce has been turning up at the McQueens Dairies depot in Kirkcaldy, Fife, to prepare for her milk round that runs all through the night.
Having originally helped out on her father's milk float from the age of 12, Davina followed in his footsteps with her own round as soon as she was old enough.
And her passion for delivering fresh milk, eggs and fruit juices to the people of Kirkcaldy continues to be a family affair, with son Bob – who joined McQueens in 2011 – now her boss, after he was promoted to the post of depot manager at the start of this year.
"He's not bad. Sometimes he can get a wee bit stressed," Davina, 61, explains down the line from her home in central Fife. "He doesn't tell me what to do because he knows I've done the job for so long I don't need to be told."
When the pandemic took hold, she saw her round go up in both size and length of time as more and more people signed up for deliveries and added extra products to their orders.
That surge in demand has continued into the autumn. "Every week, new runs are getting made and new drivers are getting started. Things are picking up, and sometimes you don't have enough hands," she explains.
"During the lockdown, when everyone was really upping their orders, sometimes I'd have to do two runs to their door because I couldn't carry it all. I'm really quite wee, but I've got extra-long arms now."
While business has been booming, coronavirus rules did mean Davina wasn't able to see her two grandchildren during lockdown.
So when restrictions eased and she got to see them again, it was what she describes as her "biggest high".
"It was brilliant getting extra-tight hugs. I'd missed their cuddles. I used to see them every day, so it was a big wrench when I could only get to see them through the car window."
During lockdown, Davina says her spirits were kept high by the messages she received from the families she delivered to.
"You'd get drawings and thank-yous for being a key worker. Kids would be writing on the paths with chalk saying thank you for their milk deliveries. It was brilliant and really touching."
It's not just Davina's clients who appreciate her. McQueens Dairies chairman Mick McQueen describes her as "a shining example and a model employee" who never takes a day off. "Our customers love her to bits."
So, after more than 40 years of delivering milk and groceries under her belt, will she be hanging up her boots any time soon?
"Some days it's really hard going," she says. "Particularly in the winter with the dark nights. I always say I'm definitely not doing another winter, but I'm still here – and we're coming into the winter again."
Ciaran Dawson
Head of direct to consumer, Oppo Brothers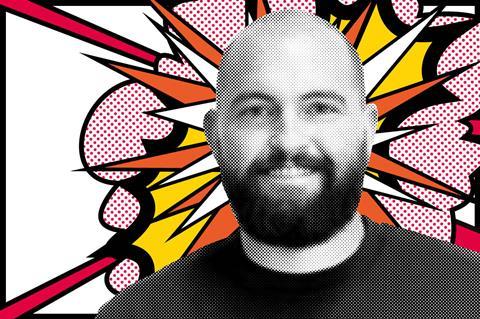 Posting ice cream to customers doesn't sound like the simplest of tasks, but it's one Ciaran Dawson turned into a viable business for London-based supplier Oppo this year.
Ciaran, 31, who moved to the UK 19 years ago after being brought up in South Africa, was serving as the retail-focused brand's head of operations when the pandemic hit.
"When lockdown was announced, we were worried about what would happen to our business," he says. "We thought, are supermarkets going to prioritise other foods in the frozen section? Were people going to solely spend money on essentials?"
In mid-April, in a bid to keep the company afloat and help get colleagues back from furlough, a plan came to fruition. It had been bandied about by the Oppo team for a while: creating a direct-to-consumer ice cream service.
Much effort was required to overcome obstacles, Ciaran says. "We had a lot of work to keep ice cream frozen in the post. Initially it didn't go so well. There were some long hours and some very unhappy customers.
"I think my colleagues felt sorry for me for the amount of issues we had [at the start]. We smoothed everything out quickly and have really created a refined proposition."
Not only was Ciaran dealing with the thermodynamics of ice cream, but he was also, in essence, taking the lead on building a new brand from scratch. "I was organising all of the supply chain, the pick and pack operations, the marketing team, and I was dealing with all our customers as well. There were a lot of weekends being worked to try to make the business successful. It was a stressful time, but we're very glad we did it."
The launch of Oppo Delivered, which donates 10% of profits to NHS Charities Together, saw him move from his head of operations role to the newly created post of head of direct to consumer. It's a position his colleagues say he's been "amazing" in.
Trish Cannon
Visitor centre director, Wensleydale Dairy Products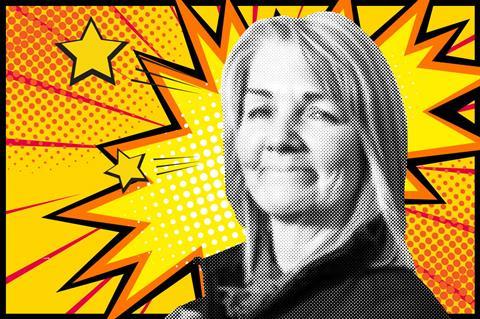 Trish Cannon's visitor centre at Wensleydale Dairy Products plays host to thousands of tourists each year. Lockdown changed that overnight.
"We had people coming from every corner of the country and from overseas," says Trish, 53. "On the weekend of Mother's Day, we were fully booked [for our carvery]. It's normally the busiest day of the year. Suddenly, we were closing everything down. I don't think anyone knew how to respond."
But respond she did, with a series of initiatives to support the creamery, its workers and local farmers.
While walking around the deserted visitor centre's refrigerated cheese room, she had a lightbulb moment. "I thought, all this cheese is going to go to waste. So, I decided overnight, let's put everything online."
From selling about 100 cheese hampers a week, demand surged to a peak of 286 cheese orders in one day.
But while business boomed, challenges kept popping up. The company's ice pack supplier ran out of postage ice packs – a big problem during the early summer heatwave.
Then its hamper supplier ran out of boxes, and delivery providers warned they might not be able to fulfil jobs.
"To try to keep morale high wasn't easy. But the team spirit was absolutely amazing," Trish says.
While all this was going on, she had the idea of a non-profit workplace grocery shop using local suppliers. She also set up a canteen to make sure Wensleydale's workers got a hot meal each day.
By June, Trish was able to start reopening the visitor centre to the general public.
But while wanting to keep her staff and visitors safe, she didn't want the centre to hold too many reminders of the pandemic.
"Everywhere you go right now, there are hazard signs and things saying 'you can't do this or that'. I wanted to try to do it in a welcoming way that makes people feel safe as well."
Enlisting the help of a local ropemaker, she set about roping up a one-way system. She also got a local drinks company to make hand sanitiser.
Thanks to all her efforts, not only did she keep the cheesemaking side of the business going, including demand for milk from Wensleydale's farmers, she also kept her colleagues in jobs.
"If what we did online hadn't happened, no income would've come into this part of the business. All of our roles would've potentially been at risk," she explains.
Her ambitions to do right also saw her look after those beyond Wensleydale Dairy Products.
Trish championed recognition of local NHS staff, with an initiative to provide donations of cheese, cakes and homemade biscuits to local hospitals, A&E departments and ICUs on a weekly basis.
"I'm proud, but I'm quite a humble person, so I think of it as a team effort, a collective effort," Trish sums up.
"I made sure it happened and put everyone in the right place to deliver it, but we did it as a team."
Gavin Wallace
Rigid tanker driver, Müller Milk & Ingredients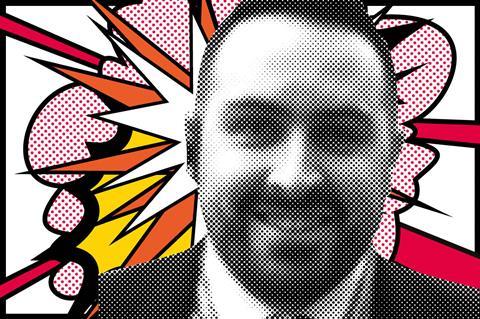 Pre-pandemic, Gavin Wallace, 34, was a sports and travel reporter for BBC Scotland, as well as the voice of Kilmarnock FC as its stadium announcer.
But when food and drink suppliers put out recruitment drives to help cope with panic-buying shoppers, he entered the fray as a tanker driver for Müller Milk & Ingredients.
"I love being able to tell people that with one of my jobs I'm keeping Scotland's roads moving and with the other, I'm keeping their milk moving on Scotland's roads," says Gavin.
He grew up around dairy farms and already had an HGV licence – because he used to drive Kilmarnock FC's monster truck.
"So when I heard Müller were on the lookout for drivers to help them feed the nation, I saw the perfect opportunity to combine my love for dairy with my skills."
After joining the dairy giant in April, Gavin threw himself into a hectic schedule, working around the clock and at weekends.
He collected fresh milk from farms across Ayrshire and beyond in order to keep Müller's Bellshill site on the outskirts of Glasgow – its largest dairy in Scotland – fully supplied with the white stuff.
It was steady work. Operating into the wee small hours did throw up some surprises, however.
"One Saturday night, I was driving through Carluke town centre having just picked up the raw milk from a farm. Unfortunately, I encountered a naked man running through the town centre. I didn't need to see that!"
Gavin clearly takes great pride in his role in keeping Scotland's fridges full. He says this, combined with the camaraderie among the team he works with, kept him going throughout the pandemic.
"The people I work alongside are all really experienced and are such a good laugh, even when they jest about my other jobs and especially those that have heard my commentary. It's all good banter and we come together nicely. It's really easy to go the extra mile when it's a fun shift."
It wasn't just his colleagues who kept his spirits up. Plenty of encouragement has also come from his nearest and dearest.
"I know a lot of my family are proud of what I do," Gavin explains. "My father often recalls his younger days growing up on Muirshiel Farm just outside Dunlop, Ayrshire – that gives me extra motivation."
With competitive football back underway in Scotland, Gavin has now returned to commentating for Kilmarnock.
And his heroic efforts in keeping fresh milk moving over the past few months appear to have rubbed off on his beloved team. At the time of writing, Killie sat fifth in the Scottish Premier League.


Ben Stansfield
Marketer, Cornish Cheese Company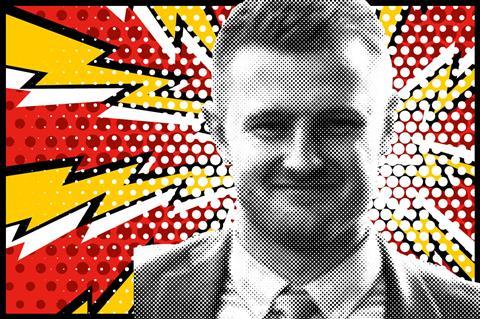 As someone who plays centre on the rugby pitch, Ben Stansfield, 23, is used to tackling big things. Like coronavirus. When lockdown kicked in, his parents' business, The Cornish Cheese Company, was faced with tonnes of unsold, soon-to-expire product that had been destined for foodservice.
"We're normally doing 3,000kg a week in sales, but the week after lockdown, we did 300kg," he says. "We had all the cheese, but there were no orders coming in. We had about 25 tonnes sat there in the fridge and nothing moving. It could've taken down the business and our livelihoods."
Ben had been sent home from his third year of studying business marketing at Manchester Metropolitan University –so he put his education to the test to help shift some cheese. "We decided to try to get publicity saying, 'we're not trying to make money, we're trying to save waste'." National media headlines followed, with Ben explaining the plight of the Cornish Cheese Co and other cheesemakers left high and dry.
He and his family slashed the price of their cheese to cost price to boost online sales, and secured tie-ins with food waste-prevention app Too Good To Go and with other Cornish cheese producers. "I put together a Cornish cheeseboard. We had brie, gouda, yarg and blue. It effectively helped four different companies from Cornwall shift their cheese, not just ours."
After two months of 85-hour-plus working weeks, Aldi bought up the remaining few tonnes, thanks in part to Ben's sales and marketing efforts.
How have his parents repaid him for his hard work? "I'm sure I'll get a nice Christmas present or something," he says with a laugh.
Gemma Smale-Rowland
CEO, Cornish Moo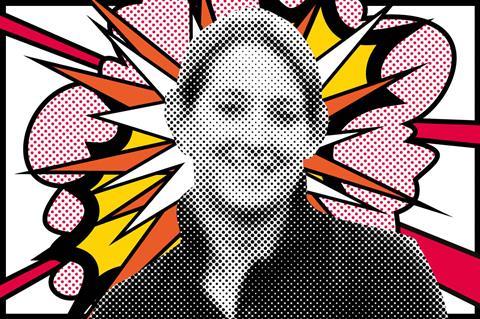 Gemma Smale-Rowland started milk business Cornish Moo only a year before Covid-19 took hold. When it did, she had to adapt quickly.
"Previously, I did a lot of shows and events to promote the brand. This year we've done a lot more on social media to connect and engage, and we've been doing doorstep deliveries for the elderly and those that are shielding," she explains.
Efforts have paid off, with the amount of local customers doubling during the pandemic. While sales have continued to be strong, they're not the only source of satisfaction for Gemma, 34. "The best thing that's come from the awful situation of Covid is that it's opened people's eyes to what's around them and given them the ability to buy local produce, appreciate the countryside and the work farmers do."
It was for promoting the sector and reviving the connection with people and dairy farming through her brand, that she was nominated as a dairy hero.
"People are really hunting these products out now," she says. "Previously they hadn't looked for them; they were complacent. Going to a supermarket is easy. I'm no better."
Now she wants the wider dairy industry to keep riding the momentum coronavirus has given it. "It drives me insane that as farmers, we expect everyone else to do our work and marketing for us. There's no other industry that sits back and does that.
"We can't do it all, but we have to do a little bit if we want to get support. Let's create a need for our products," she urges. "Let's get excited and make people excited about it, reconnect, understand where it comes from. We need to inspire the next generation into eating local British, otherwise we'll lose it."
This mentality has seen Gemma open up her farm in both a Covid-secure physical way and virtually through social media. She wants to inspire other dairy farmers to be more open with the public about how their food and drink is produced.
"Let's be out there," she says. "Let's not put up this big shield and be the grumpy farmer."