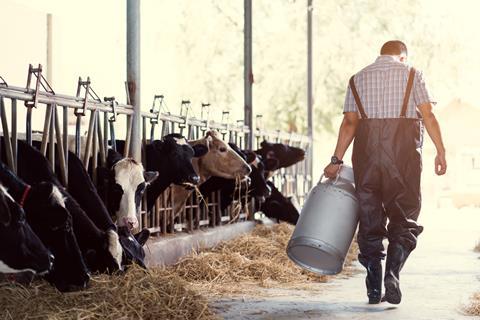 Despite the myriad challenges of the pandemic, The Grocer is now working on its annual Dairymen supplement (out 7 November).
For this year's edition, we're on the hunt for your dairy heroes for a special feature highlighting the individuals who went the extra mile to keep our favourite dairy products on shelves and in fridges.
While the sector has come under sustained pressure over the past six months, consumption is soaring. That's thanks, in no small part, to the many people in the industry who have stepped up to the challenge.
So, who's your dairy hero of 2020? Has a colleague worked all hours to help keep production going in economically difficult times? Has a relative delivered milk to self-isolating households during Covid-19? Do you know someone who raised money to keep a local cheesemaker in business? Or have you met an unflappable farmer or a brilliant buyer?
We're looking for the most inspiring stories to be highlighted, whether they work for a retailer, foodservice operator, supplier, farming or any other area of dairy.
The deadline is 15 September 2020 (and yes, you can nominate yourself).