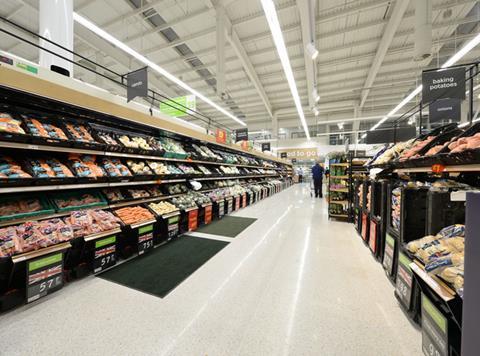 After offering the biggest challenge to guest retailer Lidl last week, Asda returned to winning ways with a comprehensive victory over nearest rival Morrisons, with its £71.27 total £2.84 cheaper than runner-up Morrisons.

Of the 33 items on our list, Asda was cheapest for 19 items, with seven exclusively cheapest - despite offering the fewest promotions at just three.

The biggest saving was on Carte D'Or salted caramel ice cream, which at £2 beat Sainsbury's by £1, Morrisons, Tesco and Ocado by £1.50 and was £1.65 cheaper than Waitrose. Other items it was cheapest on included the papaya, courgettes and organic bananas.

Morrisons was the cheapest retailer for the Gordon's pink gin (just £14), Cauldron tofu, Birds Eye salmon fillets and Warburtons crumpets, and had the most promotions at nine. Tesco and Ocado were close behind with eight deals each, while Sainsbury's and Waitrose had seven each.

There was just 7p separating Tesco and Sainsbury's. However both came in more than a fiver more expensive than Asda. Tesco claimed third spot on £76.75, with Sainsbury's just behind on £76.82.

Sainsbury's was exclusively cheapest for six items compared with just two for Tesco - the Comfort fabric softener and romaine lettuce hearts.

There has been much speculation this week over an Ocado-M&S deal and what that could mean for the online specialist's future relationship with Waitrose. Ocado's contract with Waitrose is set to end next year.

This week Ocado was cheaper than its current partner by £1.42, though both were considerably dearer than Asda (Ocado by £9.28 and Waitrose by £10.70). However, free delivery at Waitrose meant it was technically cheaper (see p22).