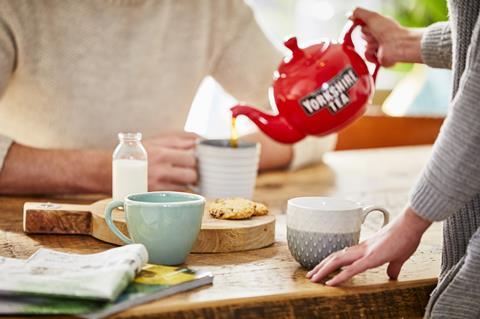 Asda provided the cheapest basket for the second consecutive week, but as per last week it was undercut by Tesco after taking Clubcard Prices into account.
At £64.24, Asda came in £2.69 cheaper than runner-up Morrisons, offering the lowest price for 16 products, 10 exclusively. These included the Deli Kitchen sliced focaccia, pineapple chunks and Yorkshire Tea.
Asda continues to struggle to fend off growing inflationary pressures. Its total basket price was 10.1% more expensive than it would have been last May. This was the second-highest percentage rise amongst the supermarkets, with Sainsbury's prices up 10.4%.
The 33 products on our list were also 7.6% more expensive at Tesco than a year ago. Morrisons prices were up 4.9% while Waitrose was 1.2% cheaper than last May. Overall year-on-year inflation was 6.3%, while month-on-month prices were down 0.5%.
Morrisons offered the lowest price for 12 lines and was exclusively cheapest for seven, including the free-range eggs, madeira cake and pork sausages. Third-placed Sainsbury's was just 32p more expensive than Morrisons and £3.01 more expensive than Asda at £67.25.
Based on shelf-edge prices Tesco was £4.71 more expensive than Asda at £68.95. Its loyalty cardholders would have received a discount of £6.38, reducing Tesco's total to £62.57 and making it £1.67 cheaper than Asda. Tesco had Clubcard Prices discounts on eight products, four of which were reduced by £1 or more. This included cutting the Yorkshire tea price from £3 to £2, making it 75p cheaper than Asda.
At £71.69 Waitrose was relatively competitive – £7.45 more expensive than Asda – offering the lowest price for four lines and exclusively cheapest for the Beet It juice and Method spray.