Say hello to the cream of the crop: these are the winners of our New Product Awards 2020
The chaos of 2020 saw factories and supermarkets overhauled, categories turned upside down and conventional retail wisdom all but thrown out. But amid the chaos the sector's suppliers have continued to innovate and delight.
From plant-based pioneers breaking new technological ground, to longstanding fmcg heavyweights tearing up the rulebook with ingenious tweaks to classic staples, it was no small task for our expert judges, who have left no stone unturned examining and critiquing this year's crop. It was also fantastic to see the major strides made by many suppliers in making their packaging more sustainable.
Confined to our homes, it's been doubly important that the industry spices up our lives with little moments of joy, inspiration, variety and convenience. So to all our winners and highly commended products we say to you: massive congratulations.
We couldn't celebrate the awards in person this year. But that didn't prevent us putting on a high-tech virtual bash, complete with Hollywood-style CGI. You can relive the action at www.thegrocernewproductawards.co.uk
Adult drinks - alcoholic
Spirited Union Queen Pineapple & Spice – Spirited Union Distillery
Highly commended: Henry Westons Cloudy Vintage – Westons Cider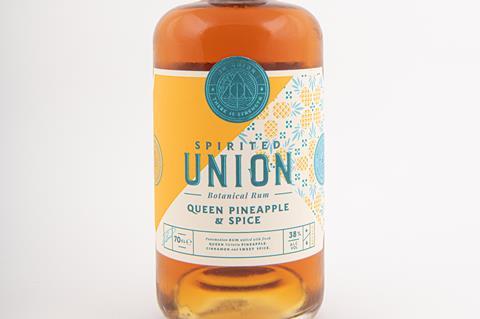 Adult drinks - non-alcoholic
Caleño Juniper & Inca Berry Non-Alcoholic Spirit – Caleño Drinks
Highly commended: Lowlander 0.00% White Ale – Lowlander Botanical Beers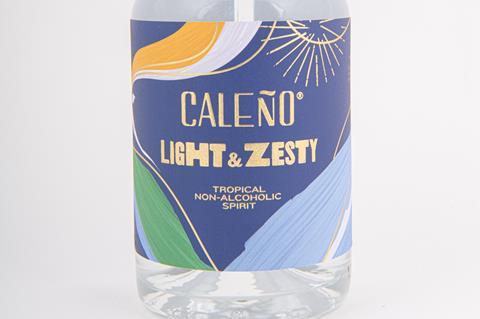 Baby & infant food
Kids Kefir Slurpy Strawberry – Biotiful Dairy
Highly commended: Bear Paws Mango & Carrot – Bear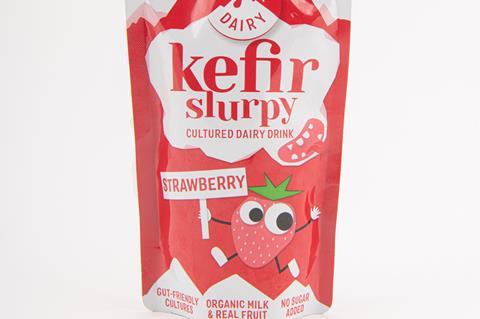 Bagged snacks
Vegan Sheese & Red Onion – Kettle Chips
Highly commended: Lightly Salted Hand-cooked Crisps – Two Farmers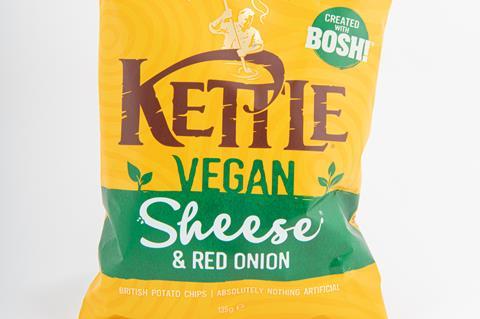 Bread & baked goods
Jason's Ciabattin White – Geary's Bakery
Highly commended: Jason's Ancient Grains & Seeds Ciabattin – Geary's Bakery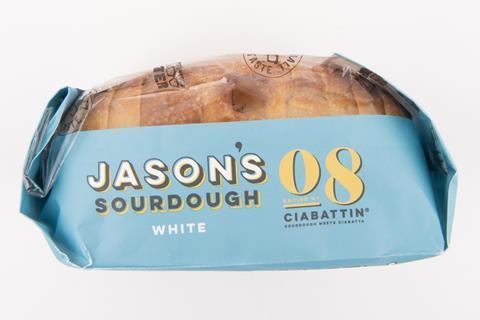 Cakes & biscuits
Maltesers Biscuits – Mars
Highly commended: Chocolate Fudge Cupcakes – Alternative Foods London (Oggs)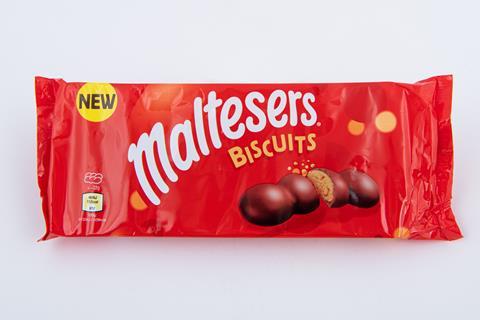 Cereal & breakfast
Fibreful Oatbran Porridge – Morning Foods
Highly commended: GoodBelly Oat Flakes with Blueberry & Banana pieces – Cereal Partners UK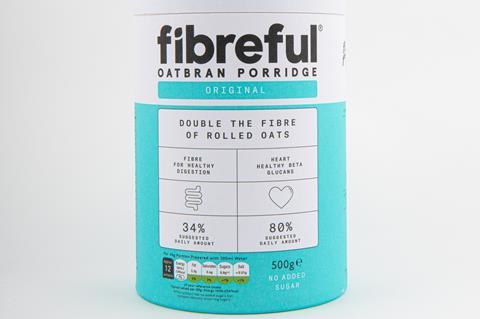 Cheese
Galbani Italian Burrata – Lactalis UK & Ireland
Highly commended: Lye Cross Farm Certified 100% Grass-Fed Organic Mature Cheddar – Alvis Brothers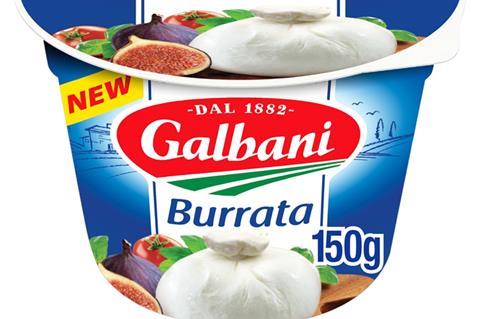 Confectionery
Bonds of London Pun Boxes: You're one in a Melon – IB Group
Highly commended: Salted Caramel Cups – Buttermilk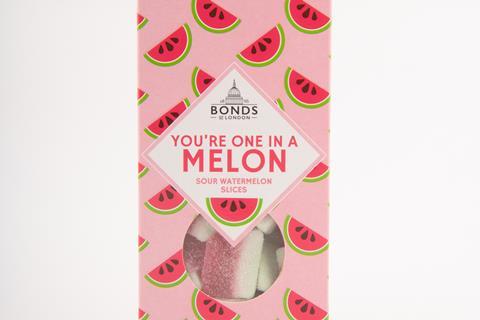 Cooking sauces & condiments
Big Tom Spiced Tomato Ketchup – James White Drinks
Highly commended: Premium Mango Chutney – Geeta's Foods,Miso Mushroom Brilliant'broth – Itsu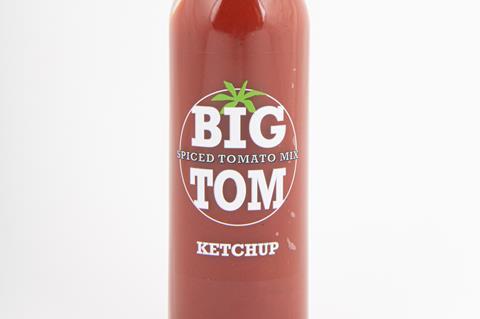 Dairy-free
Minor Figures Chai Latte – Minor Figures
Highly commended: Applewood Vegan Slices – Norseland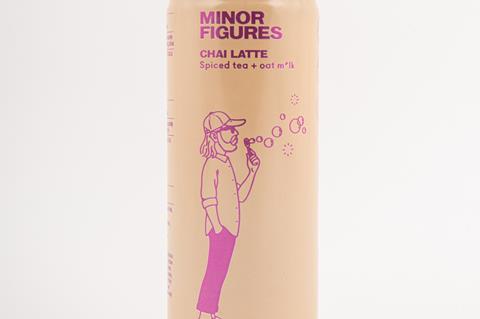 Desserts
Proper Puds Bread & Butter Pudding – Charlie Bigham's
Highly commended: Proper Puds Sticky Toffee Pudding – Charlie Bigham's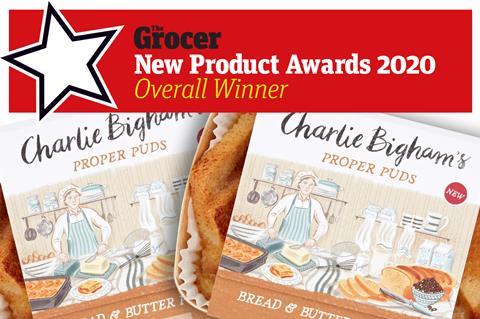 Charlie Bigham's Bread & Butter Pudding is this year's overall winner - our judges ranked it higher than any other entry
Frozen
Chicago Town Pizza Kitchen Tiger Crust Cheese Medley – Dr Oetker
Highly commended: Hoisin Duck Bao'buns – Itsu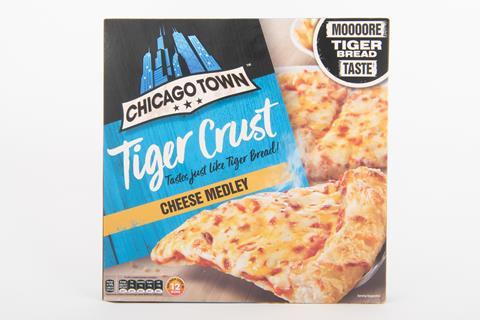 Home baking
Allergen-Free Chocolate Cake Baking Mix – Creative Nature
Highly commended: Cadbury Home Baking Kits – Premier Foods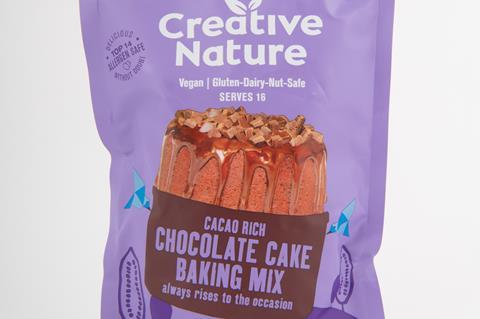 Hot drinks
Lungo Americano Aluminium Coffee Capsules – Dualit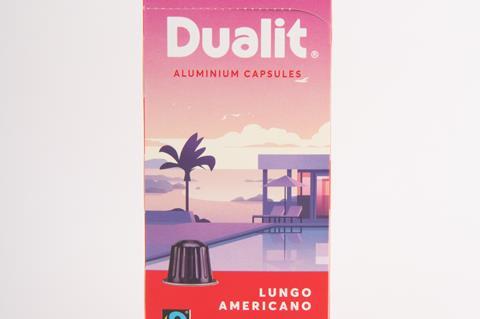 Household products
Laundry Egg – Ecoegg
Highly commended: Surf Coconut Bliss – Unilever UK & Ireland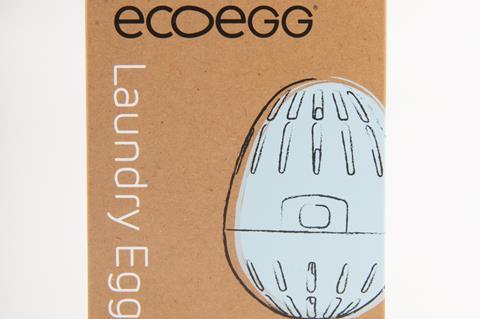 Ice cream
Häagen-Dazs 150-Calorie Gelato Caramel Swirl – General Mills
Highly commended: Salted Caramel Low Calorie Ice Cream Sticks – Oppo Brothers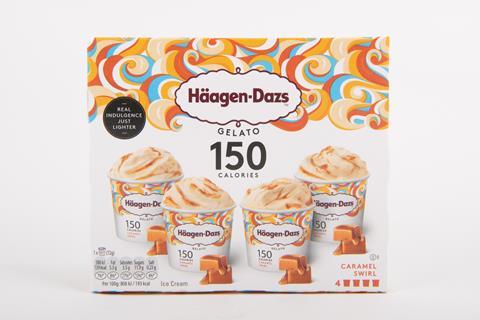 Kitchen cupboard
Authentic Tahini – Belazu
Highly commended: Chilli Con Carne Bisto Seasoning Mixes – Premier Foods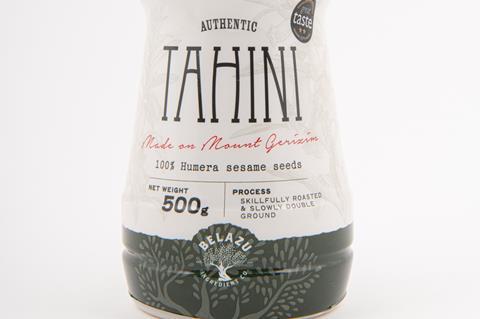 Meal accompaniments
Rainbow Mini Waffles – Birds Eye
Highly commended: Cauliflower Hash Browns – Strong Roots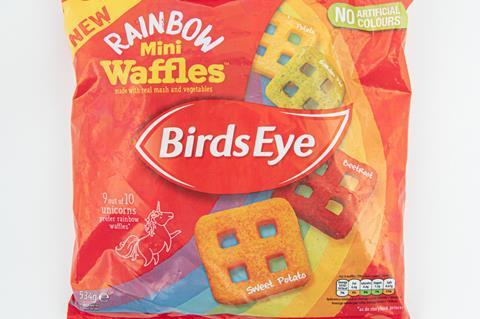 Meat & fish
Jumbo Scampi (chilled) – Whitby Seafoods
Highly commended: BigFish Signature Oak Smoked Salmon – JCS Fish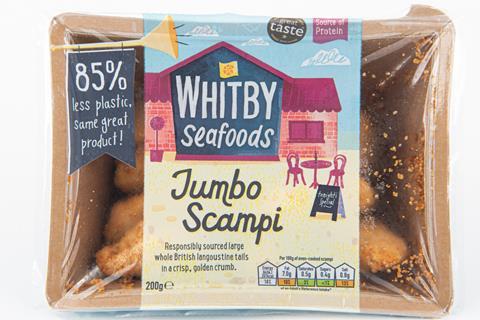 Milk drinks
Lactofree Semi-Skimmed Organic Milk Drink – Arla Foods
Highly commended: Barista Coffee Co Cafe Latte – FrieslandCampina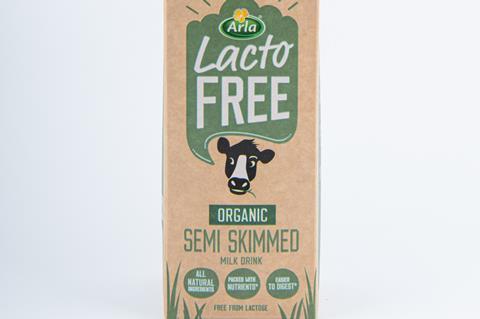 Personal use
Ambience Apothecary Muscle Balm – Eos Scientific
Highly commended: Mindful Bathing Salts – Westlab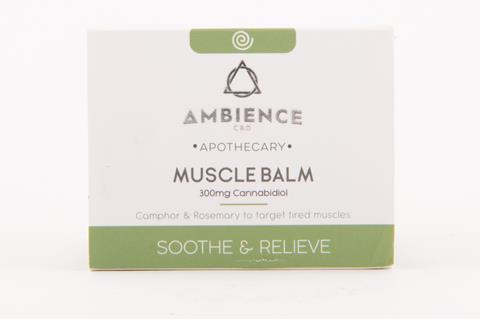 Pet food & treats
Gnashers Daily Dental Treats – Scrumbles
Highly commended: The Best Ever Beef Mini Burgers – Lily's Kitchen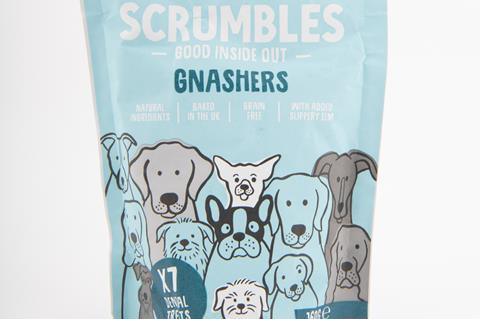 Ready meals
Gosht ka Salan – Saffron Tree
Highly commended: Panang Chicken Curry with Black Rice – Mindful Chef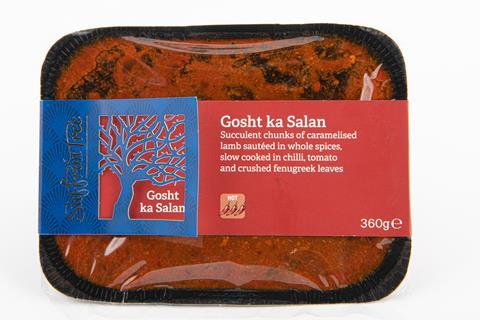 Reduced sugar
Chunky Biscuit Breaks Oats, Apple & Cinnamon – Nairn's
Highly commended: Low Sugar Maple & Pecan Granola – Lizi's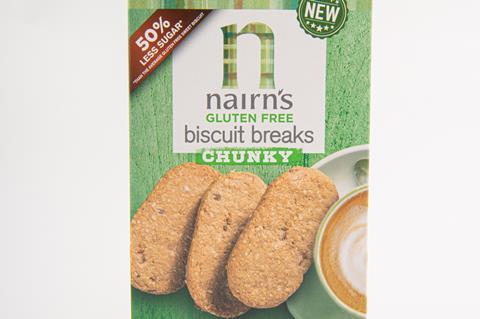 Smoothies & fruit juice
Innocent Plus Bolt From The Blue – Innocent Drinks
Highly commended: Ginger Dosing Bottle – Moju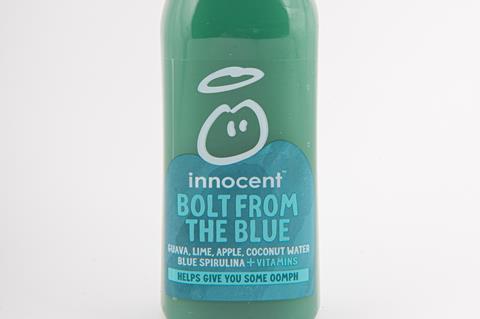 Soft drinks & mixers
Sister's Infused Soda Guava & Lime – Franklin & Sons
Highly commended: Radnor Infusions Lemon & Mint – Radnor Hills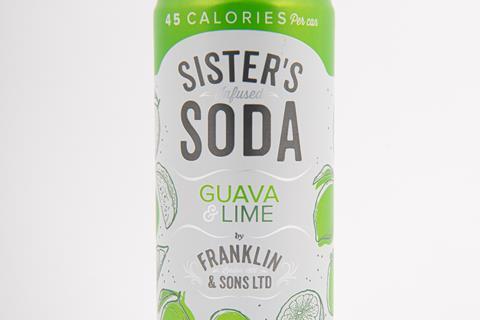 Soup, rice & noodles
Biryani Rice Steam Pots – John West
Highly commended: Mr Lee's Noodles Coconut Chicken Laksa – Mr Lee's Pure Foods Co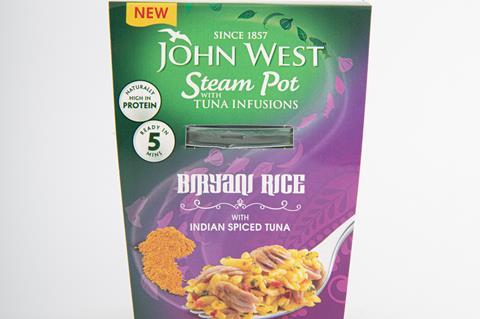 Sport Bars & Snacks
Flipz Milk Chocolate Coated Pretzels – Pladis
Highly commended: Smokey Barbecue Pea Pops – UF International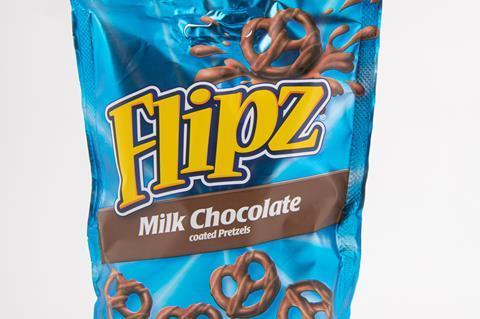 Vegetarian & vegan savoury
Richmond Meat-Free Sausages – Kerry Foods
Highly commended: Chicago Town Tomato Stuffed Crust Takeaway Sticky BBQ Jackfruit Saucy Vegan Pizza – Dr Oetker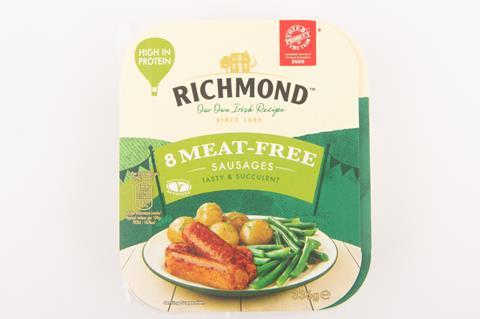 Vegetarian & vegan sweet
Squeaky Bean Fluffy American-Style Pancakes – Winterbotham Darby
Highly commended: Free From Chocolate and Vanilla Cheesecakes – Gü, Creamy Vanilla Quark Bar – Yaar