If The Grocer's New Product Awards 2013 demonstrated just one thing this year, it is that the age and size of a business is no barrier to innovation.
For the winners of the 2013 awards - presented by Celebrity MasterChef winner Phil Vickery at a glittering ceremony this week - ranged from some of the largest and most established names in food and drink to smaller suppliers that were virtually unheard of just months ago.
Among the newer businesses to walk away with a trophy at the ceremony at London's Marriott Hotel, Grosvenor Square on Tuesday were dips supplier G'Nosh, which one of our judges described as "pushing the boundaries", premium tortilla chips brand Manomasa, launched by former Intersnack MD Calum Ryder only this year, and Our Little Secret, a new IndoEuropean foods ethnic sauces and meal kits brand for whom the cat is now out of the bag after taking home two awards.
But the winners weren't limited to small, artisan and premium players operating on the fringes of the market. Among the 28 category winners, selected from a shortlist of 122 products that, in turn, had been selected from over 200 entries, well-known brands showing strong signs of innovation were Heinz, which demonstrated its innovation-led renaissance once again with the inspired Heinz Five Beanz canned variant.
The most successful brand owner, however, was Unilever, which scooped three awards: following the successful launch of its Stock Pots, its Knorr Gravy Pots are upgrading consumers from gravy granules and it also received recognition for two environmental developments: its SureWomen compressed anti-perspirant and Cif 'Naturals' multi-purpose kitchen spray.
Such NPD has never been more important as brands face increasing pressure from retailer own-label ranges and must work harder than ever to catch the eye of consumers accustomed to buying only when a product is on deal.
Speaking at the awards, Adam Leyland, editor of The Grocer said: "supermarkets seem determined to treat brands as commodities. The winning entries, and indeed all the products shortlisted today, are proof not only of the skill of brand owners in developing new products in this environment, but of the folly of commoditisation. Customers look to brands, as much as they do to the supermarkets, to innovate and excite them. That's obvious from the extensive consumer panel testing conducted by Cambridge Market Research to help decide the winners."
The full list of winners is below:
Bakery
Aunt Bessie's Rich and Juicy Fruit Scone Mix
A perfect fit for the Aunt Bessie's range, consumers loved the fact these scones "tasted like homemade", with "just the right amount of fruit", yet were "very simple to make", with "no messy rubbing in". At £1.48, they were "a great price" too.
Highly Commended: Welsh Shortbread
Finalists: Hello Kitty Iced Biscuits; Kingsmill Fruit & Fibre
Breakfast
Quaker Oat So Simple Big Bowl - Golden Syrup
This well-executed NPD - convenient sachets in larger portion sizes - demonstrated that a porridge doesn't need a flavour twist to offer something new, said our panellists. Simple and honest, added one.
highly commended: Belvita Breakfast Duo Crunch
Finalists: Dorset Cereals Proper Raspberry Porridge; Oat Burst Gingerbread; Quaker Oat So Simple Breakfast Biscuits Oats & Fruit
Canned goods
Heinz Five Beanz
In a category that struggles to achieve genuine innovation, Heinz's grown-up spin on its Heinz Beanz - using a mix of haricot, kidney, pinto, cannellini and barlotti beans - scored a new category maximum in consumer tests. Nearly 90% said they would "definitely or probably" buy (42% at least fortnightly).
Finalists: Branston Baked Beans with spicy Spanish Chorizo Princes Tuna Chunks in Chilli Oil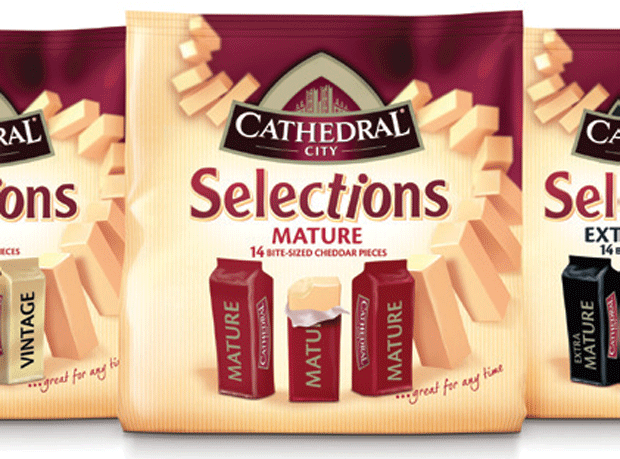 Cheese
Cathedral City Selections
Combining "permissible portion sizes" this "fun concept" would "appeal across a range of occasions and ages" and "shows the importance of NPD to Cathedral's success".
Highly Commended: Philadelphia with Cadbury
Finalists: Harrogate Blue; The Laughing Cow Light with Blue Cheese; Pilgrims Choice Lighter Extra Mature; Red Leicester with Authentic Indian Chutney
Condiments & Dips
G'Nosh Babaghanoush
This smoky blend of chargrilled aubergine, Greek-style yoghurt, tahini and lemon was innovative and technically different, said the judges. "It is pushing the frontiers of dips and providing a variation for people bored of houmous," added one, while another praised the impactful packaging.
Highly commended: Hellmann's Twist - Hint of Wasabi
Finalists: Heinz Hot Sauces - Yellow Habanero; Lee Kum Kee Chiu Chow Chilli Oil
Confectionery - Chocolate
Cadbury Dairy Milk Oreo
Mondelez brought two of its powerhouse brands together in this product. With its "interesting taste and texture", it's been a surefire winner with consumers, too.
Finalists: Cadbury Dairy Milk Bubbly; Divine Dark Chocolate After Dinner Ginger Thins; Elizabeth Shaw Blackberry and Ginger Chocolate Bar; Thorntons Today I Thought Of You
Confectionery - Sugar
Walkers Nonsuch Banana Split Éclairs Toffees
Our panellists loved the flavour of these éclair sweets from Walkers Nonsuch Toffees, which offered a white chocolate banana-flavoured centre encased in creamy toffee. They were particularly impressed by how natural the banana flavour was.
Highly commended: Tic Tac Strawberry Fields
Finalists: Halls Mentholyptus Assorted Citrus; Skittles Confused
Cooking Sauces - Ethnic
Our Little Secret - Makhani
Our Little Secret says its makhani cooking sauce contains "handpicked and freshly packed authentic ingredients, which allows you to cook your own masterpiece in minutes." Our judges loved the flavour of the sauce, describing it as "an artisan product with an authentic, homemade taste". They also liked the "appealing packaging" and "clever" brand name.
Finalists: Glorious Habanero Hot Boy; Our Little Secret - Tikka
Cooking Sauces - Mediterranean
Filippo Berio Tomato and Ricotta Pesto
First impressions count, and from the "classy packaging" to the "gorgeous colour" of this tomato and ricotta pesto - made with Filippo Berio extra virgin olive oil - judges said this tasted as good as it looked, and offered a "great alternative" to regular pesto.
Finalists: Ragu Traditional Chunky Bolognese Sauce; Sacla' Squeezy Pesto Sauce - Basil
Cooking Sauces & Seasoning
Knorr Gravy Pot - Beef
'Slowly simmering meat juices and herbs to deliver a taste just like homemade,' Knorr has extended its hugely successful Stock Pot concept into gravy. "This tastes a whole lot better than granules," said one judge. "It adds some class to a Sunday roast."
Highly commended: Kent's Kitchen Peppercorn Sauce Sensations
Finalists: Chicken Tonight Bake in a Bag - New York BBQ; Colman's Season & Steam - Garden Herb Potatoes
Dairy - other products
Trewithen Dairy Cornish Clotted Cream
This Cornish clotted cream is "perfectly rich and thickly delicious", but the judges also loved the provenance message - 'made from Happy Healthy Cornish Cows' - and the quirky and colourful packaging, which one panellist described as "packed with personality". "In a world of own-label conformity, this product makes you glad there are still brands."
Highly commended: Kerrygold Pure Irish Butter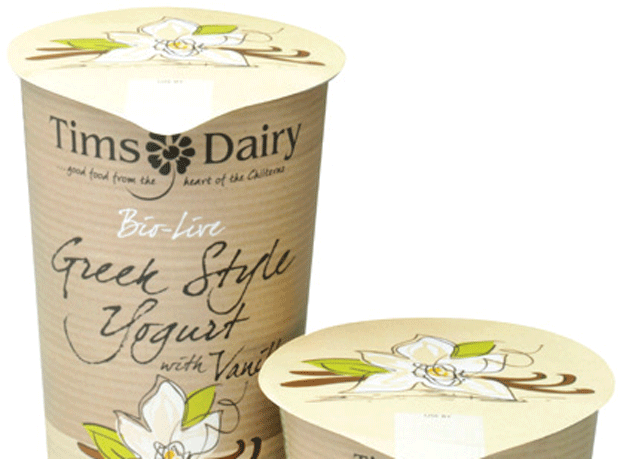 Desserts - ambient/chilled
Tims Dairy Greek-style Vanilla Yogurt
There's a danger Greek yoghurt becomes commoditised. Not this one. Made with fresh British milk, cream, and bio-live cultures, our judges said the "lovely full flavour", and the packaging's simplicity and naturalness made this a standout product.
Highly commended: Müller Light Greek Style Yogurt - Luscious Lemon
Finalists: Danone Oykos - Pear; Müller Kids Corner Lots of Love
Desserts - frozen
Taywell one-litre tub Honeycomb Ice Cream
Kent-based Taywell Ice wowed our panellists with its honeycomb ice cream. Our judges felt this was an excellent product, full of flavour and with a creamy taste and texture.
HIGHLY COMMENDED: Eezy Freezy Vimto Pyramids
Finalists: Ben & Jerry's Core Peanut Butter Me Up; Cadbury Nuts About Caramel; Magnum Luxury Chocolate & Vanilla
Drinks - ambient
Cawston Press Sparkling Apple & Rhubarb
Made with 45% pressed rhubarb and apple juice, this drink is "refreshing" and has "great flavour and fizz", said our judges.
Highly commended: Funkin Strawberry Woo Woo Cocktail Mixer
Finalists: Firefly On The Go Natural Drinks; Itsu Peach Iced Tea; Juice Burst Orange & Carrot Drink; Shloer Raspberry & Rhubarb Punch Limited Edition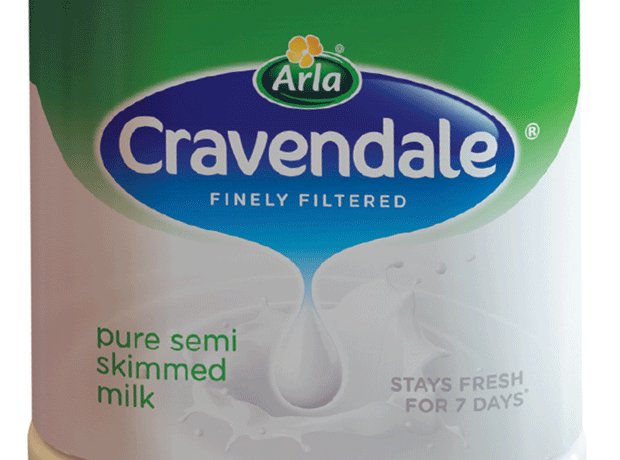 Drinks - dairy
Cravendale 500ml - semi-skimmed
With its new 500ml bottle, Cravendale has positioned this milk bottle as a competitor to Pepsi and Coke in the on-the-go market. With its purity of form, our panellists liked the packaging, describing it as "tactile and ergonomic". It also has an unusually long shelf life for a milk, thanks to its unique filtering process, "giving it every chance of achieving success," said the judges.
Finalists: Be Fast Breakfast On The Go - Strawberry; Coco Cafe, Cafe Latte
Drinks - Functional
Lucozade Revive Cranberry with Acai
Lucozade set its sights on workers after a mid-afternoon boost with the launch of the Revive drinks, each containing four energy-releasing vitamins. Stylish packaging and a refreshing, contemporary flavour helped this product take the gold.
Finalists: Alibi Pretox Pomegranate; Lucozade Revive Lemongrass; Vita Coco Natural Coconut Water with Orange
Drinks - Juices & Smoothies
Innocent tropical juice
Innocent's juice range has proved a winner with shoppers - and this blend of apples, oranges, pineapple, mango and passionfruit won our judges over too. "A good, balanced blend of flavours," said one, with another adding: "Smooth, good mouthfeel and easy to drink."
Highly commended: Savse Smoovies - Super Purple
Finalists: Innocent apple & raspberry juice; Trop50 Juice Drink - orange & mango
Hot Drinks
Carte Noire Instant
The first wholebean instant coffee under the Carte Noire brand, this innovation from Kraft combines premium instant coffee with finely milled beans. It is a mix that drew plenty of praise from our panellists, with one declaring: "This delivers real coffee taste from an instant."
Finalist: Costa Tassimo - Americano
Household/Laundry Products
Cif PowerPro Naturals Kitchen Multi-Purpose Spray
Unilever extended Cif into the natural cleaners market with the PowerPro Naturals range. This 95% naturally derived kitchen multipurpose spray was well received by consumers and experts alike.
Finalists: Persil PowerPro 15s - Lemon; Persil PowerPro 30s - Original; Regina Chamomile 4-Roll Toilet Tissue; Surf with the Freshness of 5 Herbal Extracts
Meal accompaniments
GreenVale FarmFresh All Rounder Potatoes
The branded potato market is currently small but it's growing - and products such as these from GreenVale should ensure growth continues. Our judges loved the presentation of these potatoes, with their smiley-faced packaging, and felt they delivered an "authentic, farm-fresh" taste.
Highly commended: Birds Eye Hash Brown Waffles
Finalists: Bannisters' Farm Littl'uns; Birds Eye Fragrant Golden Vegetable Rice
Meal kits
Our Little Secret - Kadhai
These meal kits, which come with basmati rice, secured a second win for the Little Secret brand, which also took gold in the ethnic cooking sauces category. Once again, the packaging prompted accolades from our panellists - who also enjoyed the very spicy flavour.
Finalists: Our Little Secret - Korma; Scratch Chicken Thai Green Curry
Personal Care
SureWomen 75ml Cotton Compressed
Described as "groundbreaking", this compressed format is half the size of traditional aerosol deodorants but lasts just as long, according to brand owner Unilever. "This is great innovation," said the judges.
Finalists: BlanX White Shock formula; Veet Easywax Electrical Roll-On Starter Kit; Right Guard Xtreme Cool Deodorant with air-conditioning effect; Dove Men+Care Hydrate+ Moisturiser; Tresemmé Keratin Smooth Masque
Ready meals / meal centres - chilled
Higgidy Crustless Spinach, Feta and Roasted Red Pepper Quiche
"Great product delivery and great taste," our judges said of this quiche, which comprises a seeded shortcrust pastry base with spinach, Cheddar and onions in an egg custard topped with feta and roasted red peppers.
Highly commended: Incredible Meal Pot - Spicy Root veg
Finalists: Charlie Bigham's Meatballs al Forno; Mash Direct: Mash Pot - Bangers and Mash
Ready meals & meal centres - frozen
Chicago Town Classic Thin Crust Chicken & Bacon Melt
This delivers the takeaway experience at home, said our judges. It is a great value option for hungry teens and families, said one, while another described it as "very appealing visually".
Highly commended: Birds Eye Harry Ramsden's - Battered Cod
Finalists: Birds Eye Fish Fusions - Lemon & Pepper; WeightWatchers from Heinz Steam and Serve - Chicken Chop Suey & Rice
Rice, pasta & pulses
Tilda Steamed British Curry Rice
This limited-edition microwaveable rice was developed for Tilda by MasterChef 2010 winner Dhruv Baker - and from our judges' reactions, it seems he did a fantastic job. They enjoyed the delicious, subtle flavour, and felt the colourful packaging would stand out well on fixture, too.
Finalists: Organix Mexican Rice and Sweetcorn; Princes Mexican Tuna Salad; Tilda Vintage Basmati Rice
Savoury Snacks
Manomasa Sea Salt & Cracked Black Pepper Sixer
The great flavour and memorable branding of these tortilla chips wowed our judges.
HIGHLY COMMENDED: Propercorn Sweet & Salty (30g)
Finalists: Jacobs Oddities; Walkers Deep Ridged - Grilled Steak; Popchips; Propercorn Fiery Worcester Sauce & Sun-Dried Tomato (20g); Sensations Thai Sweet Chilli Peanuts
Soup
Glorious West African Chicken & Peanut Soup
Glorious "brought something genuinely new to the soup market" with this "flavoursome" West African recipe, said judges.
Highly commended: Crosse & Blackwell Cream of Tomato Soup
Finalists: Crosse & Blackwell Roasted Red Pepper & Tomato Soup; Yorkshire Provender Tomato and Red Pepper Soup with Wensleydale and Rosemary; Yutaka Instant Miso Soup Bonito
Sweet snacks
Nakd Crazy Cola Infused Raisins
Our panellists weren't sure, at first, what to make of these raisins infused with natural flavouring - but the fat-free snack won them over quickly. One judge described it as a genuinely new snacking flavour combo, while another exclaimed: "Healthy cola bottles - genius!"
Highly commended: Whitworths Pineapple
Finalist: 9bar Peanut