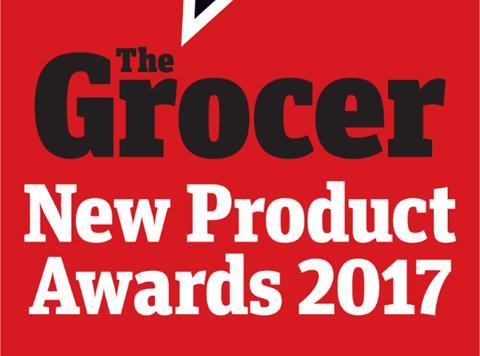 The Grocer is once again preparing to laud innovation with the launch of this year's New Product Awards, our annual search for superlative branded goods.
For 2017, products introduced or developed from 1 January 2016 to 28 February 2017 are eligible for entry no later than the 24 February 2017 deadline. There are 36 categories – 25 food and 11 non-food – with a fixed entry fee of £537 (plus VAT).
Entries must be new to the UK market, reformulated, repositioned to new to target new markets or significantly repackaged, or an extension of an existing range. Judging will take place in two parts. First, consumer panel testing will be conducted by independent agency Cambridge Market Research, and all entrants will receive a copy of the consumer report compiled for their product. Goods that make their way to the second stage will face evaluation by a panel of expert judges.
Winners are to be announced during a ceremonial lunch at the Marriott Grosvenor Square, London, on Friday 6 October (with tickets to go on sale in June). Award recipients will gain exposure across The Grocer in print and online, and be given a winner's logo to use in all promotional marketing.
Celebrating innovation
Last year, more than 200 products clashed to be one of just 32 winners honoured at the lavish prizegiving co-hosted by comedian Jo Caulfield and The Grocer editor Adam Leyland.
Shloer, Ten Acre and For Aisha were among those to walk away with an award.
This year promises to be even more hard fought, with brands developing winning innovations to stand out in a market jam-packed with ideas. Discover why NPD is so important via our video of last year's event- and find out more about this year's awards on our dedicated website.