With consumers increasingly conscious about environmental issues, Wales – a small country with big ambitions – is taking steps to achieve a global reputation for the excellence and sustainability of its food supply chain.
There is little doubt that today's consumers are focused on environmental and ethical sustainability as never before.
The constant media news surrounding global warming and the Blue Planet reports on the sea of plastic awash in our environment have caused many to sit up and take notice, particularly the younger generation. A recent survey from Deloitte exploring how consumers are adopting a more sustainable lifestyle found that, in the 12 months to March 2021, 49% had bought more seasonal produce, with 45% believing they needed to buy more locally produced goods, and 34% choosing brands that have environmentally sustainable practices.
More importantly, nearly one in three consumers claimed to have stopped purchasing certain brands or products because they had ethical or sustainability related concerns about them.
"Consumers are most likely to make sustainable or ethical purchases in the categories they deem essential and buy most frequently," reads the report. "As you might expect, this manifests most strongly when they are shopping for food and non-alcoholic beverages. Seasonal and local produce, limiting consumption of meat and animal products and cutting back on single-use plastic are all examples of this."
As such, the onus on food and drink retailers and manufacturers to adopt an increasingly sustainable approach to the supply chain is growing – and those who can demonstrate this environmentally and socially aware attitude appear likely to be the ones who will win out in the long run.
Growing on a 'green shoots' vision
Amid this climate of change, Wales – a small nation with a worldwide reputation for its rich culture and rugged landscape – might seem an unlikely place to harbour a global sustainability ambition. Yet that is exactly what the Welsh Government, in partnership with the wider Welsh food & drink industry, is aiming to achieve. And, despite its size, if the country's recent successes are anything to go by, then it certainly has the chance to be a leading player on the world stage.
For a country inhabited by just over 3 million people, the Welsh food & drink supply chain punches above its weight, with businesses generating turnover of £22.1bn in 2019 and exports of £565m.
Over the past few years, the Welsh Government has been ahead of the curve, working closely with the industry and academia, striving to promote the by now popular message of local provenance and sustainability.
Earlier this year in partnership with the wider industry they have set the bar even higher in order to achieve global pole position for exactly these qualities. Wales' watchers won't be surprised by this, of course; the Welsh Parliament was one of the first in the world to declare a climate emergency and they embedded sustainability at the heart of law-making back in 2015, by enacting the Well-being of Future Generations Act – another world first.
The strategic vision follows a consultation with industry to understand their challenges and aspiration and is designed, in the words of Welsh Government Minister with responsibility for food and drink, Lesley Griffiths MS, to create "a strong and vibrant Welsh food and drink sector with a global reputation for excellence" and having "one of the most environmentally and socially responsible supply chains in the world".
Resulting from this industry-wide consultation the country's ambition is broad, with the government planning to measure its success along a wide range of indicators, including industry turnover, accreditation and awards, skills, number of businesses and employees and an increase in the proportion of those employees receiving at least the Welsh Living Wage.
All this sits within the wider vision of growing the Welsh food and drink industry faster than the rest of the UK, reaching the highest levels of environmental sustainability, but also creating a fair working environment for industry employees.
The ambition set is likely to fall on fertile ground, as recent research conducted by Food & Drink Wales has found that 80% of shoppers in Wales would prefer to buy Welsh products, 75% of shoppers regard Welsh products as signifying great quality and 59% of shoppers across England & Wales believe Welsh produce is better quality, better tasting, fresh and natural.
To support businesses, the Welsh Government has developed a series of projects, including: Food Skills Cymru to ensure employees have the right skills and training to strengthen the industry as a whole; Project HELIX, offering funded technical and commercial support (such as factory design, new product development, and sensory analysis) for Welsh food and drink producers; Cywain (meaning to gather or harvest), a business-led programme dedicated to developing new and existing micro-business and small and medium enterprises in the sector; as well as collaboration with the Advanced Manufacturing Research Centre (AMRC) to develop an emerging technology demonstrator specifically for the food and drink sector that will accelerate the adoption of waste-reducing eco-innovations such as the replacement of single-use plastics with environmental-based alternatives and decarbonisation solutions from smart manufacturing processes.
Firm cluster network foundations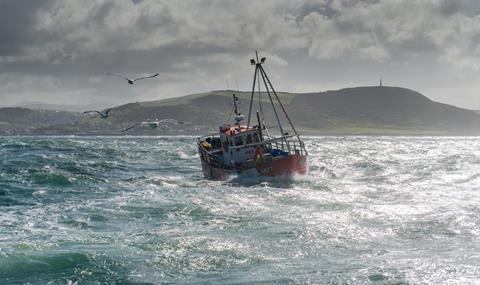 The work now being undertaken to mainstream sustainability practices throughout the industry builds on years of partnership and collaboration across business, academia, and government under the Food & Drink Wales Cluster Network programme. Established to cover a range of sectors, including fine foods, seafood, drinks, through to specific subject matters such as export (recently reaching its 100th member), as well as a sustainability cluster that has gone from strength to strength over recent months.
So far, it's an overall strategy that appears to be working for Wales, which now boasts 17 Protected Geographical Indication (PGI) products, ranging from the well-known PGI Welsh Lamb, PGI Welsh Beef and Traditional Welsh Caerphilly Cheese PGI to Halen Môn / Anglesey Sea Salt PDO and Carmarthen Ham PGI.
Beyond this, the industry offers a very diverse – and sometimes surprising – range of products, among them Great Taste Award 3-star winners Conwy Kombucha, Mario's Luxury Dairy Ice Cream and Wenallt Hive, alongside a wealth of other award-winning items such as Teifi Nettle cheese, Korean chilli sauce, sea salt with umami and deep roasted peanut butter.
This, combined with the strong messages of local provenance emphasised by the country's Michelin-star chefs, is a convincing message for retail buyers and the public at large, both at home and overseas, that Wales has a very special offer that ties in neatly with the sustainable and ethical qualities consumers are seeking.
Brand Wales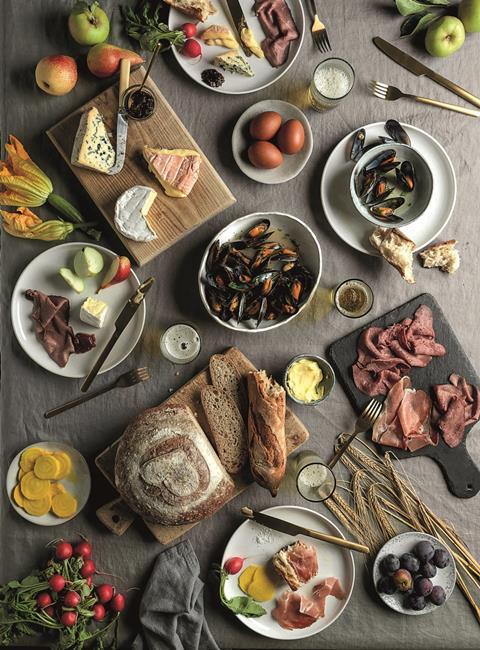 So, the stage is now set for the country to promote the richness and diversity of its offer at the upcoming Blas Cymru/Taste Wales event in October this year. Organised by Food & Drink Wales, this meet-the-producer event will bring together buyers and a broad range of Welsh producers – from large-scale companies to artisan brands – allowing them to explore further the high quality and sustainability message offered. During the event, over 200 new products will also be launched as part of a food and drink showcase that highlights the best of the best from across the industry.
Taking place at the ICC Wales conference centre, adjacent to the world renowned five-star Celtic Manor Resort, in Newport on 27 and 28 October, this year, the biennial event will prove a key milestone in the Welsh food and drink industry's strategic vision, with a trade exhibition and sustainability conference supporting the brokerage element of the event.
Food and drink businesses in Wales, have embraced the Welsh Government's vision for the future of the industry, noting that the help in facing the challenges and sharing the successes is key to unlocking the vision of Wales as a centre of sustainable food and drink excellence. Companies of all sizes, from micro to large international companies have welcomed the collaboration and public-private co-operation they have found in Wales. A testament to this is the key sponsor of the upcoming event and one of the largest names in the UK food and drink industry, Princes Limited.
Commenting on the partnership Andy Hargraves, group director for soft drinks at Princes, said:
"Princes is delighted to be lending its support to BlasCymru/TasteWales 2021 following its past successes. In many ways, the timing fits in perfectly with our ongoing commitment to manufacturing in Wales, as we reach the completion of the Group's largest-ever capital investment into soft drinks at our site in Cardiff."
To register your interest to attend Blas Cymru/Taste Wales, click here.
To find out more about the Welsh Government's sustainability strategy, click here.