It's back. This year, Top New Talent celebrates its sixth anniversary, and it seems the competition gets tougher every time. We had an enormous number of entries this year, which made choosing just 36 an incredibly difficult task. But here is our trailblazing class of 2019. This year's contingent is made up of the cream of the crop of young professionals from across retail, wholesale, small brands, big brands and entrepreneurship. These victors hail from roles in sales, marketing, creative, buying, NPD, and even agronomy.
Read on to find out why they won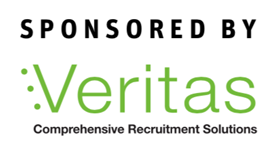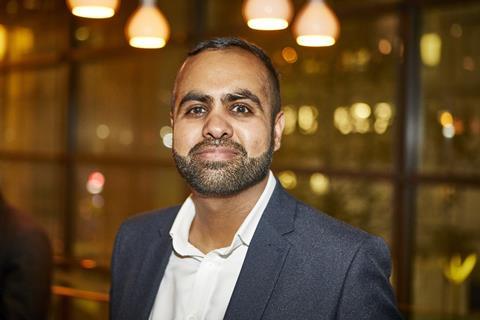 Sarfaraz Akram
Age: 33
Job title: Chief operating officer
Works at: Lancashire Farm Dairies
Akram worked for 10 years in financial services before joining Lancashire Farm Dairies and "must have been involved with 1,000 firms across the UK" in that time. It was the buzz he gets from bringing a new product to market – from initial concept through to end product – which led him to join the "innovative and fast-paced" yoghurt brand, which has grown ten-fold over the past decade.
Akram, a self-confessed "foodie", says when the opportunity arose to lead a dynamic food manufacturing firm, he "jumped at the chance". His energy and drive have helped the business make sales of £37.9m in the most recent financial year.
Lancashire Farm Dairies has turned into a worthy competitor to the bigger yoghurt brands, and Akram has played a "fundamental part" in this transformation.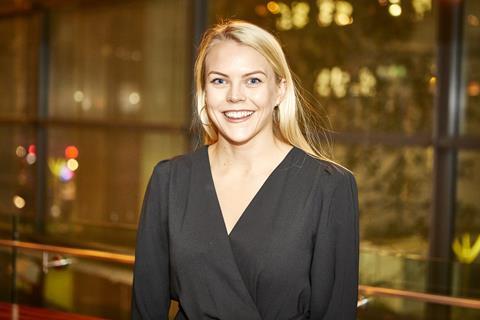 Katherine Austin
Age: 26
Job title: NPD manager
Works at: Itsu Grocery
Austin has been at the heart of Itsu Grocery's success since she joined straight from university four years ago. A passionate and entrepreneurial team player who "loves a challenge", she has become a "valuable asset to the company". She is constantly travelling the world developing new gyoza recipes, deciding on changes to packaging, and cultivating strong relationships with supply partners which has allowed Itsu Grocery to accelerate growth beyond budget forecasts (38% CAGR for the past two years).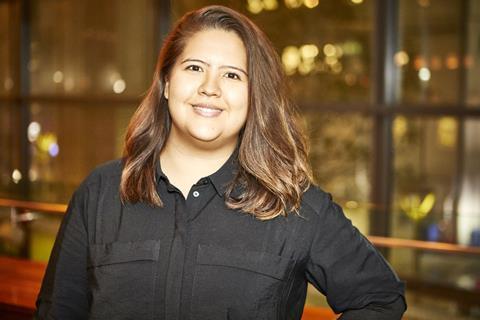 Jessica Barlow
Age: 32
Job title: Head of global communications
Works at: Karma
Barlow is a "rare breed" in the fmcg world: the "perfect blend" of creative and commercial. She joined Karma earlier this year because she wanted her work to have "value and purpose". "It's an incredible group of people working towards a shared (and important) goal: solving food waste," she says.
She was hired to manage the UK part of the business, but was quickly promoted to a global role after securing key wins, including landing an out-of-home and point-of-sale campaign which led to a significant number of new client acquisitions, as well as growing the company's customer base by 220%.
Her proudest moment, she says, was coaching Karma's founder to speak at a high-level conference in Munich, where she spoke right after Reid Hoffman, founder of LinkedIn, and just before former US president Barack Obama.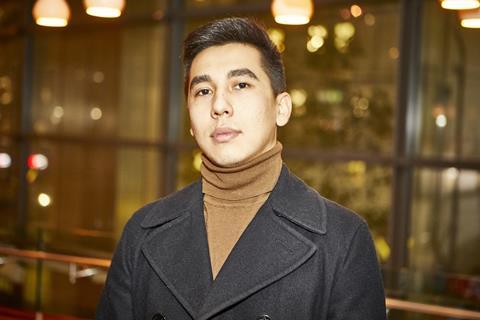 Askar Bulegenov
Age: 24
Job title: Founder
Works at: Grocemania
Bulegenov started up Grocemania whilst in his third year at university. During a placement as a financial analyst, he got so tired after work and university one day, he asked some of his friends to bring him strawberries and chocolates. Unfortunately, all forgot. Bulegenov thought: "why can't I just order from a local store, pay a little bit, and get it delivered on-demand?"
Inspired by Deliveroo's success at the time, he decided to launch a pilot for a university startup project. He found a few local shops in Kingston, created a website and started offering deliveries for as low as £2.50 per drop.
"Straight away, we started receiving some great traction," he says. His proudest moment so far was launching a crowdfunding campaign on Seedrs, in which Grocemania pocketed £77k to pay for marketing and expansion.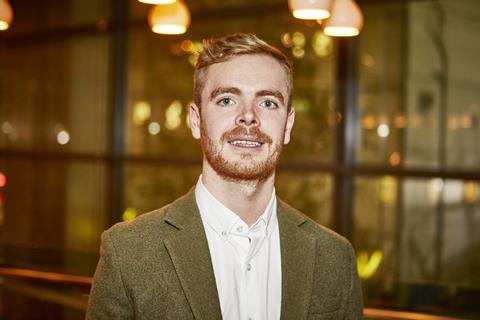 Nathan Cox
Age: 24
Job title: Operations manager
Works at: Sauce Shop
Cox has quickly risen through the ranks at Sauce Shop, going from working in production himself to managing a team of six, and is now a "vital member of the leadership team".
He oversees the dispatch of up to four tonnes of sauces and mayonnaise a week. Despite having his hands full managing the team and being very hands-on with the production, Cox still finds time to experiment and develop new sauces. He recently fermented a vinegar from scratch, which went into a limited-edition hot sauce for the brand's fifth birthday. An "extremely hard worker", Cox always "strives to learn, and challenges the status quo to make things better", say his colleagues. He has made himself an "invaluable" part of the team, and is "never afraid of a challenge". He was also integral to the business gaining its SALSA [Safe and Local Supplier Approval] certification.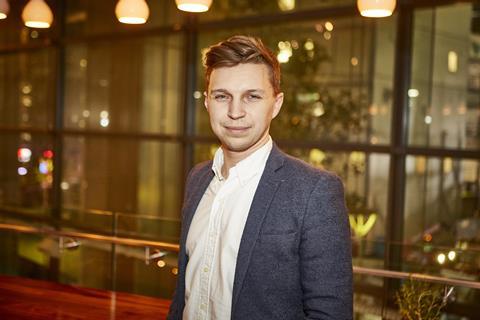 Matt Cundrick
Age: 34
Job title: Head of convenience and formats
Works at: McColl's
Cundrick started out stacking biscuit and grocery shelves at M&S. It was just a Christmas temp job, but he found the pace and buzz "incredible". "I loved the excitement, and knowing that my hard work made a difference to customers and the business," he says. He joined McColl's because it was an "amazing" opportunity to "build a team and deliver some real change projects". In his current role, he has led and shaped the retailer's 'automated bake plan', which is delivering double-digit growth.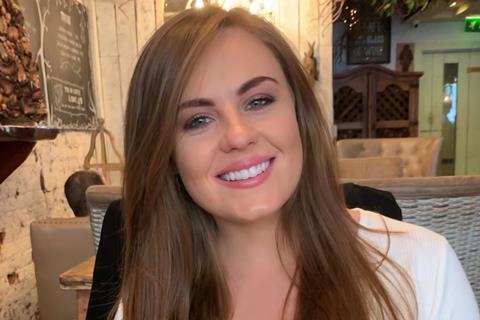 Elena Doyle
Age: 28
Job title: E-commerce manager
Works at: Birds Eye
It was a passion for the fast-paced, innovative and self-driven way of working, along with a desire to work for a large blue chip business, that led Doyle to join Birds Eye in January 2018.
At the time, the business was in the midst of overhauling its online operations, and starting to establish a renewed focus on shopper activation. Doyle has been "instrumental in driving our progress on Birds Eye online across the industry", says one testimonial. A self-proclaimed "typical extrovert", Doyle says her self-awareness is helping her to "sit back, evaluate other approaches and gain the best from the introverts around me". This, along with her energy and determination, have allowed her to grow Birds Eye's online business. "I'm proud to say I am responsible for the fast-growing channel within such a widely known brand," she says.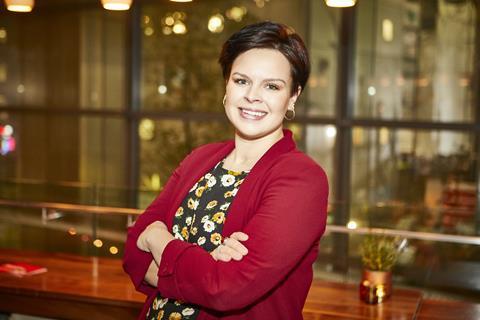 Sophie Dunn
Age: 28
Job title: Commercial manager
Works at: Birds Eye
Dunn's "exceptional drive" and ability to engage customers to build mutually beneficial trading plans have earned her a deserving place on our list. In her current role, she's seamlessly extended her portfolio from £17m to £29m after a vacancy arose in the team. She is always "fully prepared", has bags of energy and creativity. More important, she also always follows up on everything in a thorough and timely manner. "Team members like [Dunn] don't come along every day," say colleagues.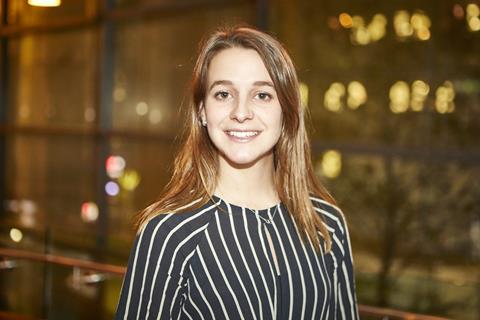 Hannah Fox
Age: 25
Job title: Senior property manager – energy operations
Works at: Morrisons
Fox started out on the Morrisons graduate scheme, but she quickly rose through the ranks to run and manage the retailer's energy portfolio, managing a budget of £180m and a team of 10. Her role allows her to really "influence, deliver and lead change", saving operational costs and having a positive impact on the environment at the same time. Over the past few years, Fox has been involved in setting Morrisons's new science-based target for carbon emissions, which has been supported by both the leadership team and the board.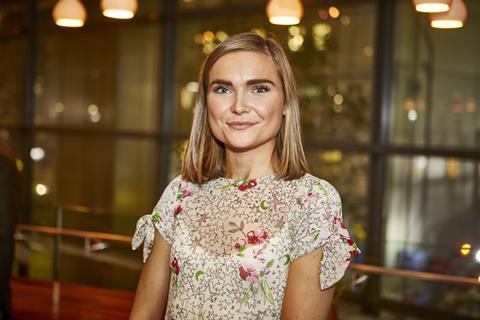 Daisy Gibson
Age: 25
Job title: Brand & creative manager
Works at: Mallow & Marsh
Gibson got into the food and drink sector "completely by accident", but now she "can't imagine working outside the industry". She joined Mallow & Marsh as a marketing intern two-and-a-half years ago and, at the start of 2019, she stepped up to lead the brand and creative team. She immediately set about implementing a "consumer-first mentality", delivering campaigns both in-store and online, and launching three new product ranges. This activity has delivered more than £500,000 in incremental sales and 10% growth in brand awareness since she joined.
The best part of her job, she says, is being able to "create designs that I can then go out and see on the shelf". "The opportunity to develop at Mallow & Marsh is incredible and that definitely drives me every day. If there's something you want to progress with, learn about or own, it's yours for the taking."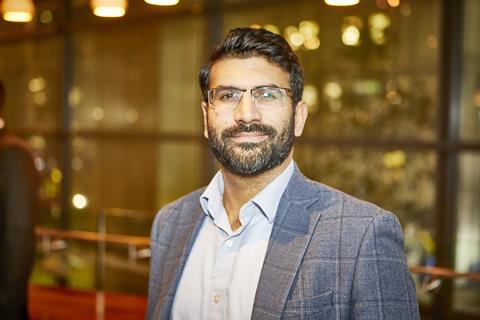 Adil Hamid
Age: 34
Job title: Head of international sales
Works at: Typhoo Tea
In his first six months as head of international sales at Typhoo Tea, Hamid delivered a margin improvement of over 20%, launched the brand in China and South Korea, and sub-brand Heath & Heather into Australia, New Zealand and Italy. He is a "quick-thinker", and a quick decision maker too.
No wonder then that Typhoo has given him control over its entire export business – managing exports worth more than £5m to 45 countries. Formerly a Kantar research analyst, Hamid says he wants to make sure everything he does adds value, to both the business and the customer. His proudest achievement to date has been significantly improving the profitability of the export business in a short time scale.
He's now on track to increase sales by double digits in his first full year.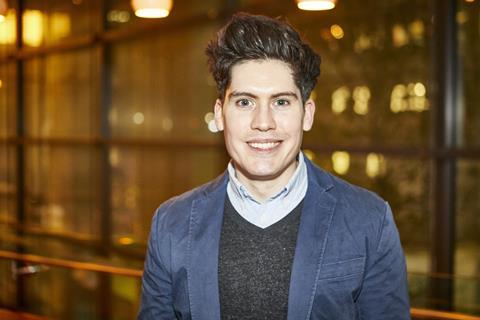 Tom Hannaway
Age: 31
Job title: Founder and COO
Works at: Infinite Session
Hannaway started up Infinite Session (a low alcohol beer) with brother Chris (a previous TNT winner), based on a desire to help "shape a category" and create and sell a product that has a "positive impact on people's lives". He adapted "instantly" to the world of start-ups and grocery, after spending 10 years as a chartered accountant. One of his proudest achievements so far is that Infinite Session is already number one in the alcohol-free beer charts on Amazon.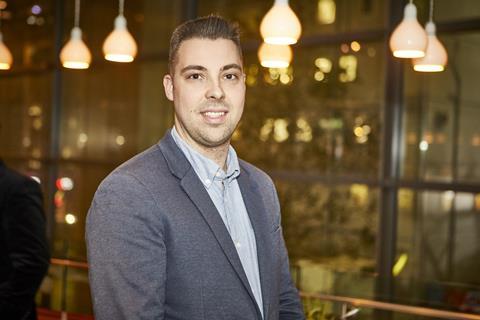 Daniel Head
Age: 27
Job title: Head of foodservice
Works at: Visionary Group
Head is a real foodie who couldn't imagine a future outside the food sector. "The pace and scale of the industry enthused and excited me to," he explains. Colleagues say they've "never met such a hard working and driven guy, who goes to the end of the earth and back for both our business and the brands we work with".
Head specialises in ensuring young foodservice brands are successful. Having to balance the complexity of multi-sector relationships across a number of wholesalers and distributors in the UK and US is difficult, but it's made even more challenging by the fact he has a young family at home. "Give this guy a brand/concept and he will assess the sector fit, analyse the commercial proposition, build an activation plan, sell it in and implement a successful launch all while travelling the lengths of the country, and with a smile on his face," say colleagues.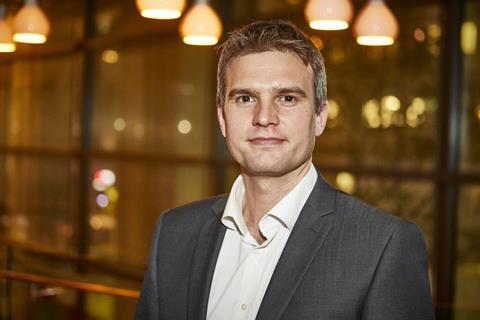 Tony Hind
Age: 35
Job title: Head of acquisitions and development
Works at: Co-op
Since joining the Co-op in 2015, Hind has overseen the development of more than 400 new stores. He was "hooked on grocery from day one", and has been instrumental in making sure the Co-op opens "more stores than any other retailer". "Under his leadership the Co-op is very much seen as the development partner of choice in the property industry," says one of his colleagues. "The difference in the quality between the stores developed in the past four years with those predating this really demonstrates why [Hind] is a leader in his field."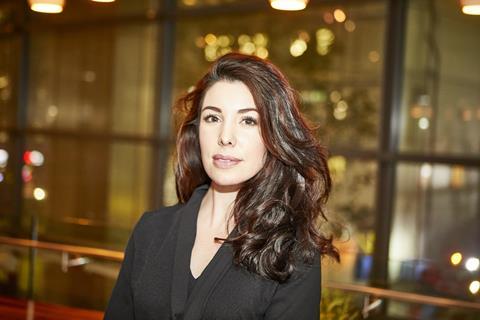 Tabitha Hunter-Smale
Age: 33
Job title: Business development manager
Works at: Sugro UK
Hunter-Smale's background is in the vaping industry, but she says she "jumped at the opportunity to work with a figurehead like Neil Turton when he needed maternity cover in his business development team". Attracted by the variability of the role, and the idea of "adding value for so many members", she made an "amazing impact" at the brand. Hunter-Smale has made a "significant personal impact" to grow relationships with both independent wholesalers and suppliers – leading to 5% business growth and 10 new members joining. In fact, she says, the best part of her job is the people. "We have great relationships with our members, suppliers and among the head office team."
"She has an amazing future ahead in wholesale and deserves to be recognised as a top new talent," said one testimony.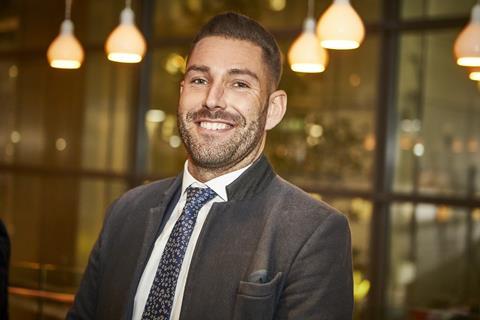 Corin Jackson
Age: 28
Job title: National account manager
Works at: Valeo confectionery
Jackson ran a "covert tuck shop" at high school. Food, he says, was "always in his blood". He joined Valeo because it has a "fantastic senior management team" who "empower autonomous working". Jackson was instrumental in revitalising the Barratt brand through targeting high street discounters. This helped propel Tangerine from fourth in the confectionery category to first in just two years, gaining £6.5m in the process [Kantar].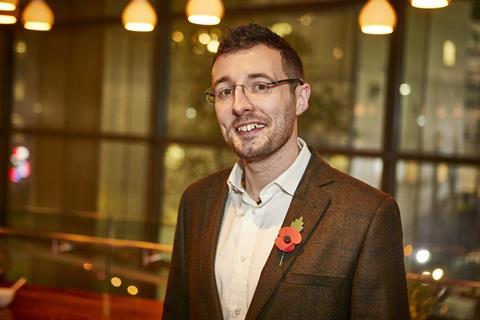 Daniel Jones
Age: 32
Job title: Product development manager
Works at: Blue Sky Botanics
Jones originally trained as a chef. Among countless achievements, he was a semi-finalist in the 2011 National Chef of the Year Awards, before founding his own chocolate business. He is described as always going "above and beyond" for customers. His knowledge on tastings and pairings for the botanical extracts is "out of this world", and he says he loves to play with "complex flavour combinations".
"Nothing is impossible and he never stresses," says a colleague. "A real inspiration to a demanding industry."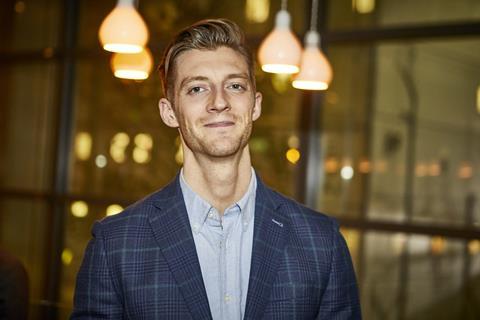 Daniel Kaminski
Age: 30
Job title: Innovation director
Works at: Wheyhey
Kaminski was frustrated with the food and drink sector and its "misleading" healthy messaging. He wanted to make an impact. Joining Wheyhey was a big leap (he had just completed a Masters in psychology) but his proactive and optimistic nature stood him in good stead to achieve great things.
He developed the first sugar-free, high-protein, low-calorie ice cream in Europe, and his ice cream innovation was even selected as a "game changer in food tech" in the US by Forbes magazine in 2016. He also works closely with the FA, developing bespoke products for the men's and women's national football teams for their recent World Cup campaign. He is described by colleagues as a "driving force" in tackling obesity and diabetes by "forcing change" in the health category.
His latest innovation has been selected as a "healthy challenger brand" by Guy's & St Thomas' hospital.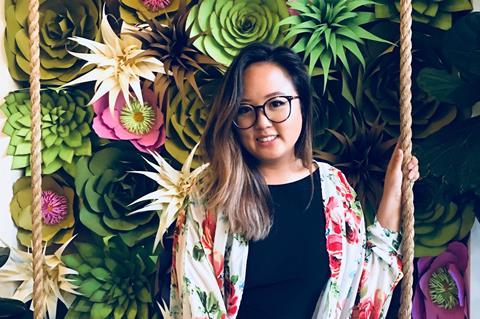 Kimberly Khournso
Age: 28
Job title: Project manager
Works at: Natural Sourcing International Group
Since joining NSI Group "by sheer chance", Khournso has single-handedly developed over 50 private-label organic or natural food snacks.
An advocate of "thinking outside the box", and driven by accomplishments and high results, Khournso says that "no matter how big the fire is, I can always combat it calmly".
The best part of her job, she says, is the satisfaction of completing a project and seeing the product on the shelf. "She continuously shows ongoing initiative, leadership, and dedication in serving NSI Group's mission: to provide natural and organic food to all," says one testimonial.
Khournso has also taken charge of the New Product Launch department, and used her experiences and skills as a project manager to "nurture it with continuous process improvements".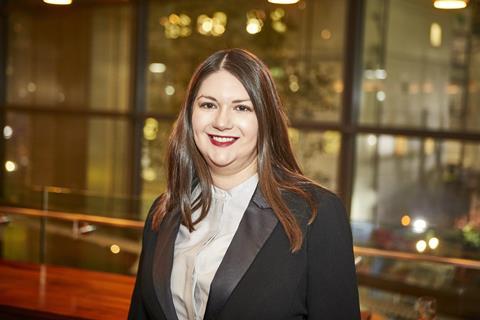 Charlotte Jones
Age: 33
Job title: Senior digital editor
Works at: Cedar Communications
Jones, a journalist by background, joined Cedar Communications because she saw a great opportunity to develop the Tesco Real Food website. She loves a challenge, so this project was perfect. Since she started work on it, audience growth for the website has been phenomenal – reaching 21.7 million users and 78.5 million page views annually [Google Analytics], making it the "third biggest food content website in the UK".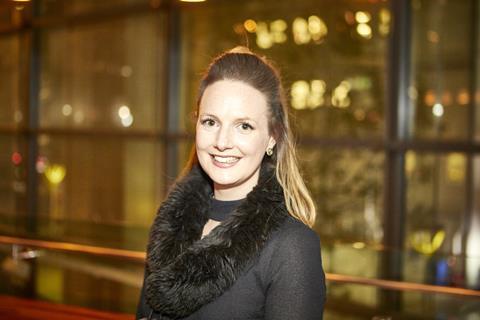 Emma King
Age: 30
Job title: National account manager
Works at: Kiddylicious
King has been instrumental in the continued success of Kiddylicious' UK market growth of 194% between 2016 and 2019. Colleagues say she has made an "invaluable contribution" to increasing the market share of the brand from 13% to 32.7% over the past three years. Building strong customer relationships, she has achieved coveted awards and opened significant new accounts. In 2019 she secured listings in both Co-op and M&S. Colleagues say that not only is she a "commercial superstar", she also has a "fantastic eye for spotting great innovation". "She inherently knows what will sell and uses her knowledge to masterfully influence those around her – leading to driving incremental innovation in the UK market," says one. "With [King] on board, we are confident that, by Q1 2020, Kiddylicious will be the number one brand in the baby snacking category."
Sasha McCaskie
Age: 29
Job title: Talent acquisition business partner
Wworks at: PepsiCo
McCaskie joined PepsiCo last year and, within a year, had recruited more than 150 people within its field sales operation. Since she has been in her role, she has rolled out hiring manager training and new assessment materials, worked with managers to create LinkedIn profiles and built an online presence for the talent acquisition function. She has reduced the time to hire by over 60% and recruited all the roles directly, saving over £500k in agency fees. Her best attribute, she says, is motivating others to "push past their comfort zone".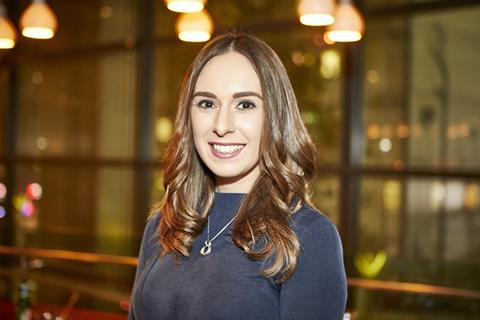 Danielle Mendham
Age: 27
Job title: Brand manager, Quaker
Works at: PepsiCo
Colleagues describe Mendham as a "rising star in UK marketing". She joined PepsiCo in 2015 as a marketing assistant for Tropicana, but her ambition and passion earned her a rapid promotion to assistant brand manager for Naked, where she crafted the UK brand's positioning to launch its first-ever marketing campaign. During this time Naked grew by 69% to become the "number one on-the-go smoothie" in the UK [Nielsen]. Mendham was drawn to PepsiCo because of its "iconic brands" and commitment to "sustainable growth". In her current role, she is "proud to have led a cross-functional team to help [it] achieve one of its most successful innovation launches". The numbers speak for themselves: the brand's porridge-to-go range has doubled its penetration and delivered 77% YOY revenue growth in the past year.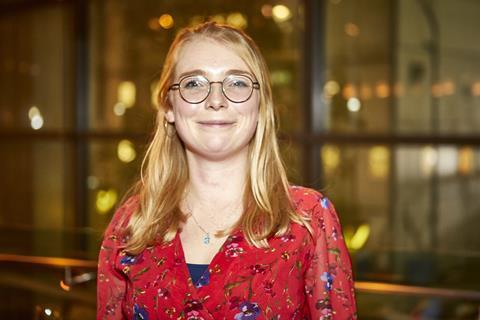 Ellie Minch
Age: 26
Job title: Sales manager
Works at: Miso Tasty
Minch is an "absolute firecracker" and a "superstar", according to colleagues. She joined Miso Tasty two years ago and, in that time, has risen from being an assistant in the brand's supply chain, with no experience, to sales manager managing all of its supermarket accounts. "I wanted to be part of a start-up so that I would have a chance to get stuck in with all parts of the business, learn as much as I could and help the business grow," she says. And that's just what she's done.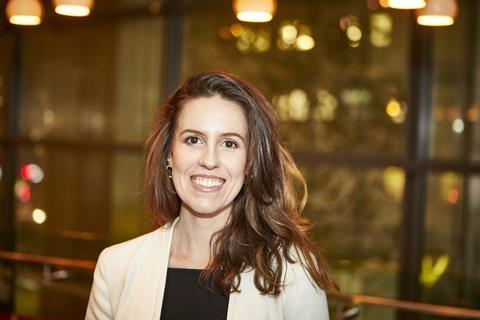 Eleanor O'Leary
Age: 32
Job title: Founder
Works at: The Better Brand Consultant
Authentic, ambitious and successful, O'Leary set up the Better Brand Consultant to help "better" brands thrive through "better" PR and marketing. A particularly proud moment was working with Frank Green and Rapha. The collaboration saw limited-edition co-branded reusable coffee cups sell out in all global flagship stores, a 200% increase in online traffic at launch, and a significant amount earned. "You know you've made it when the cups are swapping hands on eBay at twice the price," she says.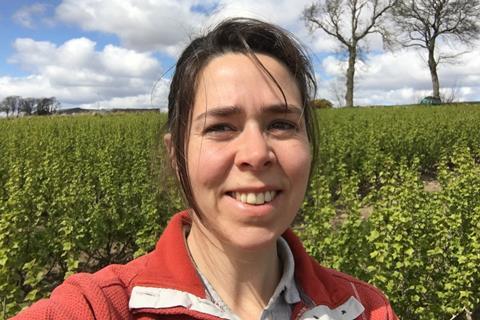 Harriet Prosser
Age: 33
Job title: Agronomist
Works at: Lucozade Ribena Suntory
Prosser was always fascinated by plant biology and entomology. Described by colleagues as "hard-working, committed and intellectual", she revitalised Lucozade Ribena Suntory's long-running farm stewardship programme, "bringing all farmers up to increasingly higher standards of conservation". She is driven by a desire to maintain and build on the 80-year-strong grower/brand relationship, to ensure Ribena sources the most "delicious and environmentally-sustainable" British blackcurrants for another 80 years. One of her proudest moments was appearing on the BBC's Countryfile in the summer, after a four-year research project she led – which looked at ways to mitigate the impact of warmer winters on blackcurrant yields – caught the eye of the show's producers. Key findings from the study supported the 2019 harvest during one of the warmest winters on record.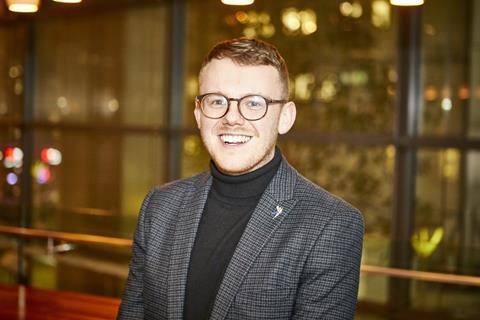 Cameron Rigg
Age: 25
Job title: Product developer
Works at: Co-op
"I grew up eating Co-op food and following the brand," says Rigg. And with a passion for food and drink, joining the Co-op seemed like a no-brainer. He's not looked back. After just 14 months as junior product developer, he was promoted to product developer with responsibility for beef, lamb, poultry, breaded chicken, sous vide and ready-to-cook.
During this time he's landed a nine-month tender to bring on board a new partner supplier, and developed a number of first-to-market products (most recently ready-to-cook 'complete meal for two' kits – a first for the category and Co-op – which have been received well by customers). One colleague describes Rigg as "extremely well-organised and positive in his approach to all tasks". Another says he is a "shining star" who has a "fantastic collaborative approach to work".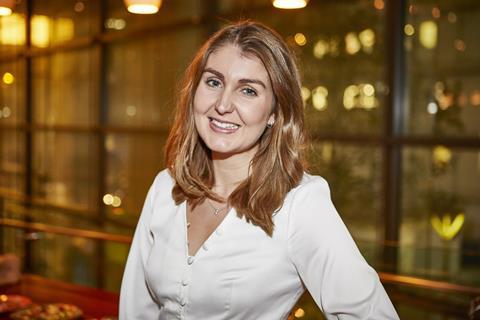 Kat Murray
Age: 26
Job title: Technical project lead
Works at: Lucozade Ribena Suntory
Murray had a baptism of fire when she joined Lucozade Ribena Suntory just 15 months ago, immediately playing a major role in the development of two of the brand's biggest 2019 launches: Lucozade Sport AJ Fruit Punch (4 March), which generated net sales of £4m by end of June, and Lucozade Energy Watermelon & Strawberry Cooler (6 May) which earned net sales of £2m by the end of June [IRI]. A "fantastic asset to the team", according to colleagues, she is driven by the fact she loves to learn.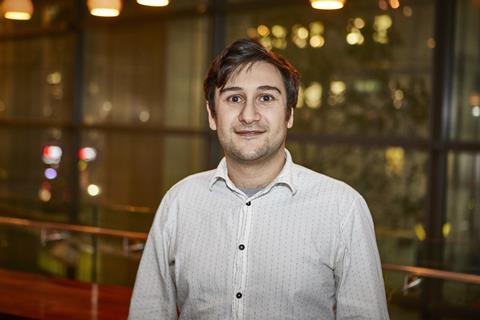 Oliver Shorts
Age: 33
Job title: Co-owner and sales manager
Works at: Seed & Bean
"My dad came home one evening and put a load of chocolate on the table and asked us what we thought," says Shorts. "It was and still is the best tasting chocolate we've tried and that was my first foray into the world of food and drink." Now he is co-owner of chocolate brand Seed & Bean, and an integral part of the team. As the only sales manager in the business, Shorts is responsible for establishing the brand all over the world – from Europe to as far as Canada, the US, Australia, New Zealand and Japan. Chocolate, he says, is "something we can all relate to". He is always calm under pressure, and will never give up on his mission to "build a company he is proud of and a brand people love", even if he does get the odd knock-back. His ability to juggle co-running and developing the business with his duties as a new father make him hugely deserving of this accolade.
Lucy Squires
Age: 24
Job title: Marketing manager
Works at: Rubies In The Rubble
A "true superstar" who "lives and breathes fmcg" is how colleagues describe Squires. In the short time she has been at Rubies in the Rubble, she has completely revamped the brand's marketing department. Her can-do attitude and inside-out industry knowledge mean she's made a huge impact on the business, with several big wins. Notably, she worked side by side with Seedrs to launch a crowdfunding campaign (which was exceeded by 164% in seven days) and supported the senior leadership team on broader fundraising activity which closed at £2m in July.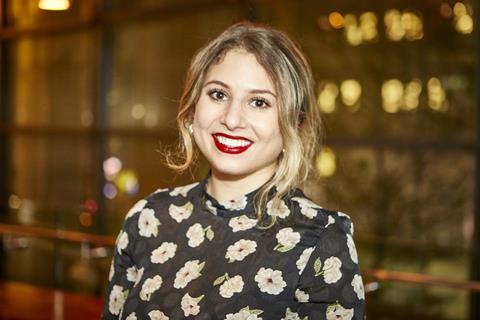 Elizabeth Staiano
Age: 25
Job title: Senior marketing manager
Works at: Real Handful
Over the past year, Staiano has delivered an award-winning relaunch of the Real Handful brand across all trade and consumer touchpoints. On top of that, she has supported the brand-building plan which has resulted in launches across Tesco, Waitrose and Asda and nearly 6,000 new distribution points. "I truly believe in the product," she says. "It tastes delicious and the mission to make something that provides flavour and function resonates strongly with me." Staiano counts determination among her best attributes, saying she enjoys setting her sights on something and unrelentingly pursuing it until it happens. Colleagues praise her ability to build effective relationships, adding: "Given all she's achieved in her first year it's frightening (in a good way) to think what she'll achieve in the years to come."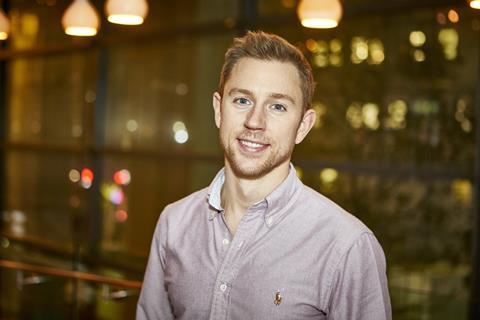 Charlie Thuillier
Age: 30
Job title: Founder and director
Works at: Oppo Brothers
Thuillier was always been fascinated by taste and flavour. He and his brother Harry broke a world record in Brazil for the longest distance travelled by kite (1,000km). "We started eating natural wild foods that we could find along the coast," he says. "This sparked an idea: why can't the most indulgent food also be healthy?" After many development trials, Oppo was launched in Waitrose in 2014, and Thuillier has been "instrumental" in its impressive growth of 170% year on year since its creation.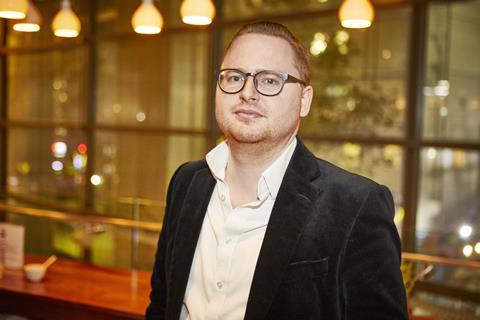 Craig Whiffin
Age: 31
Job title: Market, strategy and planning controller
Works at: Hain Daniels
Ambitious, tenacious and generous, Whiffin jumped at the chance to work for Hain Daniels when it arose. Since then he has truly excelled, and has been identified as a real talent within the business. He was one of just 38 (out of 3,400) employees selected for the Hain Daniels 'management development programme' – an exclusive course with Lane4.
During his sales roles, Whiffin has managed the wholesale channel, including Booker Bestway and Today's. He has also managed Ocado and Morrisons, delivering overall growth of 21%. "My current role within category has seen me working with Tesco to improve their promotional strategy on peanut butter, delivering market share improvements of 1.4% worth over £1m a year," he says. He has also delivered merchandising improvements in the spreads fixture worth over £2m a year.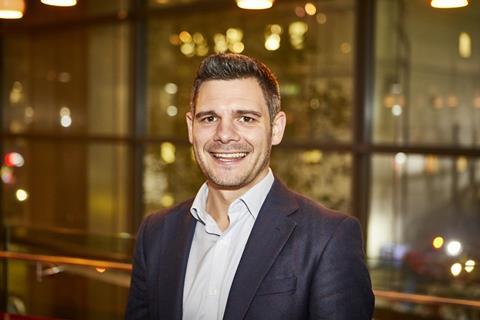 Phil Walker
Age: 30
Job title: Global gifting director
Works at: Beiersdorf
Walker has made a "huge impact" at Beiersdorf since joining in May 2017, turning around the performance of the category development team to make it into one of the most trusted and insightful category partners within health and beauty. This achievement was recognised in 2018, when Walker was awarded Beiersdorf's Commercial Person of the Year award after his first full year in the business. He has recently been promoted to a global director role, and is "really excited about working on a category that is all about delighting recipients".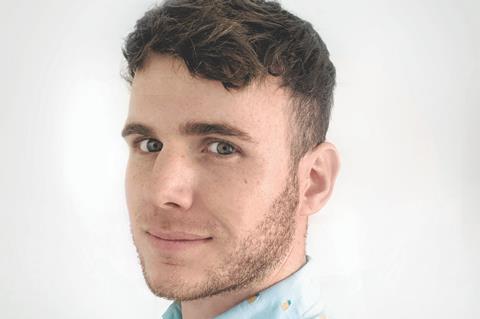 Daniel Whitelegge O'Higgins
Age: 28
Job title: Creative designer and art director
Works at: Kraft Heinz
After spending years working in-house on a single brand, O'Higgins was "craving some more diversity of clients and projects". So he joined Kraft Heinz.
For the past two years he has sat in Kraft Heinz's offices as its first-ever in-house creative designer and art director, providing internal support for the global masterbrand and UK brand-build teams. His versatile nature means he has been well-prepared for working on everything from creative direction on campaigns to visualisation for innovation and packaging design, and even on Hogarth Worldwide's creative team for last year's Heinz soup TV ad. O'Higgins designed packaging for Heinz viral hits 'ketchup caviar', 'Creme Egg mayo', 'saucy sauce' and most recently illustrated the 'tomato edchup' label for its partnership with Ed Sheeran.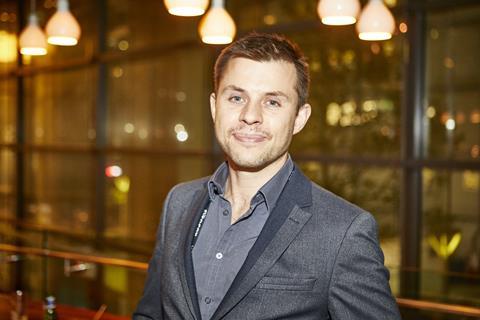 Harry Thuillier
Age: 33
Job title: Director
Works at: Oppo Brothers
Thuillier's "analytical and level-headed nature" have been crucial in adding stability for Oppo during a time of high growth, say colleagues. Thuillier says the best part of his job at Oppo is "every time we get a letter or comment on social media telling us to keep doing what we're doing as they love our ice cream". "It makes all the sacrifices and anxiety that faces every start-up worthwhile." To date, the brand has won four Great Taste Awards so "it seems the taste experts agree".