Gone are the fashions for the pob, the 'Rachel' or the pixie. The penchant for long hair is showing longevity far beyond a fad. And it's changing Britain's haircare habits.

As more shoppers opt to tie their hair back rather than washing on a daily basis, shampoo and conditioner sales have been trimmed further down. Volumes of conditioner have slumped 4.3%, while shampoo hasn't fared much better, falling 3.2%.

Meanwhile, styling products seem to have fallen by the wayside as the fashion for long, relaxed locks led to a 7.4% drop in volume.
"Long hair continues to grow in popularity," says P&G group sales director for Northern Europe Ian Morley. However, there is an upside to this trend. Nine of the 10 most expensive conditioner brands - including MoroccanOil (up 87.6% to £180k) and Philip Kingsley (up 34.5% to £130k) - have seen increases. Because as Brits wash their hair more sporadically, there is an increased willingness to pay for higher-end products that maintain the condition of longer locks.

"This has been both matched and fuelled by increasingly premium products coming to the market," says Morley. "Many of these are designed to help strengthen, repair, grow and style hair, and are tailored to their hair structure, such as dry hair."

One such example is L'Oréal Elvive's Dream Lengths range (see Top Launch), which has made £8m so far - helping to keep Elvive's decline down to £1m. That range alone was responsible for over 15% of value generated through NPD this year.

Then there is the ongoing demand for natural, organic or vegan brands. "These have a higher price justified by their innovative claims and attributes," explains Nielsen client manager Nina Andrianakou.

But not everyone is willing to pay these higher prices. Indeed, Andrianakou says some shoppers are "trading down to cheaper products to manage their budgets". That's demonstrated by the small but growing own-label conditioner market, up 8.9% to reach £4m.

In this changing environment, brands need to be playing the long game.
TOP LAUNCH
---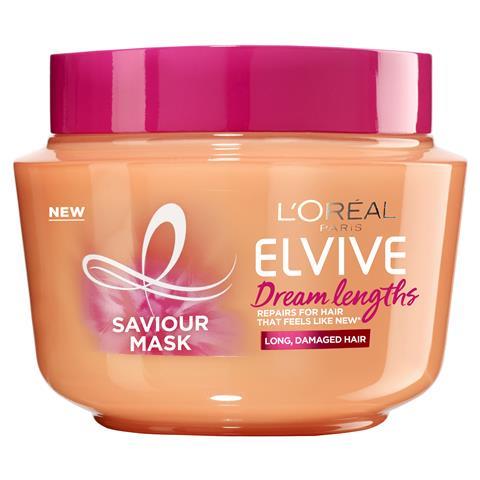 Elvive Dream Lengths, L'Oréal
L'Oréal took aim at the long hair crowd with the spring launch of this range, which includes a restoring shampoo, detangling conditioner, heat protection cream and hair mask. With ingredients including keratin, vitamins and castor oil, the products promise to untangle, strengthen and restore long hair (and possibly stop punters from resorting to an unwanted haircut). The promise seems to have struck a chord. So far, the range has taken £8m in sales, according to Nielsen.