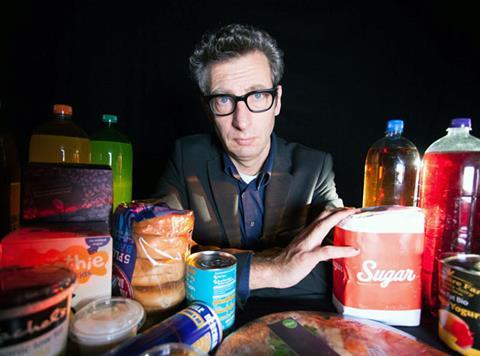 Leading scientists have vigorously defended their integrity and independence after their role in a pivotal government inquiry on carbohydrates was questioned this week, and claim campaigners are trying to sabotage their five-year study in a crusade against sugar.
Ian Macdonald, a professor at the University of Nottingham and chair of the Scientific Advisory Committee on Nutrition (SACN) carbohydrate working group, was one of five working group members accused in the Channel 4 Dispatches documentary Are you Addicted to Sugar? this week of a conflict of interest for accepting research funding from suppliers.
Macdonald was paid £6,000 to sit on advisory boards for Coca-Cola and a larger sum for advising Mars. But he told The Grocer he stood by his decision to act as an adviser while spearheading the review, despite having stepped down in 2010 after concerns were raised by the chair of the main SACN committee Professor Alan Jackson about a conflict of interest.
The harm done by the "damaging" allegations could "easily sabotage" the carbs inquiry, Macdonald warned, and claimed it was "completely bonkers" to suggest the working group could be bought.
"The accusations are disgraceful and potentially libellous," he said.
"We are encouraged to engage with the industry by the government and by our universities, who want the funding"

Ian Macdonald
"We are encouraged to engage with the industry by the government and by our universities, who want the funding. [And] we should be telling them what they should be doing and giving them advice on technical issues. The last thing I or any of my committee members would do is allow these relationships to interfere with our independence."
Documents posted by Public Health England (PHE) revealed he was allowed to resume the roles last year because of delays to the long-running carbohydrates review and the drained funding from his team.
"We have a duty to act in the public interest with the Code of Conduct for Scientific Advisory Committees," added Professor Ian Young, another working group member criticised after accepting research funding from Unilever and the Sugar Bureau.
"We are not influenced by these food industry companies. Throughout SACN's deliberations on carbohydrates and health there have been processes in place to ensure transparency and integrity."
PHE this week told The Grocer it "strongly stood by" the five-year SACN carbohydrates review, due to be published this spring, which involves external experts, strict criteria for evidence and a final decision by the wider SACN committee, including a full public consultation.
A leading supplier source admitted: "It didn't look good, but it's obvious there are groups trying to derail the SACN review so they can pursue their own agenda on sugar. When it comes to advising the industry, these [scientists] are damned if they do and dammed if they don't."
Barbara Gallani, director of regulation, science and health at the FDF added: "Channel 4's attack on the professional integrity of members of scientific advisory committees was disgraceful."
But Professor Graham MacGregor, chairman of Action on Sugar, called the claims "shocking".
"When the SACN report eventually comes nobody is going to believe it," he said.