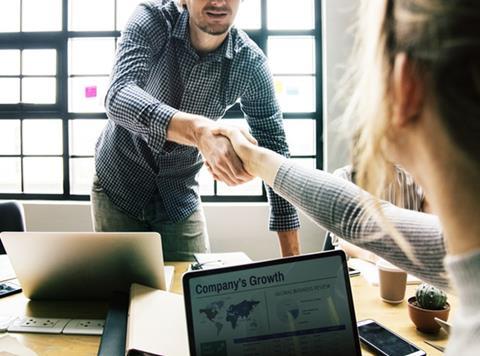 A few months ago, the government released its new careers education strategy and guidance for schools and colleges. Good career guidance helps inspire students, informs choices and decisions, increases knowledge about the world of work and is critical to social mobility.

The strategy is underpinned by eight Gatsby benchmarks for excellence in careers provision and by 2020 all colleges will be expected to meet them as part of their careers guidance. The benchmarks undoubtedly provide opportunities for employers in our industry (and reflect what we're doing through our careers education programme in sixth form colleges). Here I'll talk about two examples and what you should be doing to make the most of them.

Benchmark 4 is all about colleges linking curriculum content and learning to careers. Colleges need partnerships with local employers who can provide both their teachers and students with practical projects and subject-specific learning opportunities relevant to their particular workplace. Off the back of this, you can raise awareness of career opportunities right across your company and career paths that students may never have considered.

Benchmark 5 focuses on colleges increasing the number of student encounters with employers and employees. Many companies think they've got this covered by turning up to the odd careers fair at their local college, but there is much more you can do to help colleges meet the benchmark and benefit yourselves.

Establish links with both careers advisers and subject leaders at the college, open up your workplace for student visits, or offer mentoring or short work experience placements. Many students lack confidence and need help with their interaction skills before they apply for jobs. At Working Options in Education, students consistently feed back an increase in confidence after engaging with speakers from industry. To build on that, we've recently introduced more in-depth skills workshops aimed at getting students 'work ready'.

Colleges have a big task on their hands to get careers education right and meet the standards expected. The more help they can get from employers to succeed the better.