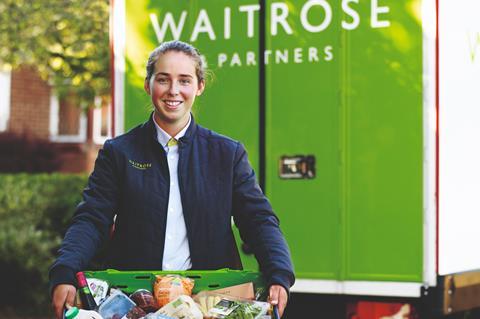 Waitrose has provided online shopping guidance for customers affected by coronavirus.
The retailer has published information on its mobile app to say it is "still happy to deliver" to customers that are self-isolating due to coronavirus but they must contact customer services to let them know, after their order is placed.
Waitrose said it needed to "discuss specific arrangements" with self-isolating online shoppers and they need to select a safe place where its delivery drivers can leave the shopping.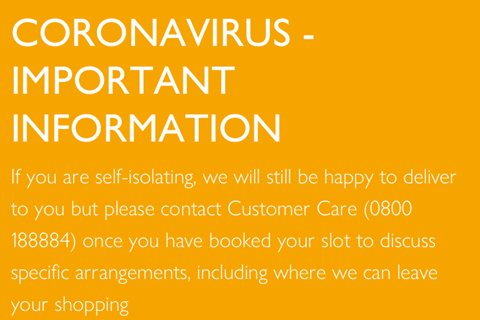 Waitrose is the first of the online grocers to flag up information for customers affected by the coronavirus outbreak, "As a responsible retailer, we are doing this temporarily to keep our customers and our drivers safe," said a Waitrose spokesman.
Amid fears of a major outbreak in the UK, there have been reports of a surge in online food orders, along with predictions of empty shelves and a "rationalisation" of food being sold to try to keep supplies available.
On Monday (2 March), Ocado warned that it was facing "exceptionally high demand" and advised customers to place their orders early in an email to customers.
Hi Neil, we're experiencing exceptionally high demand at the moment. More people than usual seem to be placing particularly large orders. As a result, delivery slots are selling out quicker than expected. We would recommend booking your delivery in advance.- Armani

— Ocado (@Ocado) March 4, 2020
The retailer said "More people than usual seem to be placing particularly large orders," and suggested customers place their order two to three days in advance as "delivery slots are selling out quicker than expected."