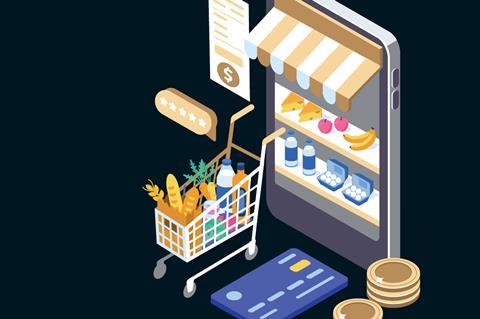 There is no doubt that Covid-19 proved to be a major catalyst for the growth of online grocery in the UK.
But as sales spiked, how many retailers were actually making a profit?
For years, the ability to turn a profit from e-commerce has remained the holy grail of UK grocery, with supermarkets tweaking delivery costs, dark stores and incentivising click-and-collect, all with the aim to make online pay.
And now, with online the fastest growing channel of the last 12 months, the need to create a hyper-efficient online business, at scale, while also making money, has never been more urgent.
So, what does it take to build a profitable online grocery business? What role should robotics and automation play? How can grocers leverage their existing stores and staff? And what can be learned from success stories elsewhere in Europe?
This Grocer Vision webinar, in partnership with grocery e-commerce technology specialists StrongPoint, will reveal all the secrets to making a profit from online groceries. Bringing together industry experts, we'll explore practical steps that businesses can take to streamline operations and make the most of their existing networks, look at exactly what customers expect from delivery, and draw from case studies in Scandinavia.
Sharing their insights will be our panellists Simon Mayhew, head of online retail insight at IGD, Nick Carroll, associate director for grocery and e-commerce research at Mintel, and Jacob Tveraabak, CEO at StrongPoint.
Taking place on 19 October at 11am, this is your chance to quiz leading experts on exactly how to capitalise on the fastest growing channel of 2020, and ensure it reflects just as well on your balance sheet as it does in the minds of customers.
Register your interest here.