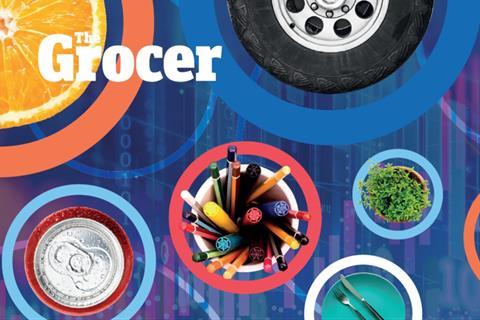 Making the circular economy part of fmcg's new normal, The Grocer's webinar on how to adopt circular economy principles as part of your post-crisis plan, is now available to watch on demand.
While the coronavirus pandemic saw business plans put on hold so immediate operational challenges could be dealt with, the business case for circularity remains as convincing as ever. As the huge upheaval caused by the pandemic becomes more manageable, companies can now turn their focus to how they'll prosper in the so-called 'new normal'.
First aired on 23 March, the webinar is hosted by our technology editor George Nott and features a panel of experts and industry figures: Yvonne Tweddle, joint MD of Jupiter Group; Mark Campbell, MD of Higgidy; Stefano Pascucci, professor in circular economy at the University of Exeter Business School; and Rob Sinfield, VP of product at Sage.
Topics of discussion include why now is the time to consider circular economy operations and how you can put its principles into practice.
"It's terrible times and there's lot of disruption in the market, but it's probably one of the best times to be thinking about the circular economy," said Sinfield.
"We should be investing a lot of time in designing those new processes now, with the goal of bringing that to market later," he added.
Having implemented circular economy principles in her business long before the label went mainstream, Tweddle shared tips to doing so successfully.
"It's about having a very clear vision and sharing that vision with your team, and resetting their mindset. That sets you up for the best chance of success. The reality is if you've not got that common goal in place, you're not going to achieve it," she said.
Pascucci said there was right now a "huge opportunity" in circular thinking.
"The circular economy is very different from sustainability. It goes directly to the heart of business," he said.
Discussing the topic on webinars such as this one had "real value" said Campbell.
"None of us act by ourselves. We are part of a community of businesses and people. We have to do this together and inspire each other," he said.
If you missed the broadcast or want to watch again, click here to register and watch for free.