With a third of 18-24 year olds teetotal1, as well as 50% of drinkers limiting their alcohol consumption2, Heineken UK offers guidance to help businesses grow their no and low alcohol sales.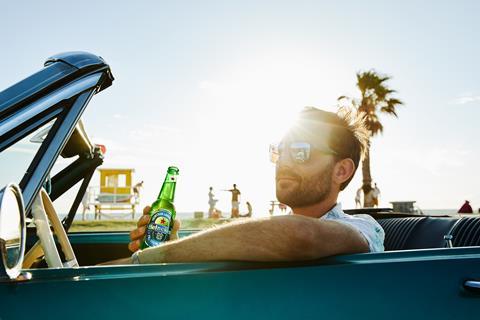 Introducing the first ever 'Shelf Talk' by HEINEKEN UK – a new series of reports, shedding light on key opportunities in the category and offering tips on how stores can grow their cider and beer sales.

The first issue looks at the booming no and low alcohol category, observing key players, addressing the opportunity and looking ahead at emerging trends. With today's consumers making more health-conscious choices, there is scope for significant growth in the no and low alcohol category.
Below are just some of our findings to give you a taster of what to expect from the full report: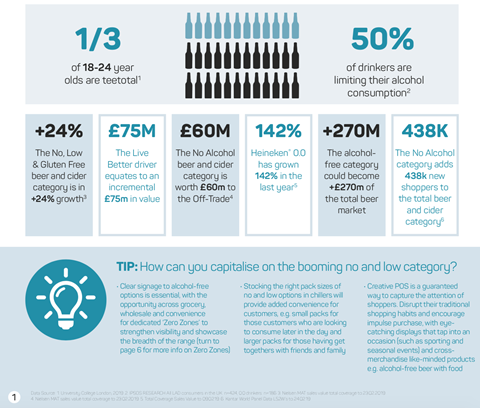 1. University College London 2019
2. IPSOS RESEARCH AII LAD consumers in the UK n=424, 0.0 drinkers: n=186