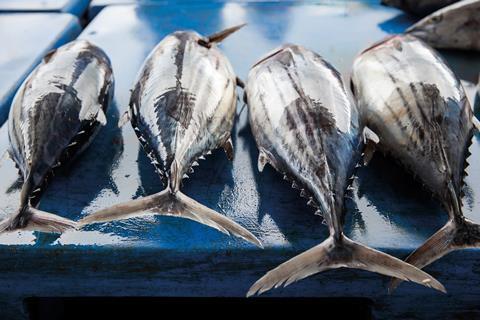 Tuna. Canned, frozen, sushi or fresh, there is no denying its popularity with consumers.

However, increased pressure on stocks and ecosystems, conflicting sustainability credentials, and powerful campaigns make sourcing sustainable tuna a minefield for buyers.

22% of the world's tuna catch is now Marine Stewardship Council certified as sustainable, the leading seafood certification.

This essential handbook unravels the complexity in tuna supply chains to help buyers make sustainable choices. Exploring the fishing gears, techniques and management issues in tuna sourcing and profiling eight MSC certified fisheries, it is a handy reference guide to sustainable tuna.
The Grocer may use your contact data to keep you informed of its products and services by email or by phone. You can withdraw your marketing consent at any time by clicking the unsubscribe link in such email or by sending an email to dataprivacy@wrbm.com. More information on our processing can be found in our Privacy Notice. By submitting this form, you acknowledge that you have read and understand our Privacy Notice.