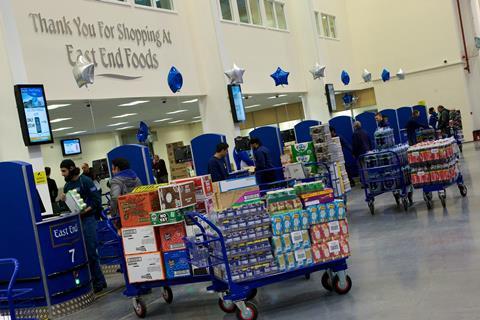 East End Foods has been sold to private equity firm Exponent, the same company that bought Asian food wholesaler TRS in June.

It is understood the deal to purchase the West Bromwich specialist foods wholesaler was finalised on 13 September for an undisclosed amount.

Exponent confirmed that several members of the Wouhra family would continue with the £200m turnover business, nine of which currently are listed as directors with Companies House.

In June The Grocer reported Exponent's purchase of TRS was tipped to be the first of a series of similar acquisitions as it looked to consolidate the 'ethnic foods' wholesale sector.

"Exponent has reached a provisional agreement to acquire East End Foods," said an Exponent spokesman. "The business was founded in Birmingham in 1972 by the Wouhra brothers, who have successfully grown EEF into a £200m turnover business. Following this transaction, several members of the founding Wouhra family will continue with the business."

He continued: "EEF produces a range of foods (including rice, pulses, spices, flours, ghee, Indian bakery, sauces and pastes) which are sold under the East End brand throughout the UK. EEF is a beloved food brand, which is valued by its customer base for its authentic flavours, high-quality ingredients and wide selection."

East End Foods declined to comment.

According to its latest published accounts, East End Foods' pre-tax profits jumped by 4.1% to £8.9m for the year to 30 April 2018 while its turnover was up 3.2% to £191.3m.

London-based TRS Foods has an annual turnover of £109m according to its latest accounts. Exponent also exited spirits group Loch Lomond in a $500m-plus deal earlier this year, invested in dairy player Meadow Foods last summer and sold Quorn to Monde Nissin for £550m in 2015.