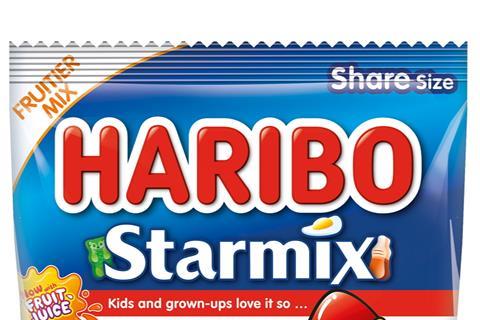 A host of major food and drink manufacturers have issued warnings to their retail and wholesale customers over their service levels as the impact of the driver shortage becomes more tangible.
The Grocer has seen a number of communications from suppliers to customers citing the driver shortage as the reason for altering delivery and ordering patterns or reducing the frequency of deliveries. confectionery giant Haribo has even pulled promotional activity in a bid to protect availability.
In a note to customers it said: "Haribo are experiencing an unprecedented and sustained surge in demand. We are working flat out to manage the situation. We are faced with several challenges throughout our supply chain including a shortage of drivers. Whilst this demand is great news for the category and wider economy, it does mean we will have to review our activity plans with all our wholesale and retail partners to ensure the best availability possible is maintained."
It added: "Specifically, this means that we have to cancel the upcoming promotions on our share size bag ranges, both £1 price marked packs and non-price marked."
Other suppliers affected include Hain Daniels, Suntory and Danone Waters.
Danone Waters, which owns bottled water brands Evian and Volvic, told customers in a note seen by The Grocer: "We do not have the required amount of trucks and drivers to cover customer demand, this is due to a national shortage. As a result of this we have had to cancel or rebook many orders for delivery this week and next week. Apologies for the reduced service and availability impacts."
The supplier also asked customers if they were able to collect stock.
Meanwhile Hain Daniels asked customers for "assistance" in managing the driver shortage by avoiding placing chilled and grocery orders on Monday and Friday, as well as flexibility in receiving late products. It also requested customers collect stock where possible.
The supplier added in a note to customers: "Even with these measures in place, at this stage we are still unfortunately unable to guarantee that there will be no disruption or delays as we are in the hands of our transport companies."
Suntory apologised to customers for delays and added: "We are not immune from these industry-wide [driver] challenges." It will be extending delivery lead times from a 'day one for day three' to a 'day one for day four' model "where possible".
One wholesale source told The Grocer: "There is a real crisis here. Just as small family wholesalers start to recover, they can't access key stock needed for customers in the summer of staycation. The government does not seem interested in recognising anything that might be Brexit-downside. Their hubris needs to stop and emergency measures undertaken to sort out this food crisis."
Frustration in the sector is continuing to grow. Industry leaders were angered after the government continued to suggest the solutions to the crisis needed to come from them. It followed the latest crisis talks between government and hauliers, retailers and wholesalers on Monday, which had been described as constructive.