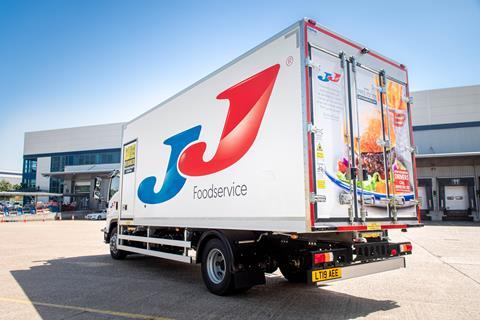 Wholesaler JJ Foodservice plans to buy three new cash & carry depots over the next five years.
The business is hoping to kick off the investment with the purchase of warehouse space in West London this year.
However, group generall manager Terry Larkin said locating suitable space was proving difficult.
"We're ready to grow, but our biggest challenge is finding suitable freehold sites," said Larkin. "We are urging anyone with a warehouse between 20,000 sq ft and 50,000 sq ft in West London to get in touch."
JJ currently has 11 branches, in Enfield, Sidcup, Basingstoke, Dagenham, Birmingham, Bristol, Doncaster, Leicester, Leeds, Manchester and Newcastle.
The business will be seeking two further sites outside London.
The wholesaler has also invested £10m replacing its delivery fleet with carbon emission-compliant vehicles.
Currently, 70% of the delivery vans have been updated, with the project due to complete in July this year.