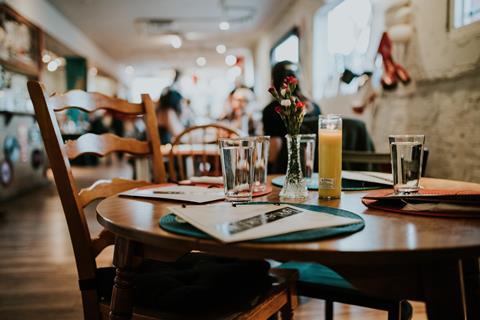 The Scottish Wholesale Association has warned the latest coronavirus restrictions are "death by a thousand cuts" and called for hospitality supply chain support.
It comes as first minister Nicola Sturgeon announced new tougher measures for restaurants, pubs and bars in Scotland yesterday, which are due to come into force on 9 October at 6pm.
The new rules will mean licensed businesses located in the 'central belt' comprising Greater Glasgow & Clyde, Lanarkshire, Ayrshire & Arran, Lothian and Forth Valley areas will have to close their doors until 25 October, but can operate a takeaway service. Unlicensed cafés can stay open until 6pm for the duration of the two-week period.
Hospitality outlets for the rest of Scotland can remain open but only serve alcohol outside, until the 10pm curfew.
SWA CEO Colin Smith has called on the Scottish government to set aside a portion of the £40m fund earmarked to support those businesses impacted by these measures.
Similar restrictions are expected to be announced by prime minster Boris Johnson in the coming days, for the north of England.
"We recognise the difficulties the Scottish government faces and that it is trying to balance public health with the need to support the Scottish economy but the most impacted businesses yet again are those operating in the hospitality and the wholesale supply chain which directly supports them," said Smith.
"The temporary hospitality closure in the central belt and the restrictions across Scotland will have a massive impact on pubs, restaurants, hotels and cafés.
"While we welcome that businesses have been listened to based on the Scottish government's decision not to close the hospitality sector across the country totally, wholesale businesses are still being subjected to death by a thousand cuts."