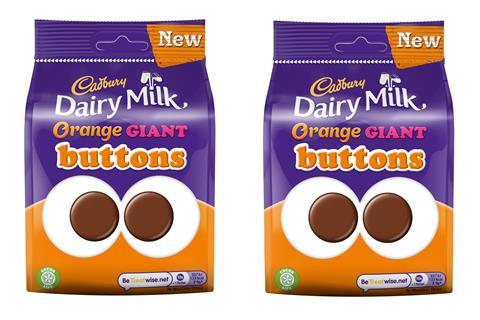 Independent wholesalers have pleaded with suppliers not to sideline them as Tesco uses its influence to secure Booker a raft of exclusive NPD listings.
Mondelez and Diageo are two of the suppliers called out by wholesalers as negotiating NPD deals with Tesco that are then being passed on to its wholesale business, Booker, The Grocer can reveal.
The move has been described as "anti-competitive" by one senior wholesale source, as the UK's largest supermarket chain secures Booker the sought-after deals.
Among the listings are Cadbury's Orange Giant Buttons, now being exclusively stocked in Tesco supermarkets and Express stores, along with Booker C&Cs and symbol groups, which include Londis, Premier, Budgens and Family Shopper.
Meanwhile, Diageo is currently listing Smirnoff Seltzer and Gordon's Orange Gin across Booker's estate following an agreement via Tesco.
"The recent examples of important NPD launches that are being made available for prolonged periods of time or only to Tesco does not seem right," one leading independent wholesaler told The Grocer.
"Clearly the products are designed to pull customers across into where they are available, yet no one else is allowed to compete. This is particularly disappointing when one considers the support many wholesalers provide to manufacturers in relation to wider ranges and NPD."
Unitas MD Darren Goldney said its members were calling on suppliers for a "fair approach".
"My advice to suppliers is to really think about the unintended and often silent consequences of an unbalanced approach in the long term," warned Goldney. "Unitas members just ask for this fair approach, but they have concerns that market dynamics and the multiple retail ownership within wholesale threatens fairness and ultimately can restrict choice."
Neil Turton, CEO at wholesale buying group Sugro, said he was "disappointed" to see product exclusivity extended into the wholesale channel.
"It is a trend I hope manufacturers reflect on and decide to treat wholesalers equally when it comes to products that customers want to buy," said Turton. "Anything that directs customers to large corporate entities owned by Tesco just makes the life of an independent wholesaler harder, especially one whose USP is a focus on confectionery."
A Booker spokeswoman said: "Booker is proud to be working with Tesco to help improve choice, prices and service for our customers. In an uncertain market we are helping independent caterers and retailers achieve market beating performance."