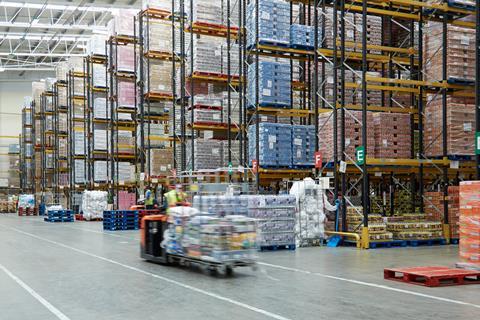 Wholesalers across the UK are looking to ramp up their stock levels to counter soaring inflation.
The Grocer understands wholesalers are looking to mitigate the impact of a growing number of cost price increase requests from suppliers.
One leading source said many foodservice and grocery wholesalers were looking to buy more product at current prices, knowing they are likely to rise further.
The well-publicised public sector strike action could be another reason for the stockpiling, the source suggested. There are growing fears the action could spread to staff at grocery suppliers and thus put further pressure on availability, which continues to be patchy in the wholesale channel.
"I think we would all do this if the stock was indeed available to buy," said one wholesale MD.
Other wholesale bosses, however, told The Grocer there were limits to the amount of product they could hold.
"Wholesalers will always buy extra in advance of price increases, and as we are having constant increases, currently there has been more of this activity," said a CEO of one major wholesaler.
"I would not call it stockpiling, however, as we only have capacity for less than a month's sales in total anyway so for us it is just business as usual."
A leading buying group MD added: "Poor supplier service levels over the last couple of years have meant we have to increase our stockholding to maintain availability to our customers. With anywhere between 5,000 and 10,000 products in the range, this is difficult to accommodate.
"We then have inflation rates that are well documented, but again, as this is across the range, it's difficult to have space to stockpile.
"Third party storage is at a premium and we need all our drivers for delivering to customers, not collecting from warehouses."