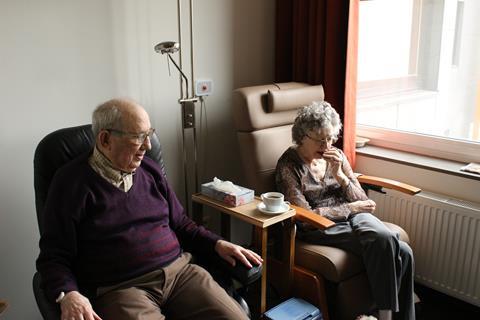 Care home residents will go hungry as the "catastrophic" second lockdown will result in wholesalers closing their doors unless the government acts now and provides financial support to the sector, industry leaders have warned.
The stark warning follows the PM's announcement that a second national lockdown will start on 5 November, shuttering the hospitality industry for at least four weeks and for the second time this year.
Country Range CEO and Federation of Wholesale Distributors chairman Coral Rose has described the situation as "dire" and puts public sector contracts at risk as overheads are spread across the business mix.
She warned deliveries to public sector customers are no longer viable in many cases and has urged the government to provide critical financial support in order to keep the vulnerable fed.
"If a delivery vehicle goes out with 15 deliveries, two might be for a care home and school with the rest to commercial businesses," said Rose. "Complete costs are still associated with just the two trips and that's not commercial viable. We need the full business to make sure we can keep going. We are already nursing our wounds from the summer, where we delivered at a loss to make sure we kept going to feed the vulnerable. But lots of the businesses are family-owned and cannot suffer those costs again. Some of them may have to close their doors, which will mean care homes and schools will not receive their orders."
One senior industry leader told The Grocer: "If the government don't want care homes to go hungry, they need to act and act now because without it there will be business failure which means the public sector won't be served."
Bidfood CEO Andrew Selley has welcomed the extention to the furlough scheme but also urged the government to extend business rates relief to the sector.
"We are so disappointed again," said Selley. "We have been through this before and we are once again looking at the situation and how we will react to it. We hope it will only be four weeks, and are hopeful that there will be some Christmas business but I have given up trying to second guess the government."