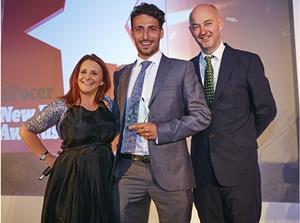 Do you have a product that will make others wish they had thought of it first?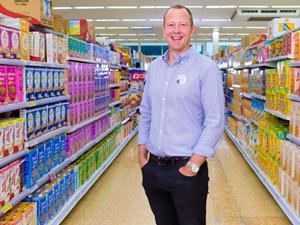 Confirmed speakers for the event on 1 December include Justin King, Lord MacLaurin, Fiona Dawson, Sir Clive Woodward, Richard Baker and Jason Tarry

Each year, we recognise the stars of fmcg marketing through The Grocer's 2015 Marketing, Advertising and PR Awards

Bestway CEO Zameer Choudrey has won The Grocer Cup at this year's IGD Awards dinner

From the 10 candidates on our 2015 Grocer Cup shortlist who's your pick?

Some of the biggest names in grocery will gather to discuss the concept of leadership at a symposium in December

Winners, glitz, glamour, the Grocer Gold Awards 2015

Entering The Grocer Marketing, Advertising & PR Awards 2015 is a great way to validate your fmcg credentials by gaining recognition

Store manager Craig McAulay said he was "gobsmacked". "I think we won because we're trying to give something different to the customers".
digital edition
Selling chocolate to kids – and with a free gift – might seem child's play but it takes first-rate market knowledge…

It was a truly dominant performance by Procter & Gamble in the first round of scoring for Branded Supplier of the Year…

Here is recognition, surely, of the value and the goodwill among British shoppers towards Britain's biggest grocer…

'Knowledge is power' was the theory behind Core Connect, but in practice it's the numbers that count…

It takes courage to admit your brand has lost its connection with consumers when it is racking up sales of £456m a year…

Cola is caught between the sugar maelstrom on the one side and the frenzy over artificial anything on the other…

"Is Oddbins still going?" That question has dogged the wine merchant since it was plunged into administration in 2011

Mars Food UK has been on a mission to put the health and wellness of its employees first…

Self-proclaimed "libertine" and "maverick" James Watt has taken BrewDog into the big league

Joe & Seph's gourmet brand has used wacky flavours, natural ingredients, and unashamedly British branding…

Sainsbury's makes it a hat-trick of Grocer 33 wins for availability

Asda has scooped the Grocer Gold for Britain's cheapest supermarket for the 18th year in a row

Sainsbury's takes three in a row again – this time it's the Grocer Gold for service

In setting out its 'Big Green Plan', Bernard Matthews didn't shy away from making ambitious targets

Booker's continued success has resulted from constantly seeking to improve…

As a family-owned and operated retailer, Booths has recorded 160 years of unbroken profits

Palletforce has a habit of turning in impressive end of year results

The world's largest online-only supermarket was the clear winner of this award in 2015…

Cosmetics are a rarity in the Gold Awards but this didn't stop Poundland's Make Up Gallery from storming to victory

Bakkavor finished way ahead of the competition in the own-label chilled category

This family-run business grew retail value sales by almost a third…

"We're going to be the downfall of Western civilisation," joked BrewDog's Martin Dickie…

Two wins in a row for HelloFresh, which is no mean feat for such a competitive category…

In its 50 years of UK retailing Spar has never been afraid to make the first move…