Asda widens price gap over rivals after winning 15th Grocer 33 in a row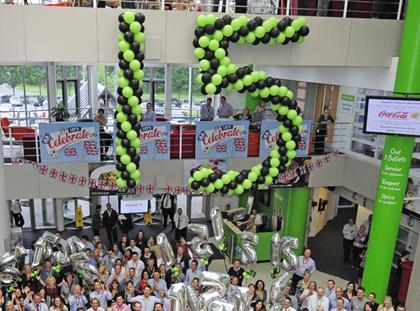 Asda is Britain's cheapest supermarket - for the 15th year in a row.
In the past year, Asda won a whopping 37 weeks out of 50 in The Grocer 33 shopping survey - an incredible 30 more victories than its nearest rival, Tesco, which won seven times.
But Asda didn't just dominate its rivals it widened the gap on them too, with Tesco hit the hardest. In 2010/11, Asda's basket was cheaper than Tesco's by an average of £2.05 a week. In 2011/12, the gap increased by 50% to £3.09. It also extended its lead over Sainsbury's and Morrisons by 24%, and by 5% over Waitrose.
The average weekly shopping bill was £59.57 at Asda, compared with £62.65 at Morrisons, £62.66 at Tesco, £64.91 at Sainsbury's and £69.57 at Waitrose. Over an entire year, a Waitrose shopper could have saved £499.97 at Asda, where the total bill was £2,978.49.
"We're really proud to win for the 15th year in a row," Asda CEO Andy Clarke told The Grocer. "Every year our colleagues have to work extremely hard to retain our crown. Thanks to their efforts, we're able to save our customers so much.
"We're now committed to driving as hard on quality as we do on price, all backed up with our famous 'Happy to Help' customer service. It's a winning combination that's the secret to staying ahead of the market, and I'm delighted that consumers voted us Britain's Favourite Supermarket."
'Happy to Help' wasn't enough to beat Morrisons' new 'Hello, Offer, Thank' initiative, which won it the G33 award for service. It also picked up the G33 award for availability, as well as Employer of the Year, the inaugural Hidden Hero Award and the coveted Grocer of the Year.
"This is a very competitive industry, so to win five awards is great," said Morrisons group commercial director Richard Hodgson.
"It's a fantastic achievement for the employees in our warehouses, stores, manufacturing sites and head office. We have been innovating in-store and working hard on service and availability to offer a friendly environment where customers can buy what they are looking for every time. And when it all comes together, you win a Grocer Gold."
However, the annual Grocer 33 mystery shopping competition also identified a growing availability issue within the industry. Though Morrisons came top, it provided just six full shopping baskets across the year, with Tesco and Waitrose providing only three.
Even after discounting not-stocked items, availability averaged 95.2%.