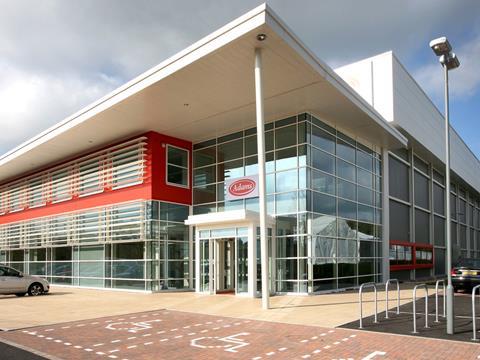 Ornua has appointed Alastair Jackson as the new MD of its UK subsidiary Adams Food Ingredients.

Jackson starts next week after spending five years as marketing director of sister company Adams Foods, where he was a board director and held responsibility for the marketing strategy of Kerrygold in the UK, in addition to Adams Foods' Pilgrims Choice and Mu brands, plus innovation, category management and consumer insight.

Adams Food Ingredients is based next door to Adams Foods' UK headquarters in Leek, Staffordshire, and specialises in sourcing, formulating, blending and packing food ingredients for UK food suppliers. It acquired Dairy Crest's Foodtec UK subsidiary last year.

Jackson began his career at the Milk Marketing Board in 1988, and joined Ornua (then the Irish Dairy Board) in 1998 as commercial manager for the North Downs Dairy Company.

After leaving the IDB in 2005 to take a role as sales and marketing manager at Italian food supplier Cesare Fiorucci, he returned the following year as global marketing director for the Kerrygold brand, before taking the marketing director role at Adams Foods in 2010.

He replaces Jim Cooney at Adams Food Ingredients, who will continue to work with Ornua in other capacities, a spokesman for the company said.

Adams Foods is yet to announce a successor to Jackson as marketing director. It comes a month after the hiring of John Jordan as CEO of Ornua Foods Europe and Latin America.