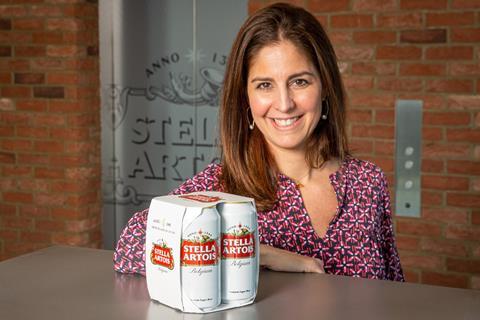 Budweiser Brewing Group (formerly AB InBev UK) is to remove plastic rings from its entire UK range of beers – including Budweiser, Stella and Corona.
The brewing giant is ploughing £6.3m into the move, which will see plastic rings replaced by recyclable paperboard packaging by the end of 2020.
Budweiser Brewing Group claims doing so will remove approximately 850 tonnes of plastic every year – equivalent to the weight of 10 blue whales.
Protecting natural resources and operating efficiently was "crucial for our business", said Budweiser Brewing Group president Paula Lindenberg.
"This announcement ensures that the UK's favourite beers will soon come in recyclable paperboard packaging, so consumers can make even better choices each time they shop."
It's not the only brewer to crack down on plastics this year: Diageo announced in April plans to splash out £16m on removing shrink wrap and plastic rings from its trio of beers – Guinness, Smithwick's and Harp.
Carlsberg, as part of the major rebrand for its flagship 'green' pilsner, unveiled new 'snap packs' to replace plastic rings last September. Small pieces of specially developed glue hold the cans together.