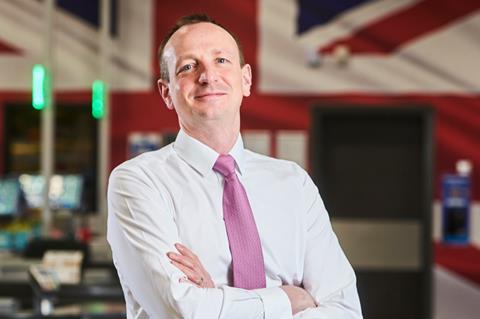 Aldi UK & Ireland CEO Giles Hurley has written to customers urging them to comply with the requirement to wear masks in shops in England from Friday (24 July).
Hurley thanked customers for wearing them in Scotland, where they have been mandated since 10 July, before adding: "Last week, the government announced face coverings will be compulsory in shops in England from 24 July and, for that reason, you will need to wear a face covering to enter one of our stores from this date.
"If you wish to purchase a face covering, they are available to buy at every Aldi store in the UK," Hurley added in his email to customers this week.
"Even as the country opens up again, I know many are concerned about safety and do not want the steps we are taking to move forward, to mean we take a step backwards in the fight against the virus. It is crucial that we all continue to act safely and responsibly, while also enjoying the little parts of normal life that are gradually returning."
Hurley went on to list the precautions in place in Aldi stores, including traffic lights at entrances to control shopper numbers, screens at checkouts, and social distancing floor markers.
PM Boris Johnson announced last week shoppers must wear face coverings in supermarkets and other stores in England from 24 July.
Failure to follow the new rules can lead to a fine of up to £100, which will reduce to £50 if paid promptly. Enforcement of the new compulsory policy will fall on police, but shopworkers are also expected to encourage the policy, No 10 said.
At Aldi, staff are being encouraged to prompt customers to comply.