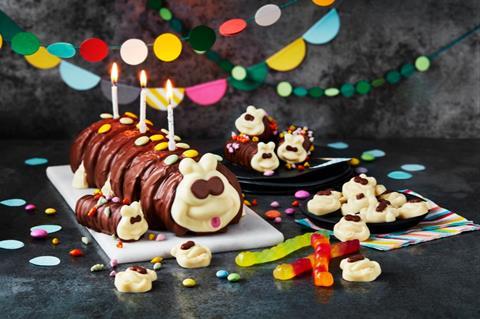 Marks & Spencer has reached a legal settlement with rival Aldi over accusations that the discounter's Cuthbert the Caterpillar cake was a copycat of its Colin the Caterpillar.
The two retailers reportedly reached a confidential agreement out of court on 5 November, according to court documents seen by The Telegraph.
Both have declined to comment on the terms of the settlement, but an Aldi spokesman said: "Cuthbert is free and looking forward to seeing all his fans again very soon!"
A M&S spokesman added: "The objective of the claim was to protect the IP in our Colin the Caterpillar cake and we are very pleased with the outcome."
M&S made waves in April last year when it sued the German supermarket for trademark infringement, claiming Cuthbert amounted to 'passing off' due to its "substantial similarity" with Colin.
The dispute eventually grew into a social media phenomenon, with Aldi frequently taking shots at the upscale grocer on Twitter over the past year – taking the hashtag #FreeCuthbert to the social media platform's Trending feed several times.
In what seemed to be a response to the court settlement, Aldi UK tweeted on Tuesday: "Getting out early on good behaviour, keep an eye out for Cuthy B this Spring #FreeCuthbert".
"It is not surprising that this dispute has been resolved; both sides have inevitably already benefited from the PR involved and brought their products to the forefront of consumers' minds, and M&S has made it clear that it will protect its brands and creativity, so the legal process has already done its work," said John Coldham, intellectual property partner at law firm Gowling WLG.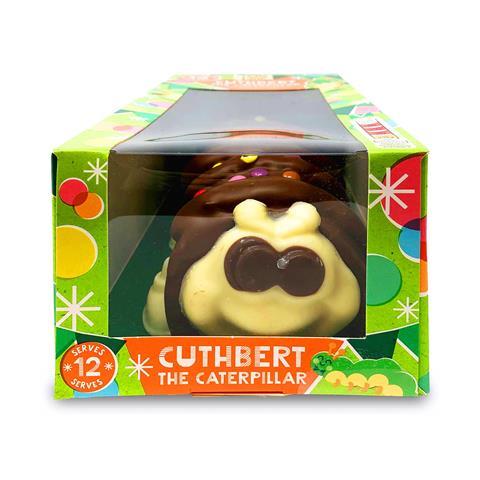 Getting out early on good behaviour, keep an eye out for Cuthy B this Spring 👀👀 x #FreeCuthbert

— Aldi Stores UK (@AldiUK) February 1, 2022
M&S's birthday staple, a log-shaped chocolate sponge and buttercream cake with a solid chocolate shell and two chocolate buttons for eyes, first went on sale more than three decades ago.
At the time of the suit last year, M&S told the court it wanted Aldi to stop selling Cuthbert and to agree not to sell any similar versions in the future.
Aldi said it had not stocked its own version since mid-February, but it eventually brought Cuthbert back in May – albeit with a slightly modified face (white chocolate eyes).
While the Colin vs Cuthbert legal row may have come to an end, the two supermarket chains are still embroiled in another court battle over Aldi's Christmas gin liqueur, which M&S claims is a copy of its popular Light Up gin.
"Like many other UK businesses, large and small, we know the true value and cost of innovation and the enormous time, passion, creativity, energy and attention to detail that goes into designing, developing and bringing a product to market and building its brand over many years," an M&S spokesman said last December.
"Our customers have confidence in our products because they trust our quality and sourcing standards, so we will always seek to protect our reputation for freshness, quality, innovation and value – and protect our customers from obvious copies."
Meanwhile, the British grocer itself came under fire last week after family-owned chocolatier business Choc on Choc accused it of copying one of its products. M&S has since struck an agreement to sell some of Choc on Choc's products in store.