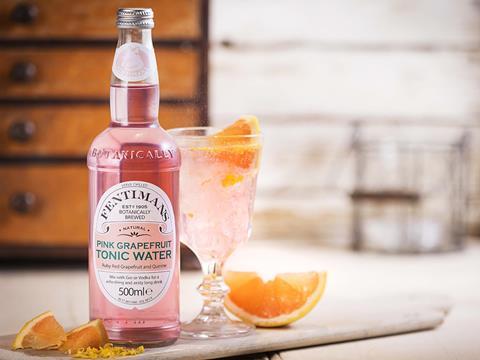 Asda has given its fizzy drinks aisle a thorough shakeup in response to growing demand for posh mixers, trendy flavours and light variants.
It has overhauled its carbonates range, dropping roughly 40 SKUs and adding close to 60 since early July, with mainstream and premium brands joining a revamped own-label offer.
The changes were intended to "focus on health and to introduce innovation into the category", said Asda. There had also been "strong growth in key trends such as adult soft drinks and mixers".
Among the brands worst hit is Bottlegreen, which has seen all but one sparkling line – its 750ml Elderflower Pressé – stripped from Asda's shelves. It comes as the SHS-owned drink has seen 6% of value sales fall away since last year [IRI 52 w/e 25 February 2017]. The loss of shelf space in Asda was "clearly disappointing", said SHS Drinks marketing director Jo Sykes, but she added recent NPD had perfomed well.
Fentimans has been the big winner in Asda's overhaul, landing seven new lines on shelf, taking its total from four to 11. Fever-Tree has also made gains, adding five SKUs for a total of 15.
The brand offered a "cool product aura", while Fentimans had "an amazing strong connection" with its consumers, said David Sables, chief executive of Sentinel Management Consultants. Both would encourage shoppers to trade up, he added.
Asda has axed several own-label cola and lemonade SKUs in favour of low-cal alternatives, Extra Special tonic waters and Shloer-like grape drinks. Many lines had been given new packaging "to keep the range looking fresh, current and on trend".
The overhaul was a "sensible use of shelf space", Sables said. "There's a lot of duplication in the category."