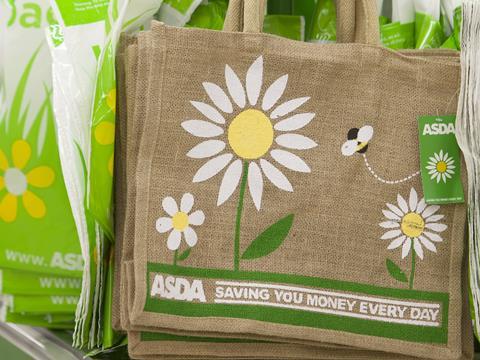 Asda has partnered with EG Group to trial a new convenience format.
The store concept, branded Asda on the Move, will be trialled at three EG Group petrol station forecourts in the Midlands and offer fresh food and essentials.
Billionaire brothers Mohsin and Zuber Issa, who control the EG group, had been tipped to be in the running to buy a majority stake in Asda but were reported not to have been among those to submit a bid last week as negotiations reached a head. Property giant Lone Star and supermarket property titan Apollo Global Management were left as the frontrunners.
The EG Group tie-up was among a number of new partnerships announced by Asda today. The supermarket is also launching B&Q trial concessions in four stores and piloting a trial with online retailer music Magpie in five stores in the north. The latter twill see a range of used DVDs available to purchase alongside Asda's current entertainment offer, bringing online retail into physical stores.
Meanwhile a partnership with Claire's, launched last year, is to be be extended to 15 new stores from September.
The moves follow the launch of Asda's partnership with Uber Eats in July, which has now been expanded to 25 stores.
"Our partnerships strategy is focused on making our busy customers' lives easier," said Asda chief strategy officer Preyash Thakrar.
He added: "We anticipate working with more businesses who share our passion for delivering value for customers in the coming months."