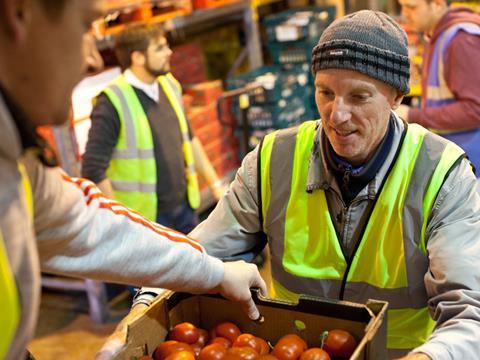 Asda to donate £5m to FareShare and the Trussell Trust

The Co-op has donated £1.5m to FareShare

Both retailrs have created priority access times for health workers and NHS staff

Asda has reduced its opening hours to 8am-8pm
Asda is to donate £5m to its food bank partners FareShare and the Trussell Trust to help them support vulnerable people as the coronavirus outbreak continues to spread.
The retailer said the money would pay for an "extensive package of measures" and provide over four million meals to families who have been plunged into food poverty because of Covid-19.
Asda will also be giving over 3,000 charities access to free food for the next three months to help them "tackle the impact of coronavirus in their communities."
"We also have the ability to support our communities by providing employment to those whose jobs have been impacted by this crisis, and by supporting our charity partners to help the most vulnerable in our communities." said Asda CEO Roger Burnley.
"The donation will help the two food distribution charities as they experience a huge increase in demand over the coming months, as more vulnerable people turn to food banks for help through COVID-19."
Read more
The Co-op has donated £1.5m to FareShare.
"Food banks have never been more important, so it makes sense that we provide support to help FareShare keep people fed and watered during this unprecedented time." said Co-op Food CEO Jo Whitfield.
"Co-op already supports around 1,500 local community groups with our national food redistribution programme, Food Share, and we know that they are finding it tough at the moment, so I'm really pleased and proud we can provide FareShare directly with the essential products they need to help our communities.
"It's a great example of us all cooperating and pulling together to help those most in need and I would ask everybody if they can, to contribute to a food bank near to them. Every tin, jar or carton makes a difference."
Priority access for NHS staff
Both retailers have also prioritised access to stores for NHS staff and health workers at selected times.
Co-op will be prioritising more vulnerable customers and those who care for them, between 8am-9am Monday – Saturday and 10am-11am on Sundays.
As of next week, the Asda has set aside 8-9am on Mondays, Wednesdays and Fridays in larger stores to allow those who work for the health service better access to groceries.
To allow time to clean and restock stores, Asda has implemented 8am-8pm opening hours across all of its estate and urged customers to use cashless payment wherever they can, in order to reduce contact with staff.