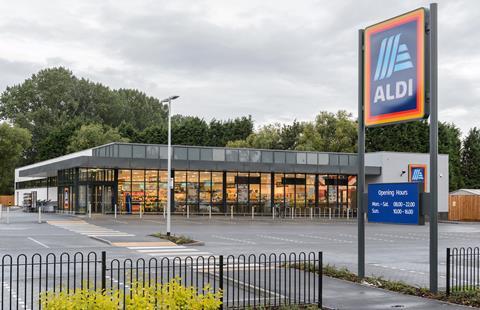 Aldi is closing at 8pm Mondays to Saturdays

Opening hours in selected Lidl stores have been reduced
Lidl and Aldi have cut opening hours to allow more time for stores to be restocked as shoppers continue to bulk buy.

The discounters have joined other supermarkets, including Tesco, Asda and Sainsbury's, in shortening opening hours since the start of the coronavirus pandemic.

Aldi stores are now closing at 8pm on Mondays to Saturdays, two hours earlier than usual. In Scotland, stores are also closing earlier than usual on Sundays, at 6pm. In the rest of country, stores remain open until the usual time of 4pm on Sunday. The new hours were introduced from Friday (20 March).

"Our amazing colleagues have been working very hard and we want to give them additional support whilst also allowing for product replenishment," Aldi wrote on Facebook.

"This temporary change will be in place until further notice and will help our colleagues and stores be at their best every day."
Read more
Lidl announced a similar move in a post on Saturday. "All our stores are still open but some stores' opening hours have changed," it said. It asked customers to use the store locator to see how their local branch had been affected.
A Lidl spokeswoman said: "We've given our store teams the flexibility to adjust opening hours as they deem necessary, to replenish stock and ensure availability for customers."

Both discounters have also placed restrictions on some products, limiting the number any one shopper can buy.

"To ensure there's enough for everyone, we've put quantity limitations in place on selected product lines," Lidl's Facebook post added.

"Our stores are being replenished every day, so please be considerate when shopping. That item you want 'just in case' may be essential to someone else that same day."

Asda and Tesco began closing 24-hour stores overnight last week so that staff could have more time to tidy up and replenish shelves.

Meanwhile, Sainsbury's cut Monday to Sunday opening hours to between 8am and 8pm.