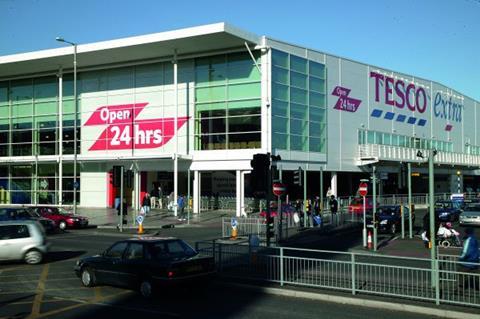 Asda and Tesco are closing 24-hour stores to the public overnight to give staff time to replenish shelves as they cope with a spike in demand prompted by coronavirus.
Asda told managers yesterday at its 24-hour stores, of which it has about 200, that they had the option to close for as long as they thought necessary between midnight and 6am. It is understood all have taken the option to close doors to customers for at least some of those hours.
The move was made "to ensure we can clean and fully restock our shelves to be ready for our customers" the supermarket said.
Some 24-hour Asda stores had already reduced their hours at individual managers' request, an Asda spokesman said, but the policy was now "a nationwide move".
Tesco from yesterday evening enforced 6am to 10pm opening hours across all Extra, superstores and large Metro stores "to ensure that we can continue to serve our customers".
A handful of large stores with pharmacies would remain open past 10pm, the company said.
Images of empty supermarket shelves have been published in newspapers and posted on social media, prompting some consumers to stockpile certain items. Assigning staff to replenish shelves, at the same time as handling an influx of customers, has become a significant challenge for store managers.
Harrods yesterday said it reducing daily opening hours, opening an hour later and two hours earlier each day. The store is also "undertaking a phased approach on temporary restaurant closures".
Selfridges late last night announced it would shutter its four department stores from 7pm tonight. Online food operations will continue.
"It is with a heavy heart that tonight we have made the decision to temporarily close our four physical stores," the company said in an online statement.