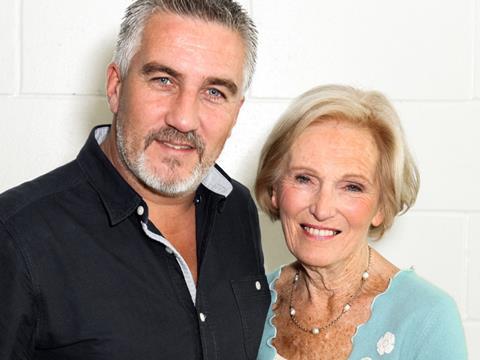 The Great British Bake Off is back. And the return couldn't come a moment too soon for the home baking category, which has suffered a staggering £28.5m loss over the past year [Kantar 52 w/e 27 March 2016].

It might seem like a twee show filled with cakes, buns and more puns than you can shake a stick at, but the killer combo of Mary Berry and Paul Hollywood represents the third biggest event in the home baking calendar, after Christmas and Easter. As flour-coated contestants battle it out for the honour of being named Britain's best baker, retailers and brands are preparing for a battle of their own to nab sales generated by Bake Off fever.

But who is in with the best chance of seeing a GBBO-inspired sales boost?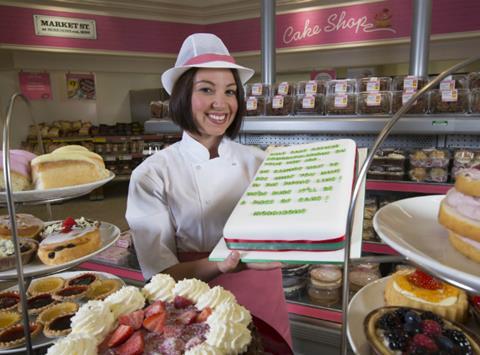 Star retailer: Morrisons
Morrisons looks poised to take a large share of the Bake Off cake this year. The retailer is taking the event so seriously it has appointed the UK's first dedicated Bake Off officer, Anastasia Duncanson, who is responsible for monitoring buying trends. "We treat this as a really important season," she says.

Core lines such as baking sugars, flour and vanilla essence have been bulked up in-store, and suppliers are ready for an increase in demand.

"We are treating the core lines as we would promotional lines. We're already anticipating quite significant uptake on certain products so we have more frequent orders set up," she says.

Activity is set to ramp up over the duration of the programme. "It starts slow and builds to a crescendo as it gets to the final," says Duncanson, who expects to see a 20% sales uplift over the course of the series.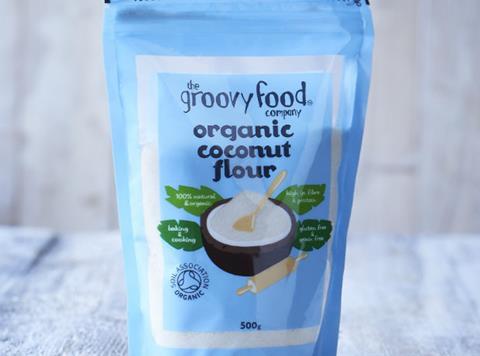 Star ingredient: free-from
Bake Off can do wonders for niche ingredients. Morrisons saw an unprecedented spike in glâcé cherries and almond extract last year after they were featured on the show, with sales up 163% and 110% respectively. So what ingredients could benefit this year?

Free-from products are tipped to be high flyers as the gluten-free trend sweeps the tent. "We predict alternative flours to be a continued trend this year, with sales of items such as quinoa flour, brown rice flour and almond flour all booming since they hit the shelves," says a Sainsbury's spokeswoman.

Duncanson, meanwhile, is keeping an eye out for ground almonds used as a flour alternative in cakes as well as vegetables. Other free-from items on the watch list include coconut oil, which Sainsbury's says is "likely to influence signature bakes".

Edible glitter, metallic frosting, cake lace and painted cakes are also ones to watch. "Glitter and cake lace have been big trends in cake decorating in the past year," says Alana Innes, marketing manager at Cake Décor, which secured new listings for its Glitter Sprays in Asda for next month.

Cake Décor is so confident in the power of glitter it is dedicating a week to it as part of its seven-week Bake It Beautiful campaign, which will showcase different decorations each week.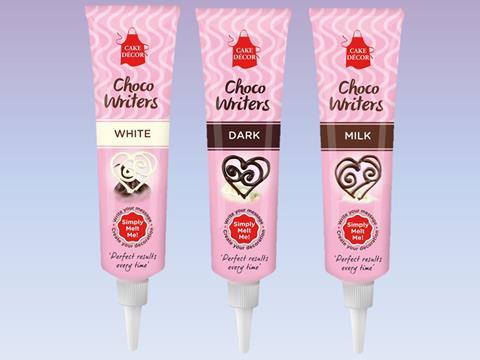 Star supplier: Cake Décor
With NPD launching into the multiples in September, including Cake Artist Brushes and another variant of its Cake Lace Kit, Cake Décor looks a rising star in home baking.

The category's biggest players aren't going to be left in the dust, though. Dr Oetker is launching a £1.6m campaign called Dare to Bake, encouraging consumers to "put aside their nervousness" and bake regardless of their skills through initiatives such as an online hub for bakers.

Premier Foods is also eyeing novice bakers with its range of Paul Hollywood Baking Mixes. "A stumbling block in the past has been that while viewers adore watching the show, this didn't fully translate into them getting into the kitchen to give the recipes a go," explains Grace Liljemark, brand director of desserts and baking.

Having Paul Hollywood's name on it will surely help, as will its Baking Bold campaign, which includes baking tips and video demos that have amassed 4.8 million views since their launch in July.

With the aisles primped and preened in preparation, there's every hope these initiatives will successfully make home baking sales rise once more.