Mark Livings is eying unicorn status for his booze-free Lyre's. But gin obsessions, supermarket buyers and regulation stand in his way.
The jury is still out on non-alcoholic spirits. A bona fide revolution within the multibillion-pound drinks industry? Or an overpriced and well-marketed con on drinkers trying to cut back? Mark Livings, the Australian entrepreneur behind fast-growing booze-free brand Lyre's, naturally falls into the former camp.
It's a movement "as disruptive as plant milk has been to the dairy industry," he says. "We've got exactly the same tailwinds behind us: health, wellness, mindfulness and environmental concerns."
Not to mention the "rise, rise and continued rise of dry months" like Dry January (which this week announced Lyre's as its official non-alcoholic spirit), Dry July, Moderation March, or Sober October.
"And before you know it, you do two or three of those months per year, you've knocked 30% of your total alcohol consumption out of your annual spend in the category."
Investors seem to agree. Lyre's raised £20m in funding last month, adding to the £15m already raised since it launched in 2019. It's now worth £270m – up from £100m six months ago – and Livings claims it is on track to be the fastest independent beverage brand to reach 'unicorn' status: a $1bn valuation.
"Non-alcoholic spirits can be as disruptive as plant milk has been to the dairy industry. We've got exactly the same tailwinds behind us"
Lyre's is now sold in over 60 countries, having secured listings with about 50 major retailers. But in the UK, it is still having to navigate a few hurdles. Unlike many other global markets where Lyre's had first-mover advantage, the UK's non-alcoholic spirits category was already well established when Lyre's rocked up.
Here it was pioneered by Seedlip, now owned by Diageo, and the spirits giant has since expanded its range further with non-alcoholic versions of Gordon's and Tanqueray gins in the last year. It means that while Lyre's has certainly made a mark on the British on-trade, especially within high-end pubs and bars, as well as a few specialist retailers, so far it has struggled to break into grocery and is still hunting for its elusive first supermarket listing.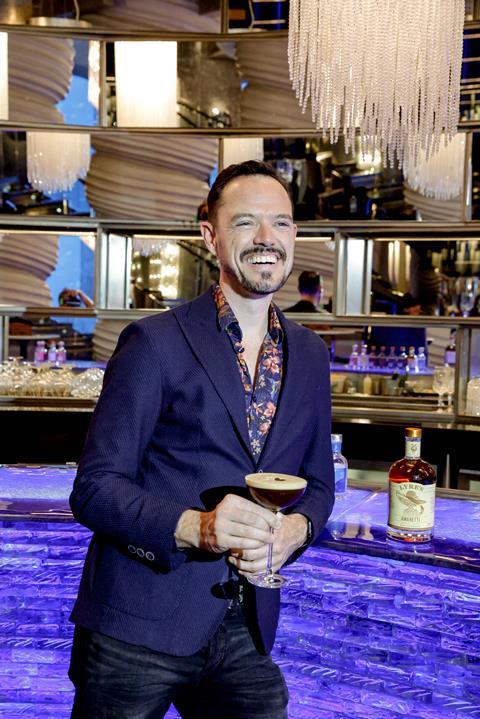 "It's been a bit of a disappointment for us," admits Livings. "The supermarkets are really missing opportunities in the category… almost invariably they are an ocean of gin-style products."
Lyre's does sell its own gin alternatives – including a Dry London Spirit and a Pink London Spirit as well as a G&T style RTD – but its full collection is much broader. It released its first non-alcoholic sparkling wine alternative last month, adding to its existing spins on rum and whisky.
Yet to Livings' frustration, Brits have not embraced these other spirits with the same gusto as gin alternatives, a particular annoyance given the greater difficulties in producing them.
"It's a scale of magnitudes more difficult to make a liquid that meets the consumer's expectations [in rum and whisky] than gin," he says. "To create that neat, scotch-style malt spirit is tricky."
Yet products like Lyre's American Malt are "a significant commercial opportunity".
"It's a demonstrable competitive advantage being able to welcome people that have different flavour preferences – rather than just juniper-forward spirits – into the category."
Lyre's frustrations over a supermarket debut aside, Livings is excited enough by what's going on in hospitality not to worry. "We're on the cusp of a hospitality renaissance where the sector is opening up globally," he says, a few days before knowledge of the covid Omicron variant emerged.
Plus, with many shoppers still entirely unaware of the non-alcoholic spirits category, there is "an enormous amount of organic growth available to us simply by telling people we're an option for them", he adds.
Name: Mark Livings
Age: 41
Best business advice I've ever received: Business is a team sport, so you have to be a team player
And the worst: To get it right in Australia first and then take it to the world
Most controversial opinion: I don't see the point in HR departments. I think outsourcing professional development and welfare as part of the job of a manager is really unethical
Death row meal: A perfectly-made carbonara and a peppermint choc-chip ice cream to finish
If I could have dinner with one person: Jesus. Not because I'm religious, but because I want to know the truth. Was he just preaching peace and love out in the desert and it got a bit out of hand?
Path to growth
One challenge facing Lyre's is regulation. Because it can vary dramatically in each market.
It means Lyre's range, which consists of 14 non-alcoholic spirits and five RTDs, has had to evolve into "more than 100 different variations" simply to stay within the various sets of rules.
"That's one of the things I think is misunderstood about the non-alcoholic spirits category," says Livings. "It is regulated like the soft drinks industry. After tobacco, [soft drinks] is probably the most regulated consumer products category in the world."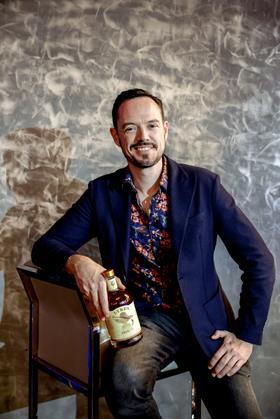 It is a nuisance, and one Livings does not believe is strictly necessary – a consequence of the lack of established global definitions for trading non-alcoholic spirits across borders.
But complex regulation gives Lyre's an advantage, he adds. "It's an incredible barrier to entry for anyone trying to follow us."
Lyre's navigates the regulatory difficulties by careful management of its sourcing and supply chain. It manufactures in regional clusters rather than at one central facility, co-investing in premises with co-packers to allow the business to leverage local knowledge and experience without having to buy property or employ staff. "It keeps the business very lean," Livings says.
It works for now, but he knows Lyre's may have to start building on its own if growth continues as it is.
In fact Livings isn't writing anything off. "An IPO is a logical destination. But equally we may feel it's time for the machinery and muscle of an international wine and spirits business to take our brand to the next level."
"We're truly agnostic," he says. His only vision: "Changing the way the world drinks. We'll have achieved it when there's a bottle of Lyre's behind every bar in the world."
William Reed – the publisher of The Grocer – runs a trade show exclusively for the low & non-alcoholic drinks industry. For more information visit low2nobev.com