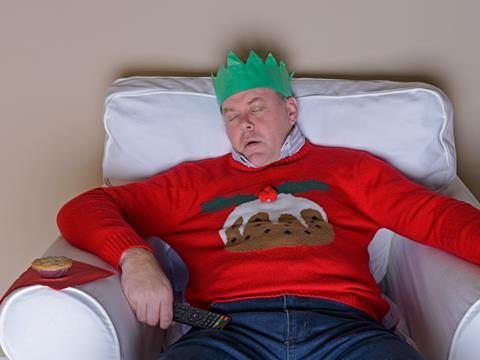 When staff told Devon chip shop owner Andrew Marshall he was 'a Scrooge', he had an interesting response - he battered some sprouts.

Of course, it didn't stop there. Before he knew it, Andrew had created an entire deep-fried Christmas dinner. Also hitting the oil were a chicken leg, carrots, a stuffing ball, and a pig in a blanket (more than one would be greedy). Diners can detonate a 'gravy bomb' (a gravy cube wrapped in mashed potato and breadcrumbs) over their meal, before finishing off with either a battered mince pie or bit of Christmas pud.

And all for just under £10. Head to Marshall's Fish Bar in Cullompton if you fancy a seasonal scoff, but really there's only one person burning off the (approx 1,100) calories at Christmas to justify such a feast, and he's not famously concerned about his figure - be sure to make a stop in Devon this year, Santa.